Mutton korma, mutton yakhni & firni - kashmiri cuisine
Mutton korma, mutton yakhni & firni - kashmiri cuisine
Two recipe Kashimir very delicious and tasty.
Preparation
1) Heat oil in a heavy - bottomed saucepan, and throw in the cinnamon stick, cloves and let them crackle. Add the fennel and ginger powder, chilli paste, mutton and salt, and saute for about 5 minutes on a low heat.
Slowly and gradually, add the yogurt to the mixture. Stir continuously until it reduces by roughly a third. Add the pran and the mutton stock, and cook on low heat for another 30 minutes or till the mutton is tender.
Now stir in the garam masala and black cardamom powder. If the gravy is too thin, let it reduce further on low heat till it thickens to the desired consistency. Serve hot with rice / parathas / rotis.
2) Fry chopped onion in oil until golden brown. In a bowl, mix ginger - garlic and cashew nut paste. Add yogurt to the mixture and stir well. Add mutton and fried onions to the mixture and mix well. Transfer this to a heavy bottomed kadai. Cover with a lid and cook till almost done.
Season with white pepper powder and salt and cook again for another 15 minutes on a low heat. Remove from the heat and garnish with cream and fried red chilli. Serve with rice / rotis.
Firni : Soak rice for 2 hours and drain. Grind rice, gradually adding water, till smooth. Bring milk to boil in a bowl/ saucepan on medium heat, stirring occasionally to prevent cream forming on top and milk thickening on sides, till milk is reduced by about 1 cup.
Add sugar. Stir till sugar is dissolved. Remove from heat. Mix ground rice. Gradually, add to milk, stirring occasionally. Simmer on low heat for about 20 minutes, stirring constantly. Pour firni into 6 shallow earthen bowls ( about 3/4 cup in each ). Sprinkle cardamom and pistachio nuts. Allow to cool at room temperature. Refrigerate. Serve cold.
Photos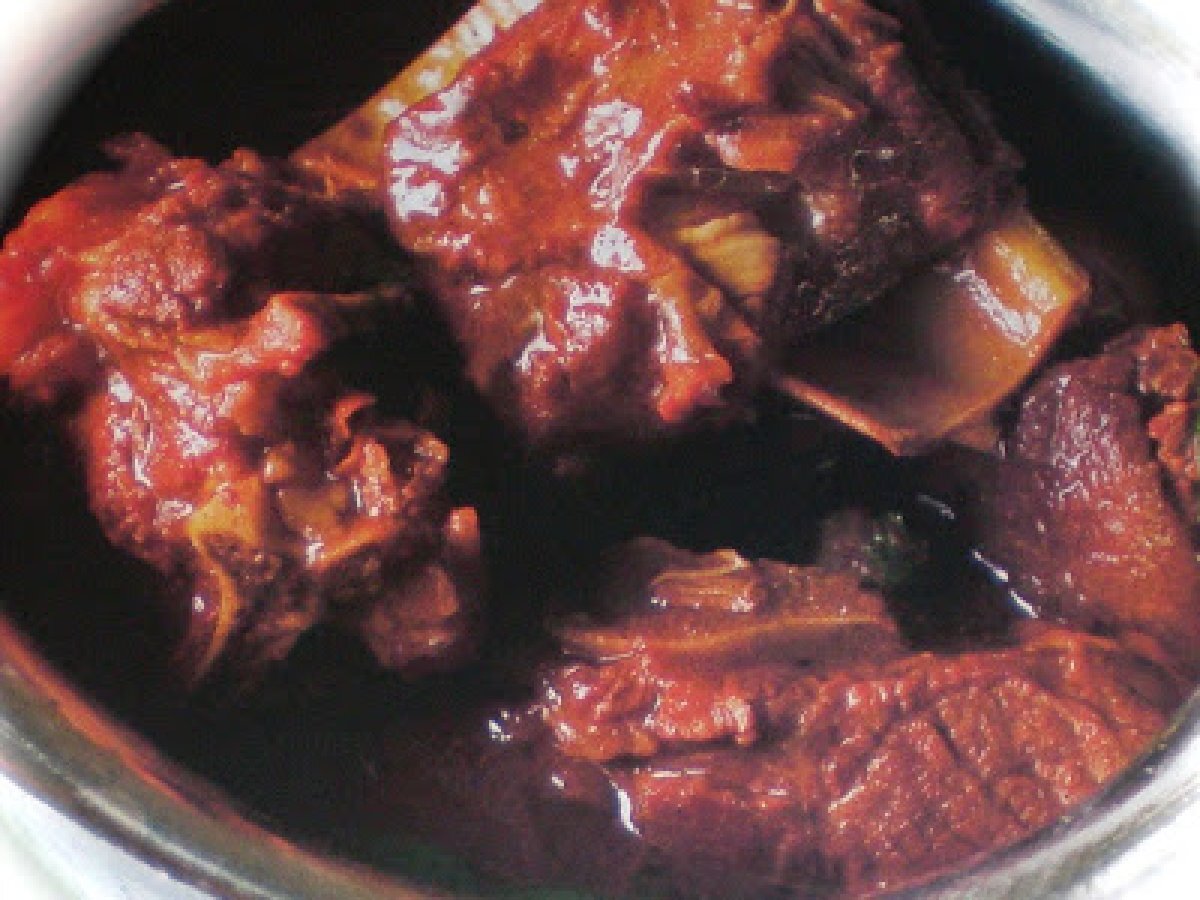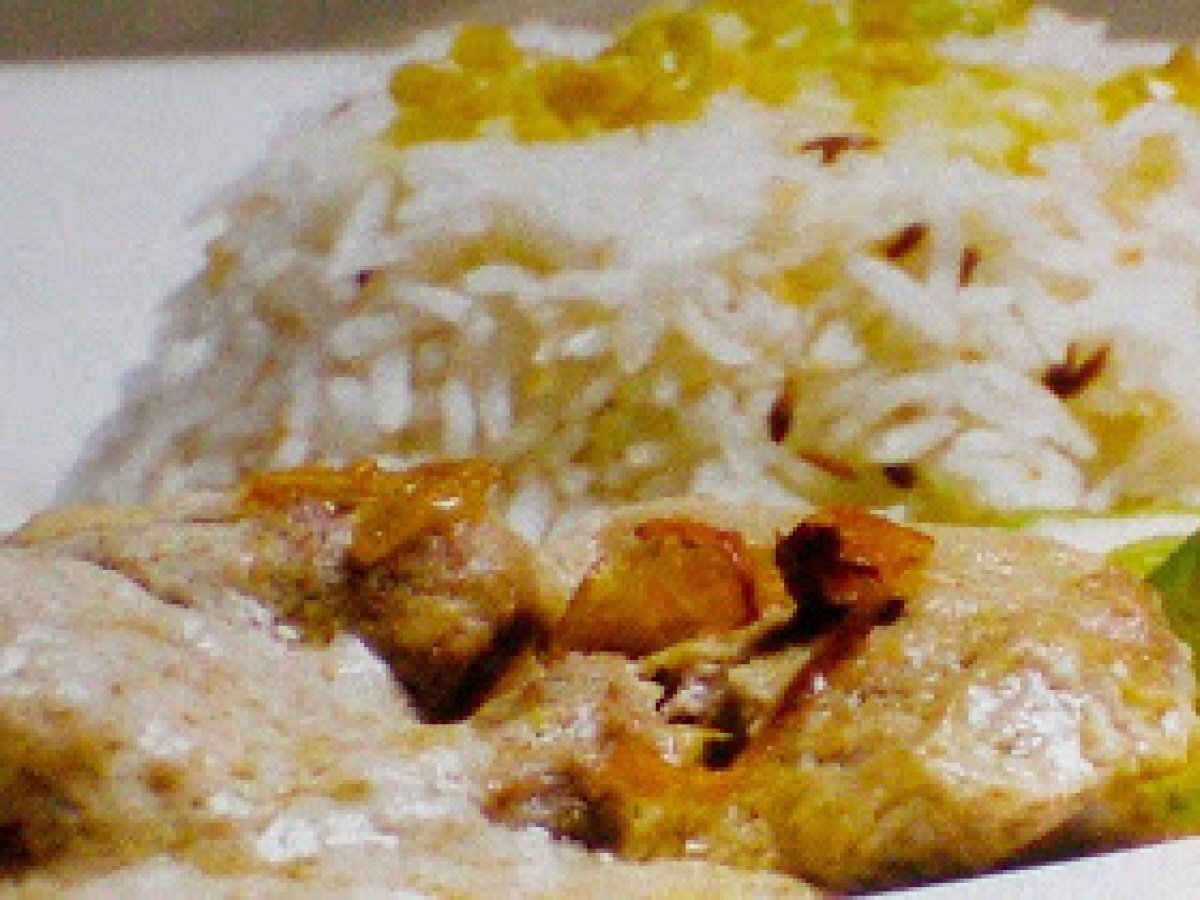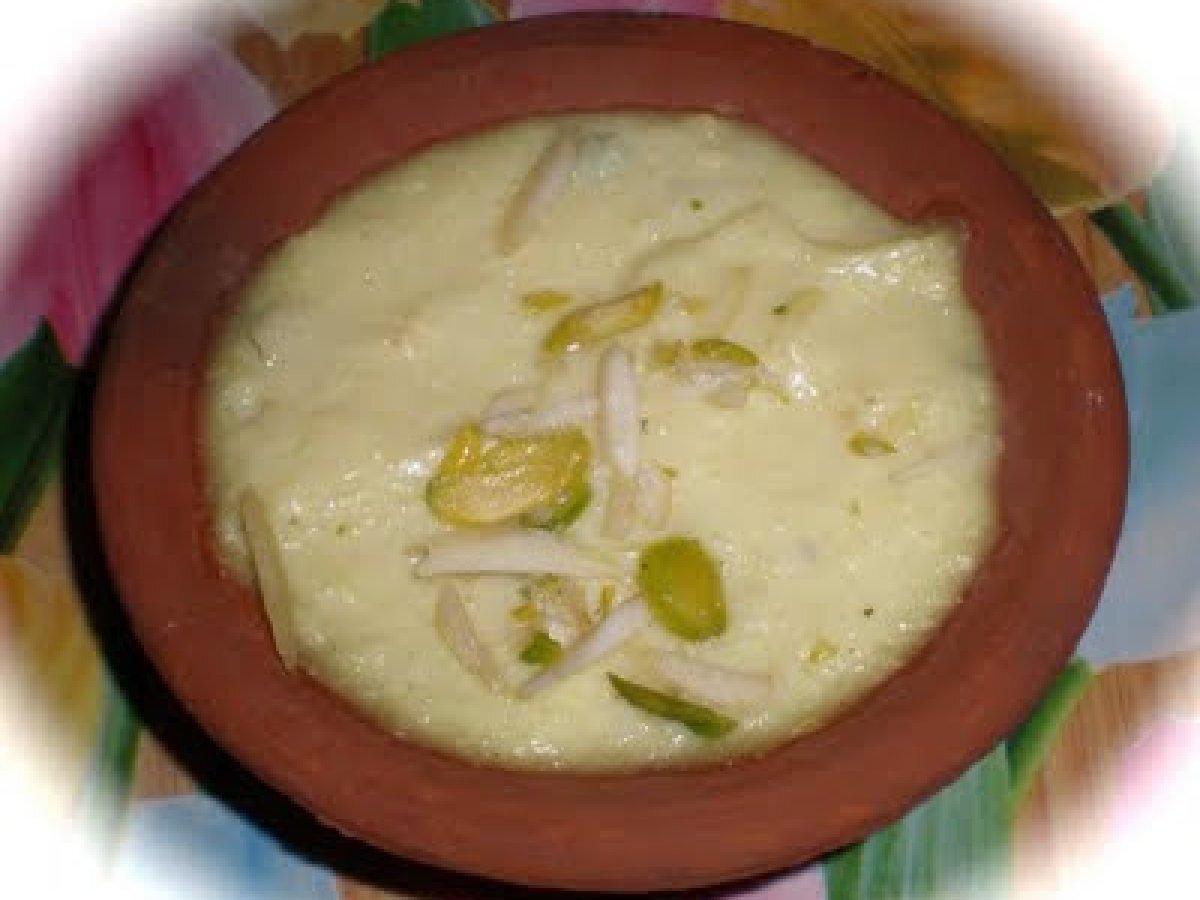 Questions:
You may like
Recipes