Malaysian style kam heong crab
Malaysian style kam heong crab
Kam Heong crab is another popular crab dish in Malaysia. It really does light-up the smelling senses and tastes great.
Ingredients
2 Large Dungeness
Crab
s (4 1/2 libras) Cut into 8 pieces for each crab
---
2 tablespoons Dried
Shrimps
, soaked for 10 minutes and drained
---
3 Shallots, chopped
---
---
8 to 10 Thai Birds Eye Chilies, chopped
---
1 Bunch (15 g) Fresh
Curry
Leaves
---
2 tablespoons Fish Curry Powder
---
2 tsp Coarsely Ground Black Peppercorns
---
---
2 tablespoons Oyster Sauce
---
1 tablespoon Sugar
---
Oil for deep-frying
Preparation
Put the oil in a large wok, or large deep saucepan and heat over high heat. Deep-fry the crabs for about 4 to 5 minutes and set aside.
Reserve 2 tablespoons of the oil and drain off the excess oil.
Reheat the wok with the reserved oil on high heat. Cook the dried shrimps until crisps.
Then toss in the shallots, garlic, and chilies; curry leaves, curry powder and cook until the mixture is golden in color and fragrant.
Then add the coarsely ground black peppers, dark soy sauce, and oyster sauce, sugar and give the mixture a quick stir.
Mix in the crabs and stir until well combine and season with salt if necessary.
Serve immediately.
Photos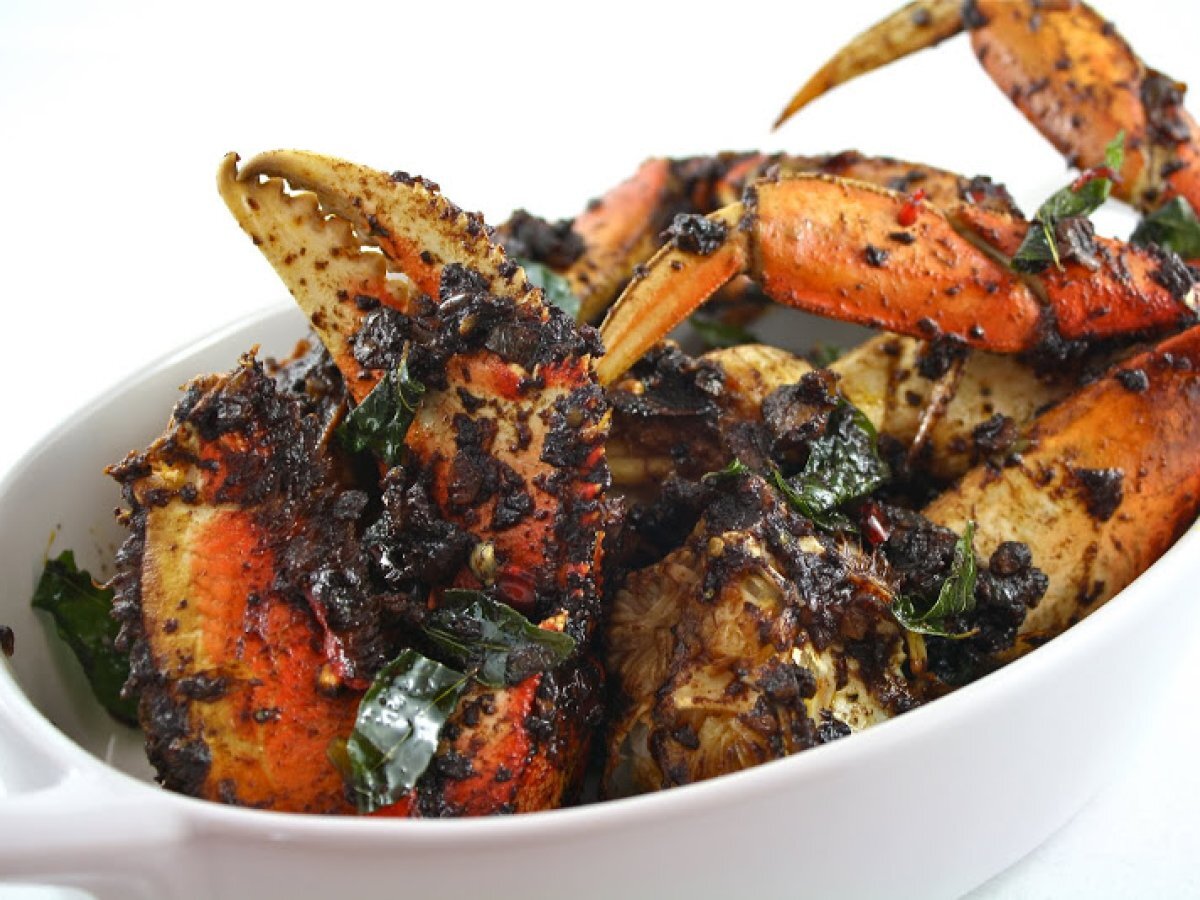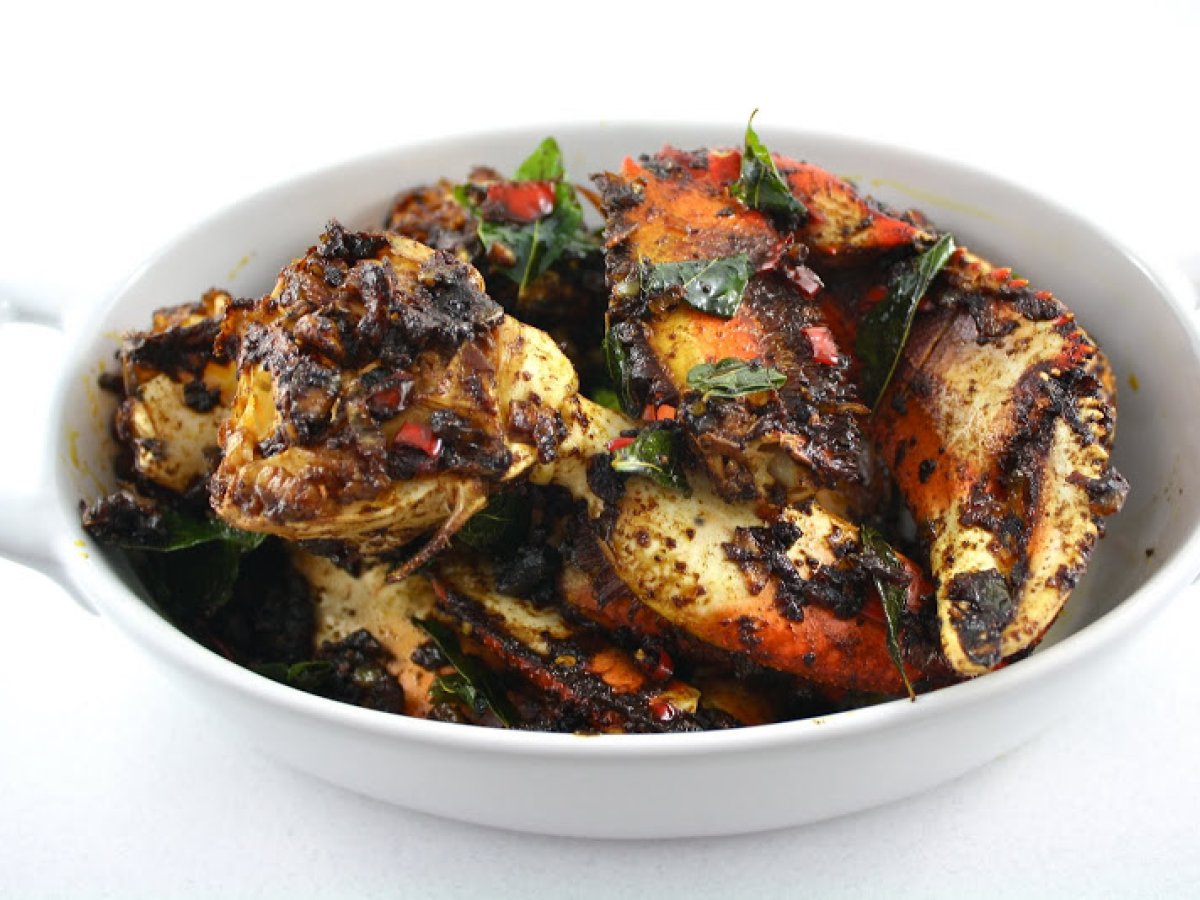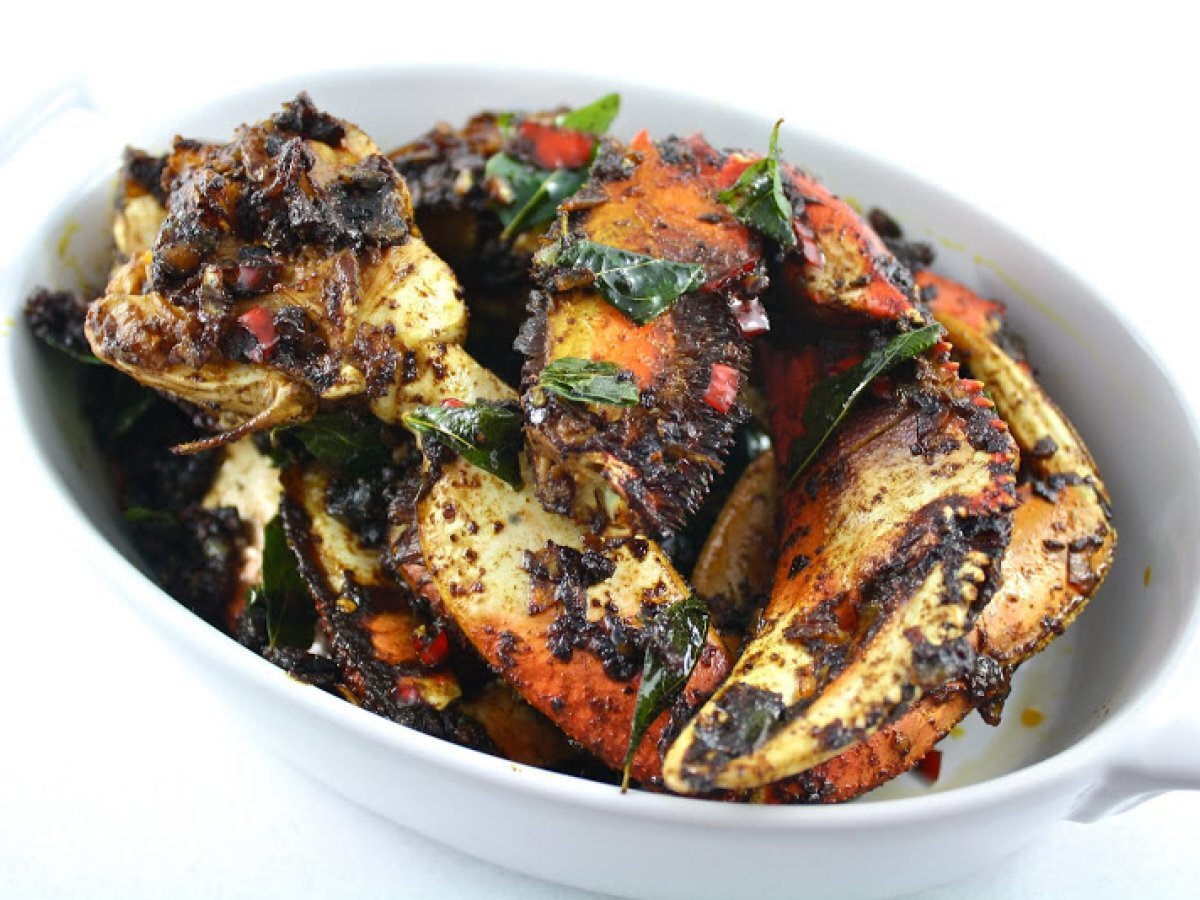 Questions:
Related recipes
Recipes