Recipe - soursop ice cream (sorvete de graviola)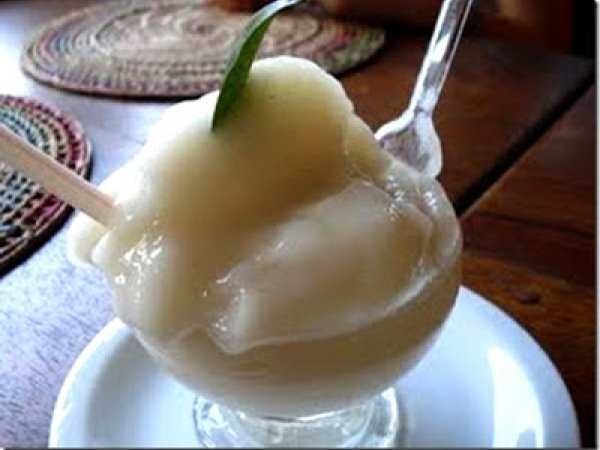 Preparation
Dissolve the cornstarch in the cold water, then heat in a saucepan over medium heat until the mixture thickens. Remove from heat and let cool slightly.
Pour the cornstarch/water mixture into a blender, then add all the remaining ingredients.
Blend at medium-high speed until the mixture is completely homogenous.
Pour the blender mixture into any type of ice-cream maker and process according to directions. Keep frozen until ready to serve.
For a more flavorful ice cream, remove from the freezer about 15 minutes before serving.
Questions:
Related recipes
Recipes