Venetian lasagna
Venetian lasagna
Preparation
In a large saucepan, add the oil and the garlic. Turn the heat to medium and cook the garlic until it becomes fragrant. Add the onion, carrot, celery, and mushrooms and cook until they are softened.
Add the beef to the cooked vegetables and season with salt and pepper. Let the meat brown, breaking it up with a wooden spoon or fork.
Add the beef broth, wine, or marsala and scrape up any browned bits off the bottom of the pan. Add the tomato paste and diced tomatoes, bay leaf, thyme, basil, and oregano; season with salt and pepper.
Allow to simmer 45 min-1 hour. Meanwhile, prepare 3 pans for the polenta layers: in 3 13x9x2-inch pans, dampen them with water (one of these pans will be the one you bake the lasagna in).
Prepare the polenta according to package directions, adding the butter and 3/4 Parmesan cheese once the polenta is finished cooking.
Divide the polenta amongst the pans and allow to cool completely until the polenta congeals into a sheet.
In the pan you are baking the lasagna in, add half the meat sauce over top the bottom polenta layer.
Peel off one of the polenta sheets and add it on top. Add the remaining meat sauce, then the final polenta layer. Finish with the remaining cheese.
Bake in a preheated 400 degree F oven for 40 minutes. This lasagna can be prepared ahead of time.
Allow 1 hour of baking time for a cold lasagna.
Photos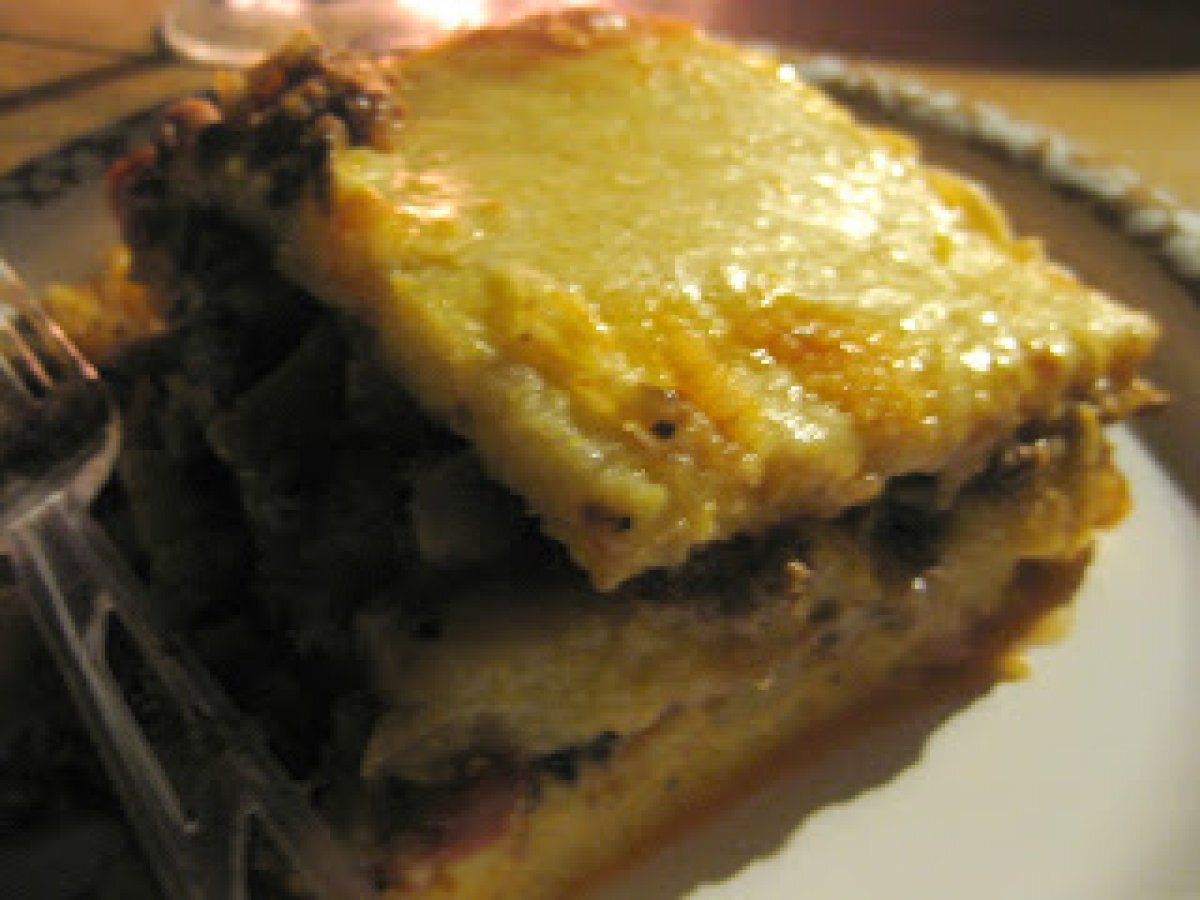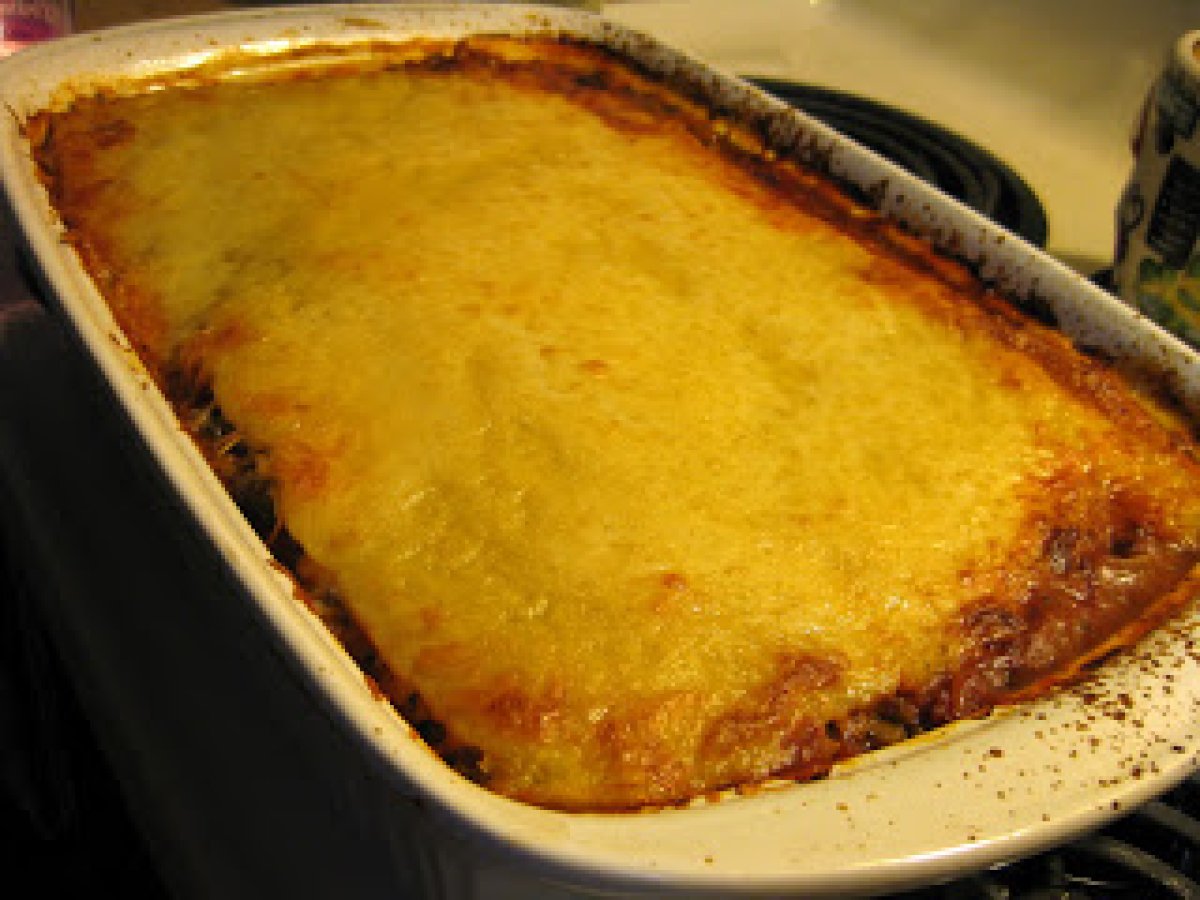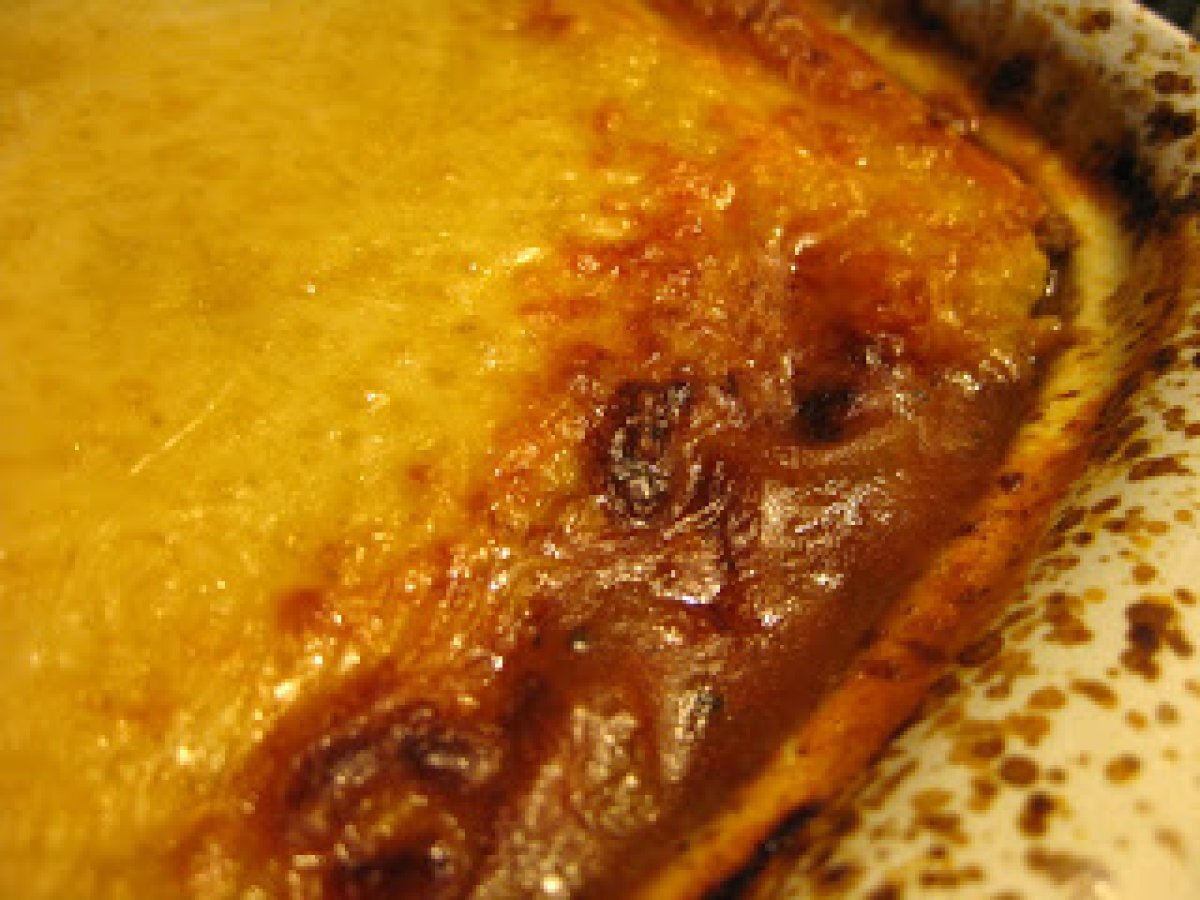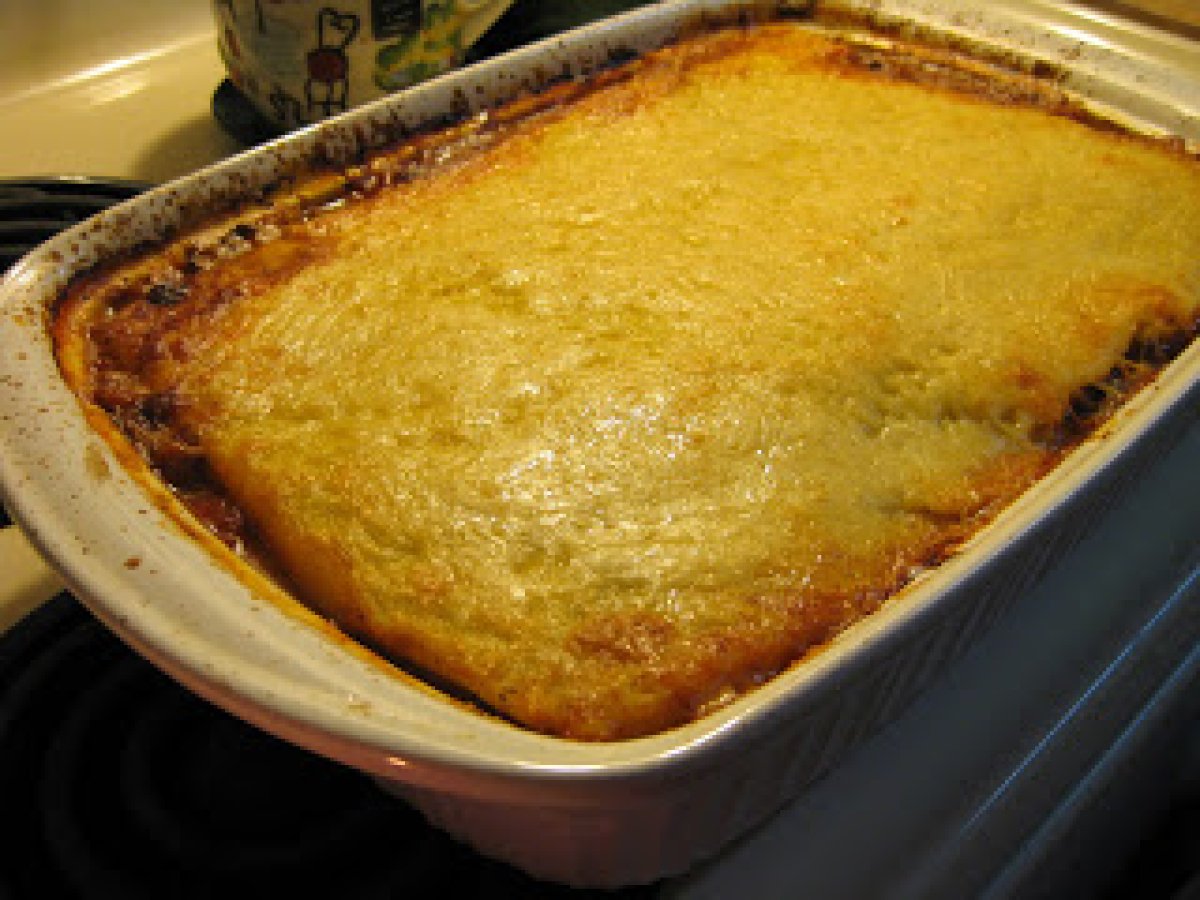 Questions:
You may like
Recipes