Final week of 12 weeks of christmas cookies: jujups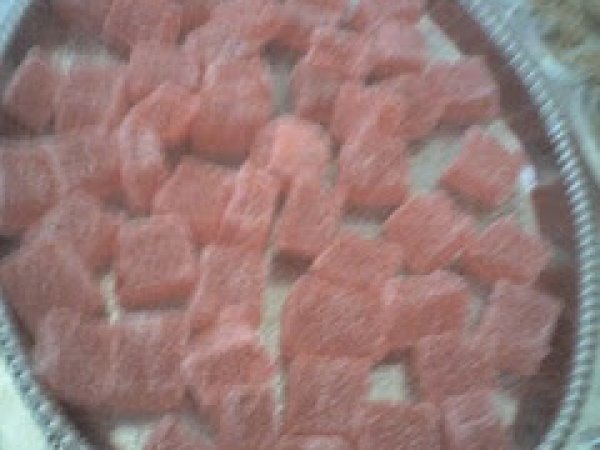 Preparation
Cream of tartare to make a sugar syrup. Keep on a high flame and stir till the sugar dissolves. Then on a low flame and let it cook to a 2 thread consistency approx. about 20 mins.
While this is cooking, use ¼ cup of water and dissolve the gelatin in it. Add the juice of 1 sour lime and mix well. Let it soak for about 5-10 minutes.
Once the sugar syrup is ready, add the gelatin mix to it and stir well. Let this concoction warm through for a minute or so. Add the color and flavoring as desired and mix well.
Grease a tray with olive oil and pour the mixture through a metal strainer into it. Leave it to set undisturbed. Once it cools you may keep it in the fridge overnight. The next day, bring the mix to room temperature and then loosen the edges using a knife.
Unmould the jujups on a board covered liberally with castor sugar. Cut with a greased knife and roll the pieces in castor sugar. Cover and keep in an air tight container.
Questions:
You may like
Recipes