Unni appam (a kerala savoury)
Unni Appam (A Kerala Savoury)
Now, this little,soft, sweet, brown ball doesn't need any introduction to any Keralite across the globe.... I am sure !!
Always loved them, especially the ones that my Amma makes and also the ones we get at the temples as 'prasadam' .
These brown savoury balls, never fail to bring with them some fond memories.....they have always shared a major screen presence all through my childhood or maybe let me say, my pre-marriage days.
Amma used to make these so often that I hardly realised their greatness,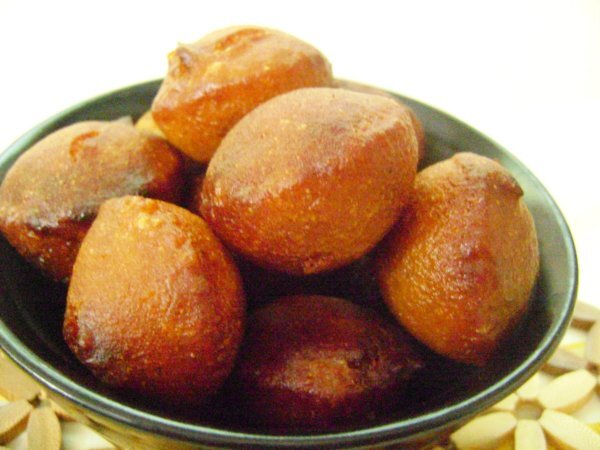 Preparation
Place jaggery along with 1/4 cup of water in a heavy bottomed vessel and heat on medium flame, until it has melted completely and you get a brown coloured syrup. Strain this through a sieve to remove the impurities and set aside to cool.
Fry the chopped coconuts in ghee and set aside.
Using a blender, grind together rice, grated coconut and bananas to form a smooth paste. Use very little water while grinding, maybe just 1/4 cup will do. Because, we do not want our rice paste to be too watery..... this doesn't help in giving a good texture to the unniappams.

Now, pour the cooled jaggery syrup along with the fried coconuts, into the rice paste and mix well. Your batter should be of dropping consistency or slightly thinner than the idly batter.
If you find your batter too watery, its ok to add a couple of tablespoons of rice powder until you get the right form.

Leave to ferment for 3-4 hours. If you add rice powder, leave for an extra hour or more.
Heat your unniappam chatti or any other vessel of choice along with enough oil for deep frying. If using unniappam chatti, pour tablespoonful of batter into the holes and fry on medium flame.
If your batter is of perfect consistency, your unniappams will rise up on its own and start dancing in the oil :)
Turn them over and fry, till they are a lovely brown colour.
(If you don't have a chatti, you may use any other vessel, only that the unniappams won't have their preconceived shapes :) )
Remember, the oil has to be maintained at medium temperature throughout.
Once, the unniappams are done, drain them out using a slotted spoon. You may further drain off the excess oil using kitchen tissues.

These are best, eaten the same day, but can be stored in air-tight containers to be enjoyed over the week as well.
Questions:
You may like
Recipes
Related articles
Pakora: Savoury Indian Snacks for All Times