Zalabia - honey fritters
Zalabia - honey fritters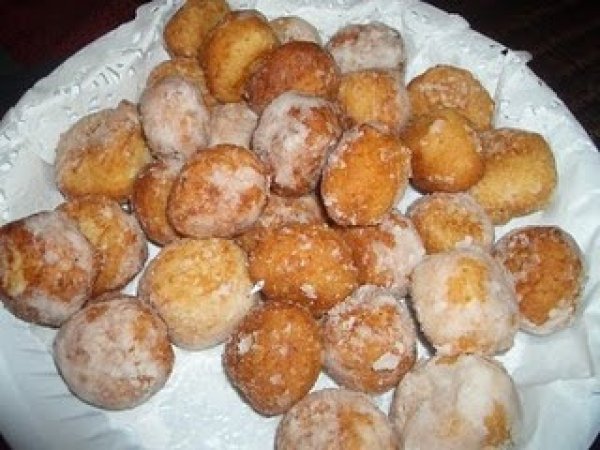 Preparation
Mix all the dry ingredients of the fritters together well then add the water, 3/4 cup first and mix then see if you need to add the rest, the consistency you are looking for is rather soft and sticky, like chewed bubblegum.
Cover the dough and leave in a warm oven to rise to app. double the size until it looks like this. Once it is done, then it is time to fry it. Fill a deep pan with frying oil enough for the fritters to be submerged in it, place on a medium heat burner until the oil is hot.
Rub some oil, or water in your hands to prevent the dough from sticking to them. With a teaspoon, scoop enough dough to fill half of it, push the dough with your thumb onto the oil while manipulating it with your forefinger to form a round/egg shape. That will take some practice to get the knack of it but you will learn it.
Once the pan is full, put the heat up and make sure the fritters are browned all over before fishing them out, put the heat off , dunk the done fritters into the syrup then go back to the now cooled off oil and make a fresh patch, once the pan is full again, put the heat on once more.
Add the sugar and lemon juice to the water in a saucepan and cook on medium heat until you see the sugar has dissolved and the mix has come to a bubble, lower the heat and simmer for 5-10 minutes while stirring. once it has reached honey consistency, remove off heat and add rose water. cover and refrigerate until it is time to use.
Questions:
Related recipes
Recipes