Onnakka mullan varuthathe - dry fish fry
Preparation
You have to wash the fish well to take off the excess salt. To clean the fish, first soak them in water with small newspaper pieces and a few pieces of lemon. (water will soften the fish, newspaper will help in pulling out the excess salt and lime will help in removing the odour)
After half an hour, remove the lemon pieces and newspaper bits and drain the fish

Cut off the head and tail of the fish

Clean and wash the fish at least another 3 times in fresh water. Drain and keep aside

Make a thick paste of shallots, garlic pods, chilli powder and turmeric powder. Rub the paste on the fish. Let it marinate for at least half an hour. (check for salt, if you think you have drained it all, add some according to your requirement)
Heat oil in a pan and drop in the fishes slowly ('cos it'll splatter). Deep fry the fish pieces on both sides, till very crisp. (A word of caution for all those who dread smell around, your house will stink and will persist for a good portion the next day too). Transfer on to a kitchen tissue to remove excess oil

Serve this crispy and spicy onnaka mullan varuthathe with rice

Yours tastefully!!
Photos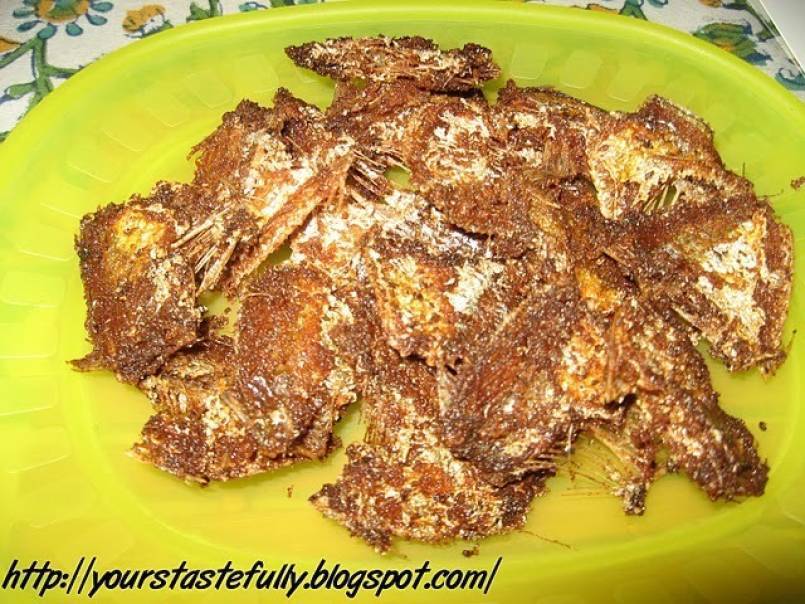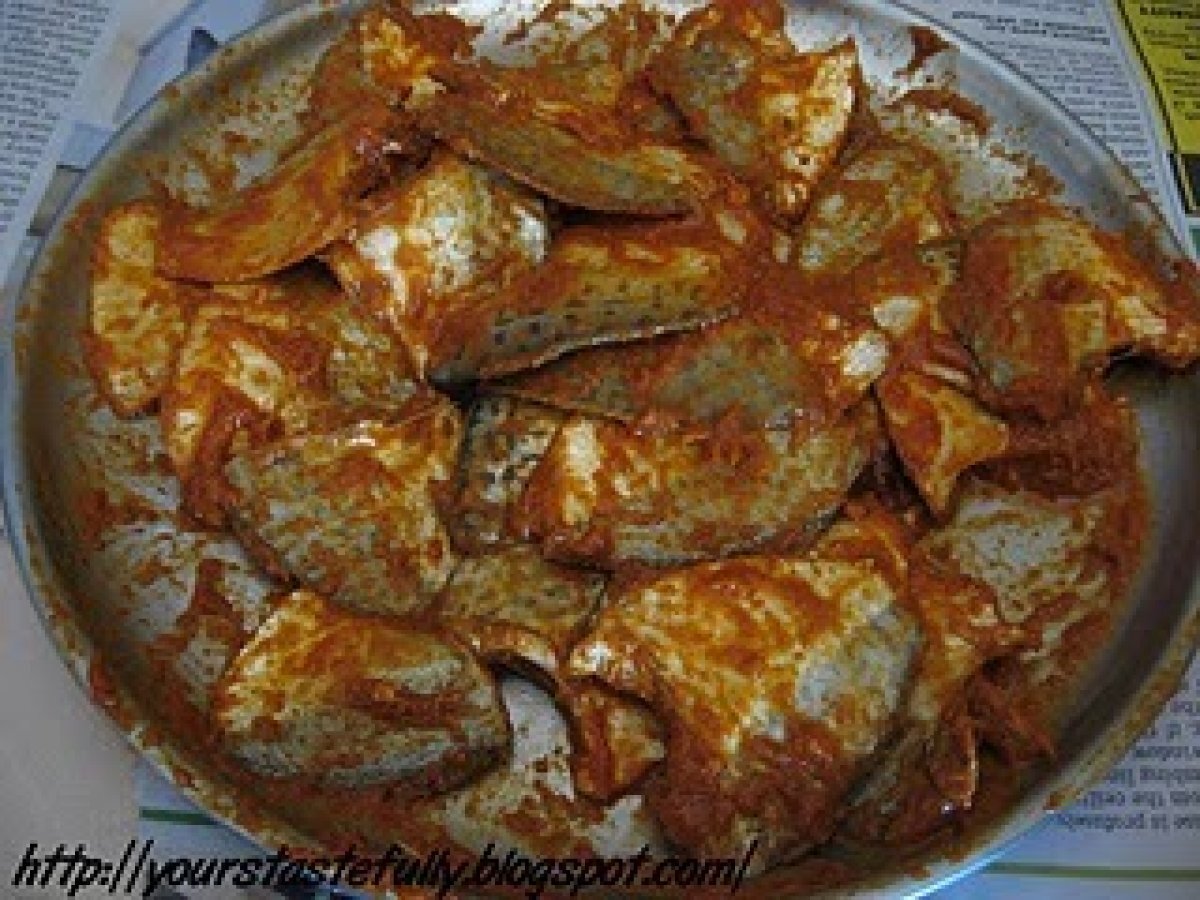 Questions:
Related recipes
Recipes