Almond cookies macau-style
Preparation
Preheat oven to 300f. Mix mung/green bean flour and almond meal and microwave on high for 3 - 5 minutes, one minute at a time and stirring after every minute. This is to dry out the flour and roast it for fragrance.
In a food processor, put in the mung/green bean flour and almond meal mixture, the confectioners' sugar and baking powder. Give it a couple of pulses to mix.
Add in the lard/shortening and pulse, to cut in the lard/shortening into the flour. Add almond essence to 1 tablespoon of water, then add into flour mixture, and pulse to combine.
The texture of dough will be like 'the sand on the beach'. Give a little a squeeze and it can comes together, then the dough is right.
Spoon the mixture into the mould and press gently until the mixture is just compacted in the mould Level the edges with an icing spatula or a knife and knock gently out from the mould and place on a lined baking sheet.
If the mixture breaks apart when it is knocked out from the mould, then press it in a little harder the next time.
Bake for about 20 - 25 minutes with oven door slightly ajar. When dried, remove gently from the tray and place on wire rack to cool.
Photos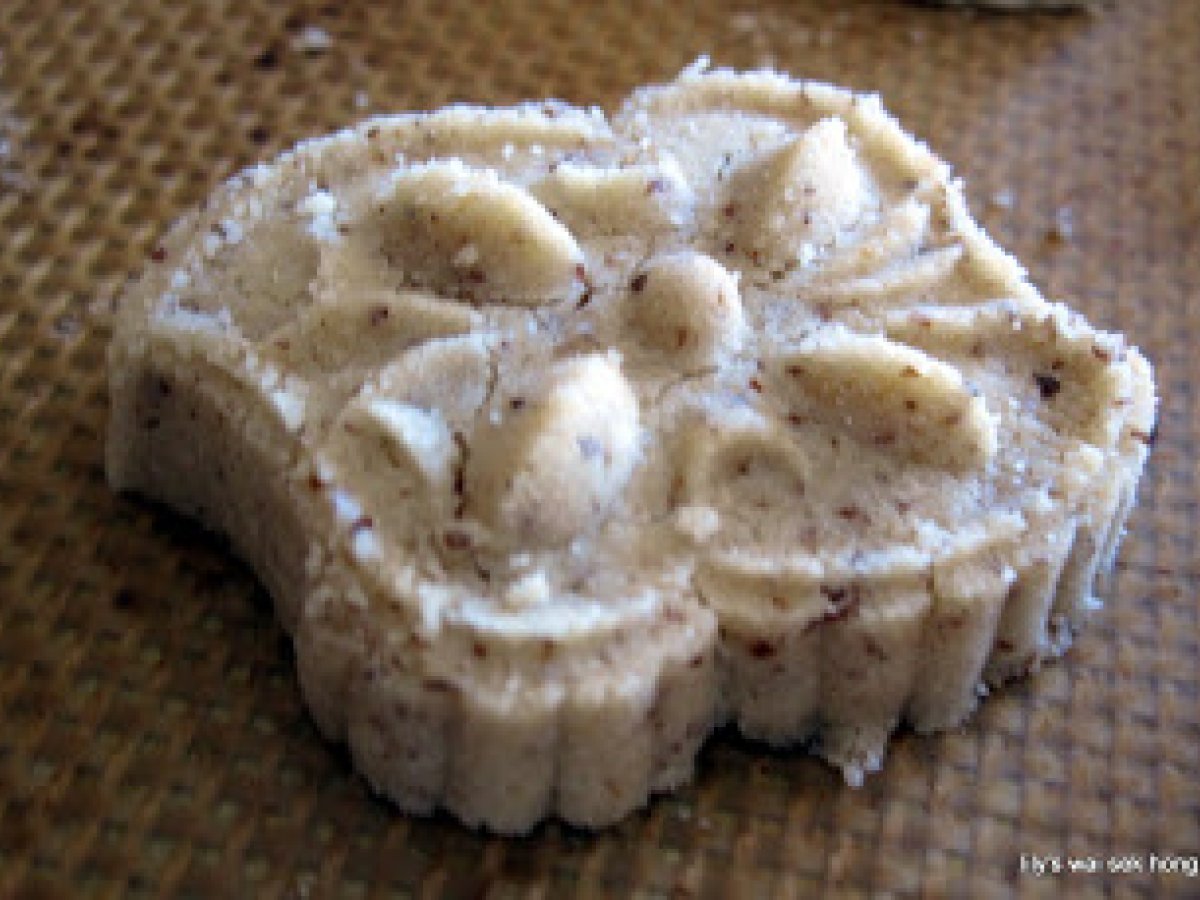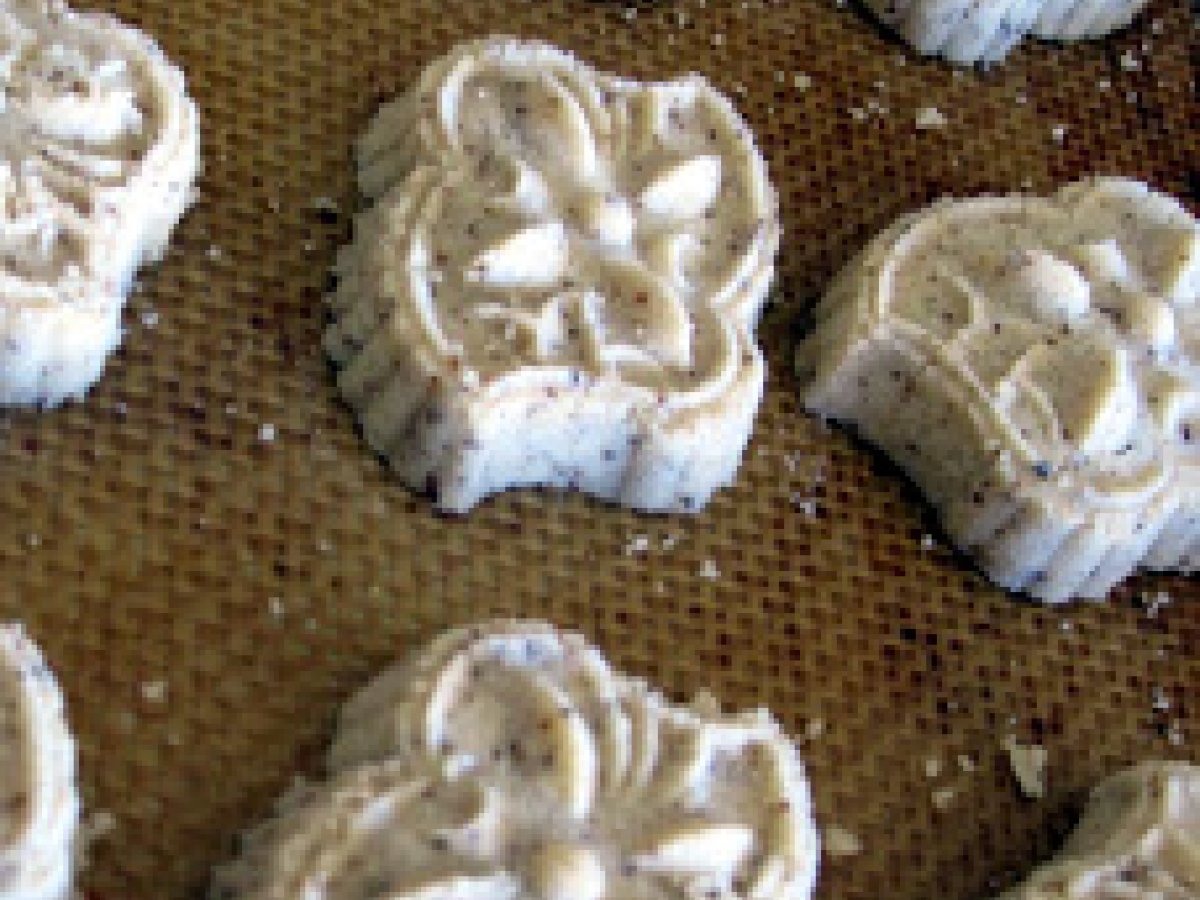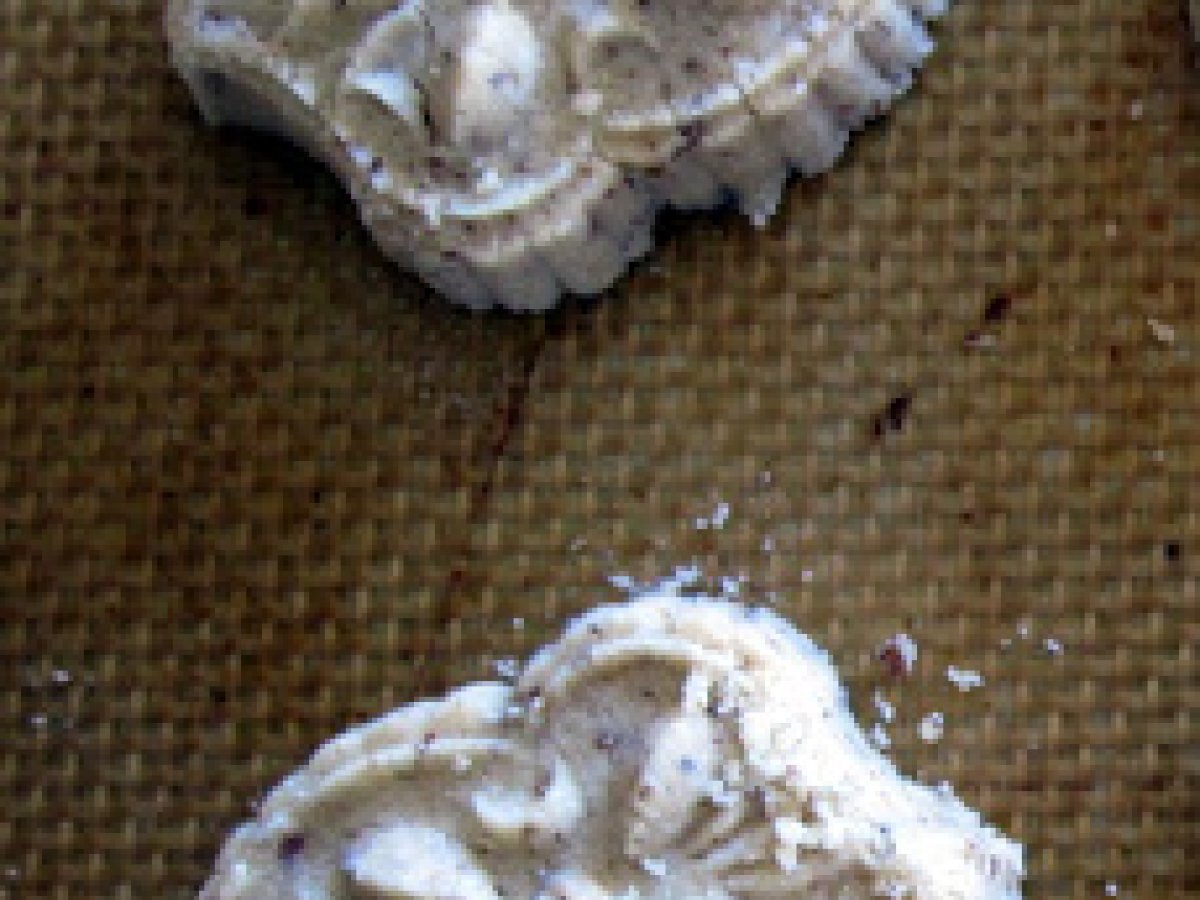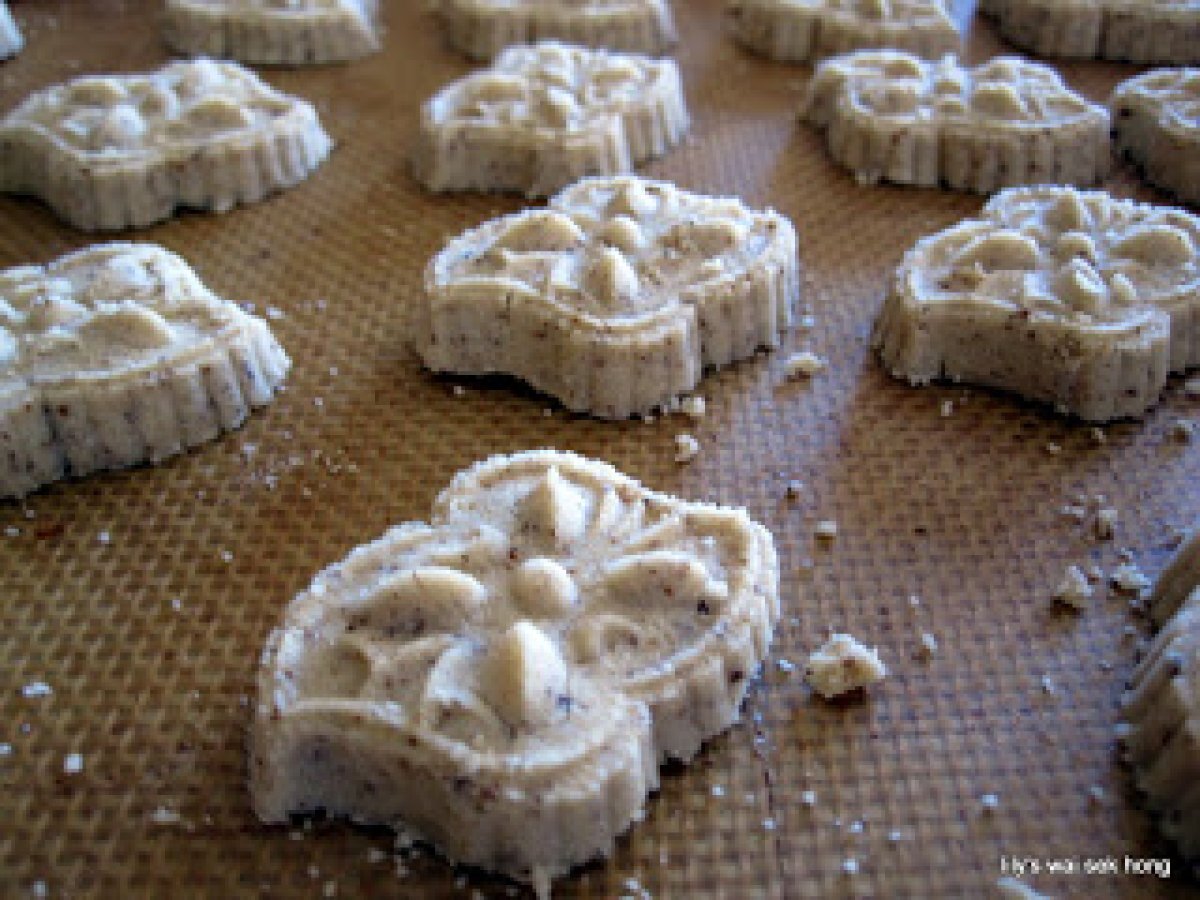 Questions:
You may like
Recipes