Honey cornflakes
Honey Cornflakes
Crispy sweet cornflakes in little cups: easy to prepare but timing consuming when filling them into small cups.
Preparation
Place butter, honey, sugar & salt in a wok.
Turn on low heat, stir till sugar and butter dissolved.
Turn off heat.Add in corn flakes & groundnuts, mix evenly.
Add in sesame and mix again.Spoon into small paper cups and bake in preheated oven at 160 deg cel for 10minutes.
Cool completely before storing.
You tried this recipe ?
Mention @petitchef_en and tag #petitchef
Photos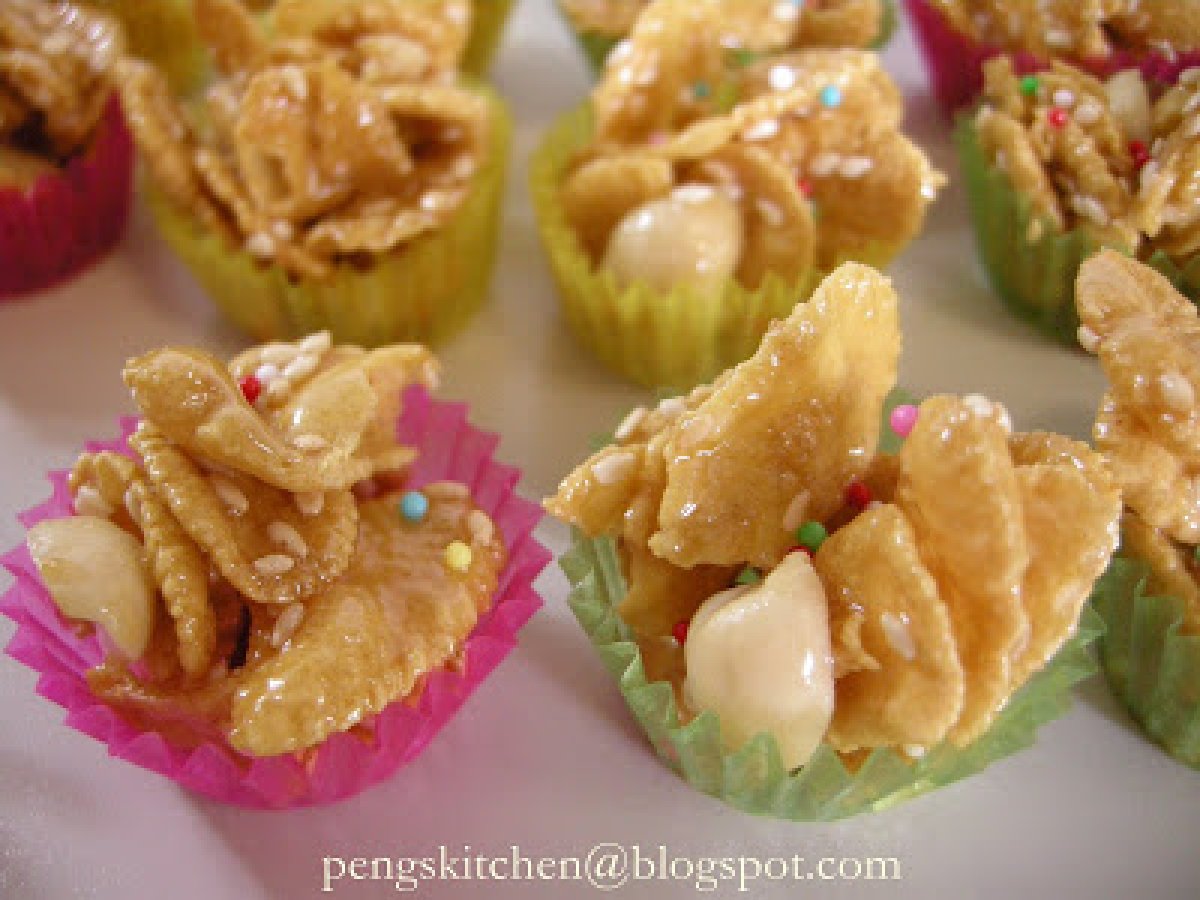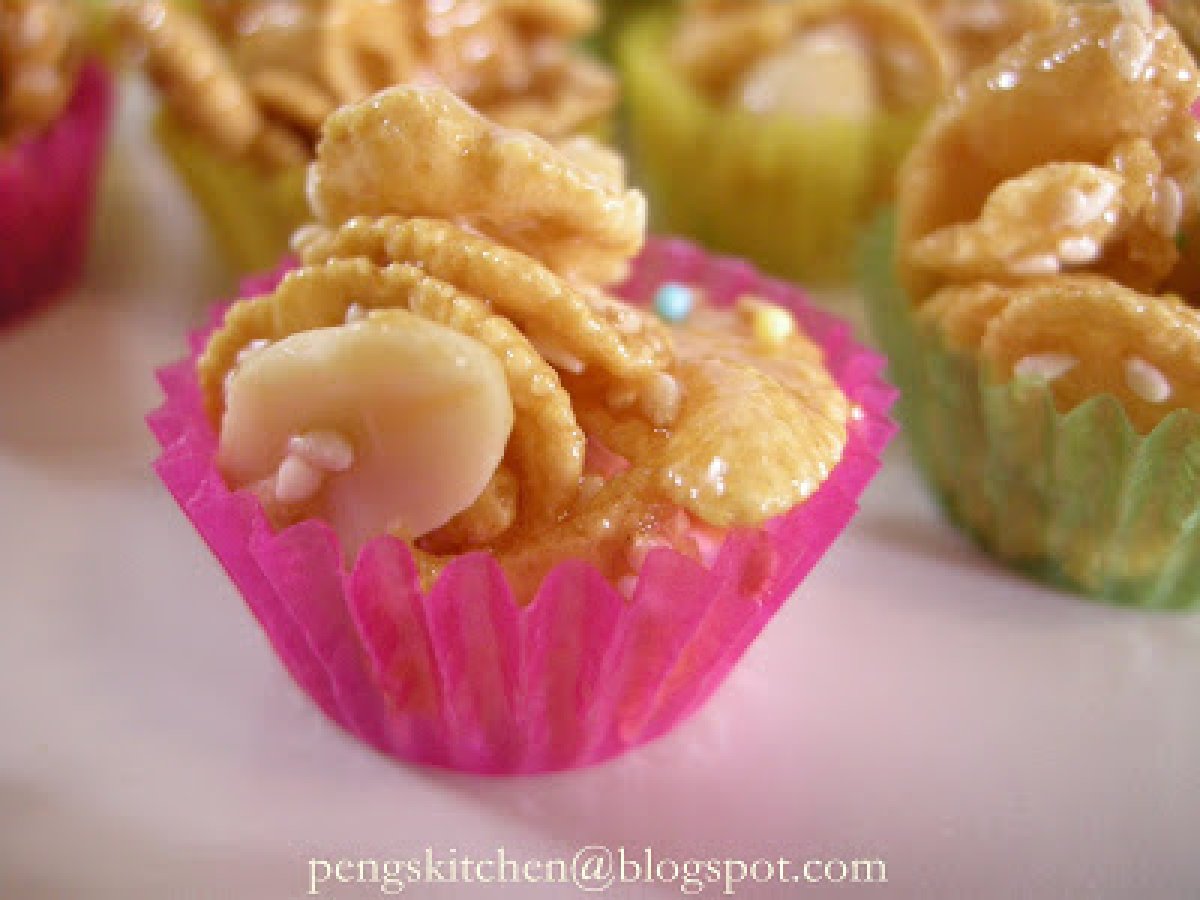 Questions:
What are the white "lychee" looking pieces shown in each cup of the honeyed cornflake recipe? There is nothing in the recipe to explain these.
Answer:
It is the peanuts.
You may like
Recipes