3d jelly flowers with lychees ( 水晶荔枝果冻花 )
3d jelly flowers with lychees ( 水晶荔枝果冻花 )
If you have the time and patience, I think Jelly Art is a good hobby to pick up. These 3D Jellies are so pretty to look at especially if you are bored with plain jellies. Well, it was my mom's 87th birthday, so I decided to make my 2nd attempt at these 3D Jelly Arts again.
Preparation
( Top Part )
Follow cooking instructions on Konnyaku Jelly Powder to make the top part of jelly.
Pour jelly solution into moulds and remove bubbles if any. Refrigerate for about an hour for jelly to set.
( Base )
Mix agar agar powder, premix and sugar in pot. Place pot on stove and slowly add water and syrup.
Turn off heat when boiling, and stir in coconut cream.
To keep the agar agar from turning hard, place the pot in a wok with water and keep it simmering until it is ready for next usage.
Cut about 8 lychees into bite size piece and set aside. Keep the rest for presentation.
( Flowers )
Scoop out some coconut mixture into a bowl, and add few drops of red colouring.

Place the bowl in hot water to prevent it from hardening.
Remove 1 konnyaku jelly from fridge. Make a small dent in the middle and start injecting the red colour to form the flower pattern. When done, put back into fridge and take out the other jelly and do the same.

These are the different blades I used for the two flowers.

When this is finished, prepare another bowl of coconut mixture and add green colour to make the leaves. Do the same for the other jelly.
When you are satisfied with your patterns, scoop away excess colourings and use a fork to poke some holes on the jelly or scratch it gently. As mentioned in my old post, this is to prevent the two jellies from separating when cut. You can see how I do it in my previous Mahjong Agar Agar Cake Recipe.

Next, pour a thin layer of coconut mixture just enough to cover the 2 jellies. Refrigerate till set, then throw in the diced lychees. You can now turn off the heat from the stove and pour the rest of the coconut mixture to cover the lychees.

Refrigerate till set and serve your 3D Jelly Art chilled! Optional: I have also added a purple colouring base to the 2nd jelly to make it more colourful.
Photos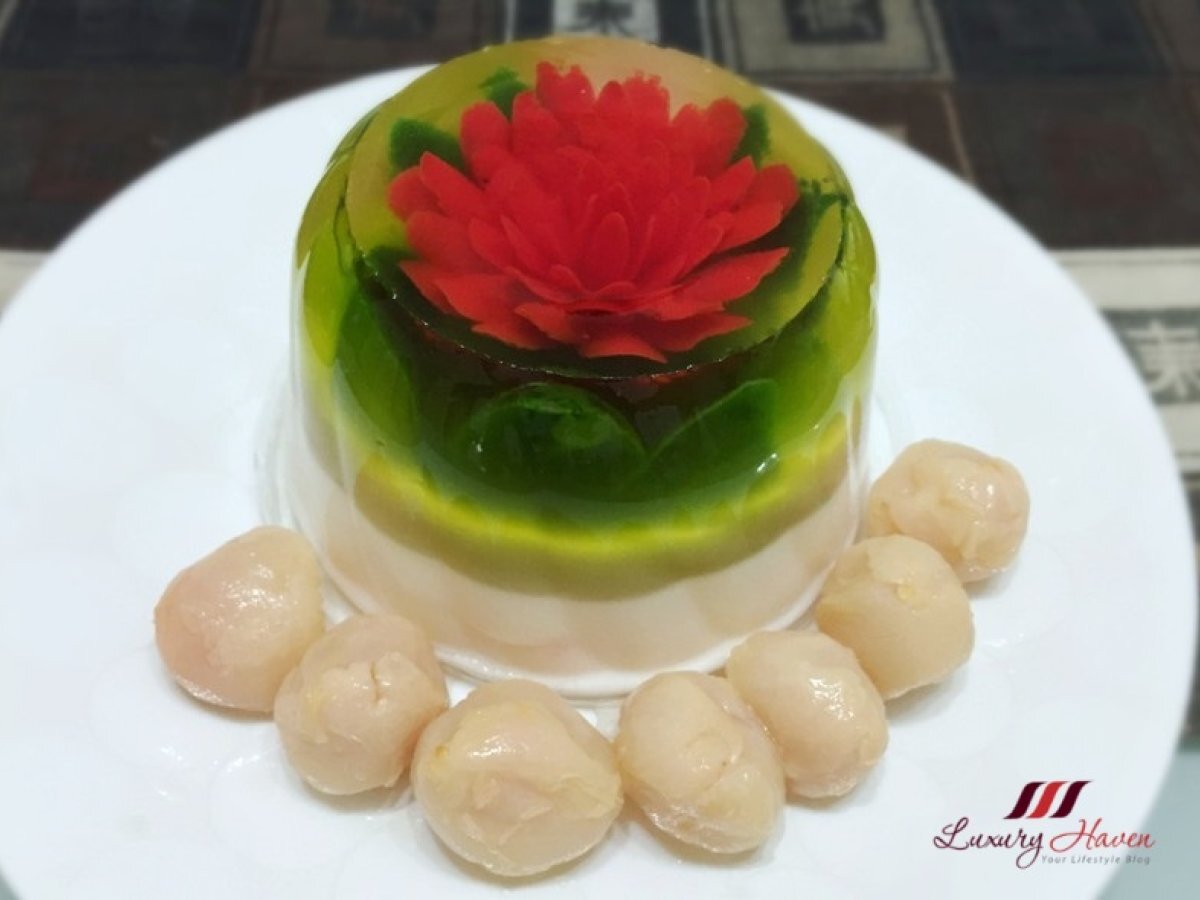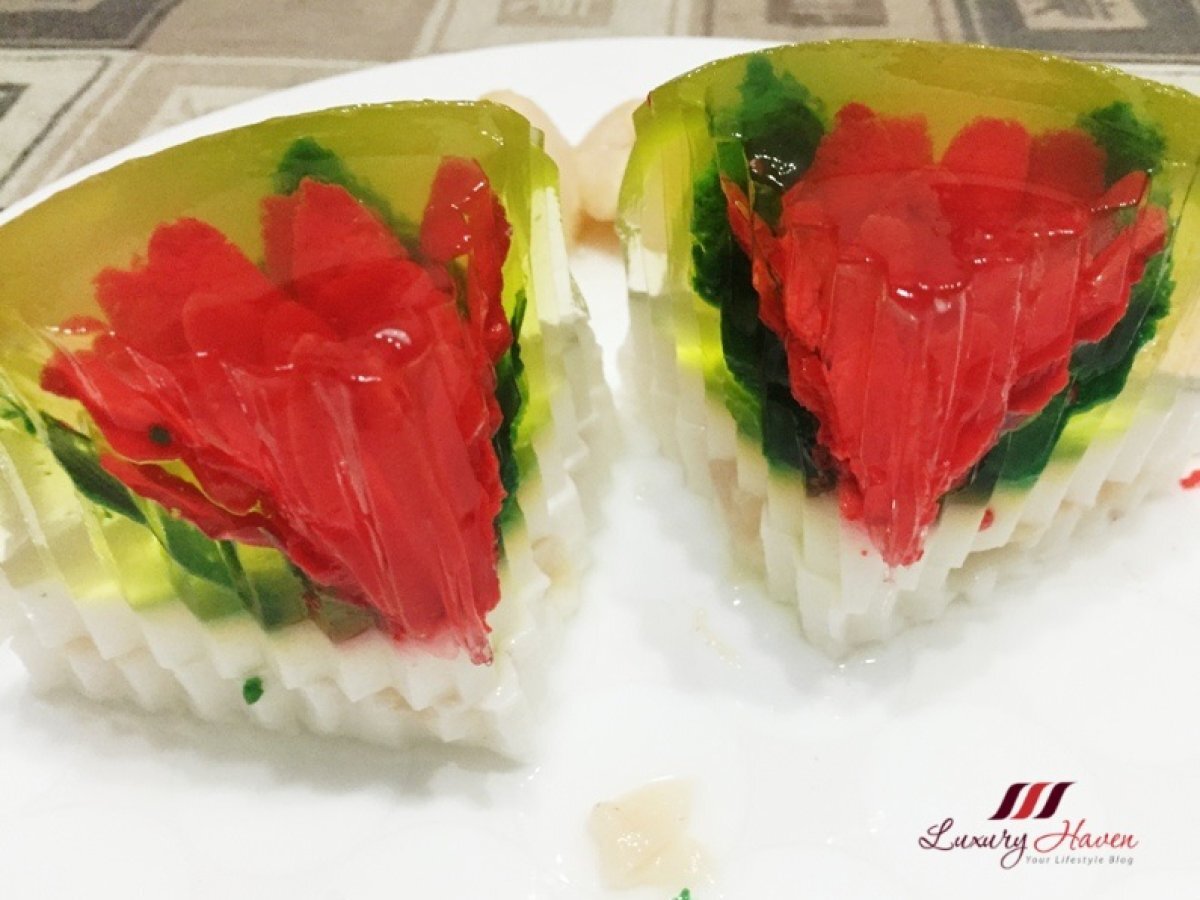 Questions:
You may like
Recipes