Floating islands - video recipe !
Floating islands - video recipe !
or
This dessert will litteraly make you fly ! Vanilla lovers, this is for you !
Ingredients
---
---
---
- 5 egg yolks
---
- 2/3 cup sugar
---
---
- 2/3 cup sugar
Preparation
Step 1
Put the milk to boil with the sliced vanilla pod and its seeds.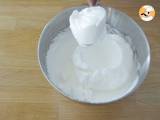 Step 2
Meanwhile, whisk the 2 egg whites, gradually adding the sugar, until it forms peaks. With a spoon, form a ball.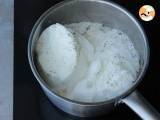 Step 3
When the milk is boiling, put the egg whites balls to cook in it. Leave 2 minutes on each side, then take them out.
Step 4
Beat the egg yolks with the sugar until it gets white and cream.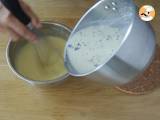 Step 5
Gradually add the milk while whisking, then put it back in the pot on medium heat.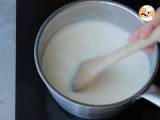 Step 6
Stir constantly with a wooden spoon.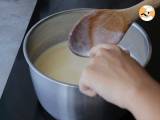 Step 7
When there is no foam anymore, and the cream covers the spoon, take it immediatly off the heat. Warning, a few seconds more, and your cream can turn bad.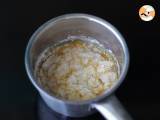 Step 8
Leave everything to cool down. Once cold, prepare the caramel.
Put the sugar in a pot, and add some water. Put on medium heat, and wait until the caramel gets formed.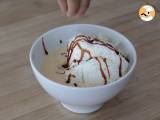 Step 9
Pour some creme anglaise in a bowl, then put an egg island on it, drizzle with caramel and sprinkle with some flaked almonds.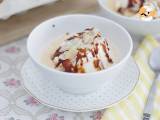 Step 10
There you are, your floating islands are ready !
Nutritional informations (for 1 serving):
* Percent daily values are based on a 2000 calorie diet * 1 serving = 242g
ProPoints:
12
(1 serving)
SmartPoints:
23
(1 serving)

gluten free
---
---
Related recipes
Recipes
Related articles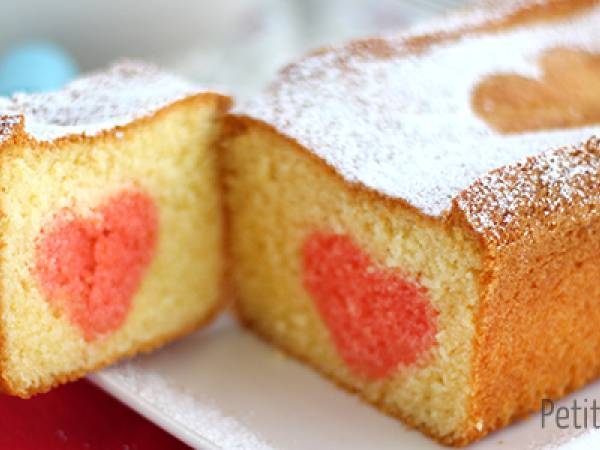 10 recipe ideas you should cook for your Valentine this year