Frozen banana yogurt
Frozen Banana Yogurt
These yummy treats are easy, healthy, and will be a huge hit with the kids and also this is Gestational Diabetes Friendly Recipe. The beauty of this Frozen Banana Yogurt is that it tastes as good as ice cream but is healthier and requires virtually no cooking.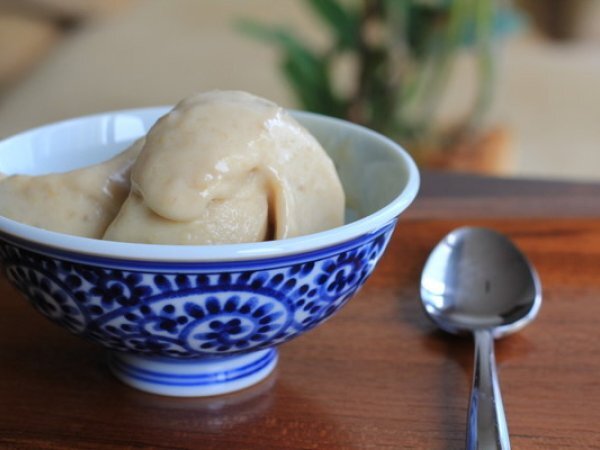 Preparation
Slice bananas and drop in blender jar or food processor bowl.
If using frozen banana, partially thaw, snip off end of skin, and squeeze directly into food container.
Add remaining ingredients. Blend until smooth. Freeze until mushy.
Beat and pour into popsicle molds. Freeze until firm.
To unmold, hold in hand or let set at room temperature until mold will slide off. Enjoy.
Questions:
You may like
Recipes