Lebanese fruit cocktail with fragrant avocado and mango purées and ashta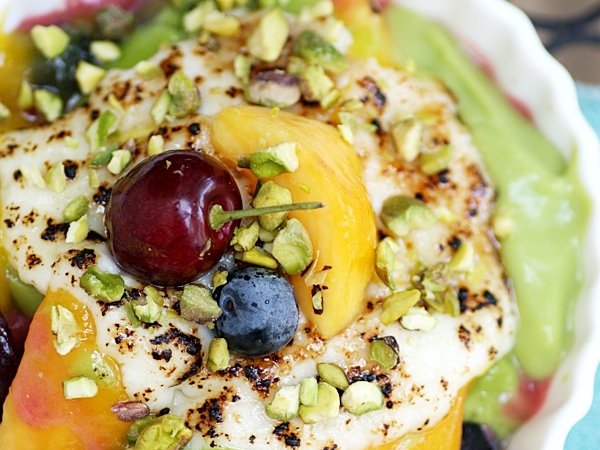 Preparation
Dash of sea salt Dilute cornstarch in cold milk.
In a small pot, break up bread into small pieces, pour cream and milk mixture over it, and bring to a simmer.
Stir occasionally to avoid scalding the mixture.
Add all other ingredients and mix well. Keep stirring until mixture becomes "pastry cream" thick. Remove from heat and let cool.
Set aside for assembly. To assemble the dessert, layer fruits, drizzle strawberry coulis, mango and avocado purées, top with a generous serving of ashta, toasted almond slivers and raw pistachios.
Related recipes
Recipes
Related articles