Bisi bele bath
Bisi bele bath
Bisi Bele Bath is a rice dish which originated in Karnataka. Bisi Bele Bath means hot lentil rice in kannada language. This is a healthy preparation in which lots of vegetables and lentils are added. It is served with papads, potato chips or salads.

Ingredients
---
1 cup Toor dal
---
1 tsp Turmeric powder
---
---
2
Carrots
(sliced into 1 inch long pieces)
---
5 to 10 French
beans
(sliced into 1 inch long pieces)
---
1
Potato
(cut into 1 inch long slices)
---
1/4 Cauliflower ( cut into small florets)
---
3 tbsp Coriander seeds
---
10 to 15 Curry leaves
---
2 tbsp Chana dal
---
2 tbsp Urad dal
---
1/4 tsp Methi seeds
---
2 tbsp Coconut (grated)
---
1 tsp Mustard seeds
---
1 pinch Asafoetida
---
2 Dry Red chilli
---
1 inch Cinamon stick
---
4 Cloves
---
1 tsp jeera/ Cumin seed
---
3 Green cardamom
---
10 to 12 Black pepper
---
3 Bay leaves
---
1 small lemon sized Tamrind (soak it and extact the pulp)
---
5 tbsp Ghee
---
1 tbsp Sesame oil
---
Water as required
---
Coriander leaves for garnish
Preparation
Wash rice and toor dal. Pressure cook it with turmeric powder and salt till it is cooked throughly. Take it off from heat and mash it well. Keep this aside.
Steam the vegetables till it is cooked.
Heat ghee in a non stick pan. Fry coriander seeds, chana dal, urad dal, methi seed, dry red chilli, cinamon stick, clove, jeera, green cardamom, black pepper, bay leaves. Transfer this spice mixture into a mixie jar.
Fry grated coconut also in the same ghee. When it slightly changes colour, transfer it into the mixie jar.
Grind the coconut and the spice mixture into a fine paste by adding the tamarind pulp and water if needed.
Fry the steamed vegetables in little ghee. Pour little (about 3 tbsp) ground paste on the fried vegetables and mix well. Keep this aside.
In a deep non stick pan, add sesame oil and put mustard seeds. When it splutters, add dry red chilli, curry leaves, urad dal and asafoetida.
Now add the ground mixture into it. Mix well and let it cook for sometime.
After sometime, add the rice and dal mixture. Add water as required. Mix well.
Now add the vegetables and mix well. Adjust the salt.
Garnish with coriander leaves.
Serve hot by pouring little ghee on top.
Photos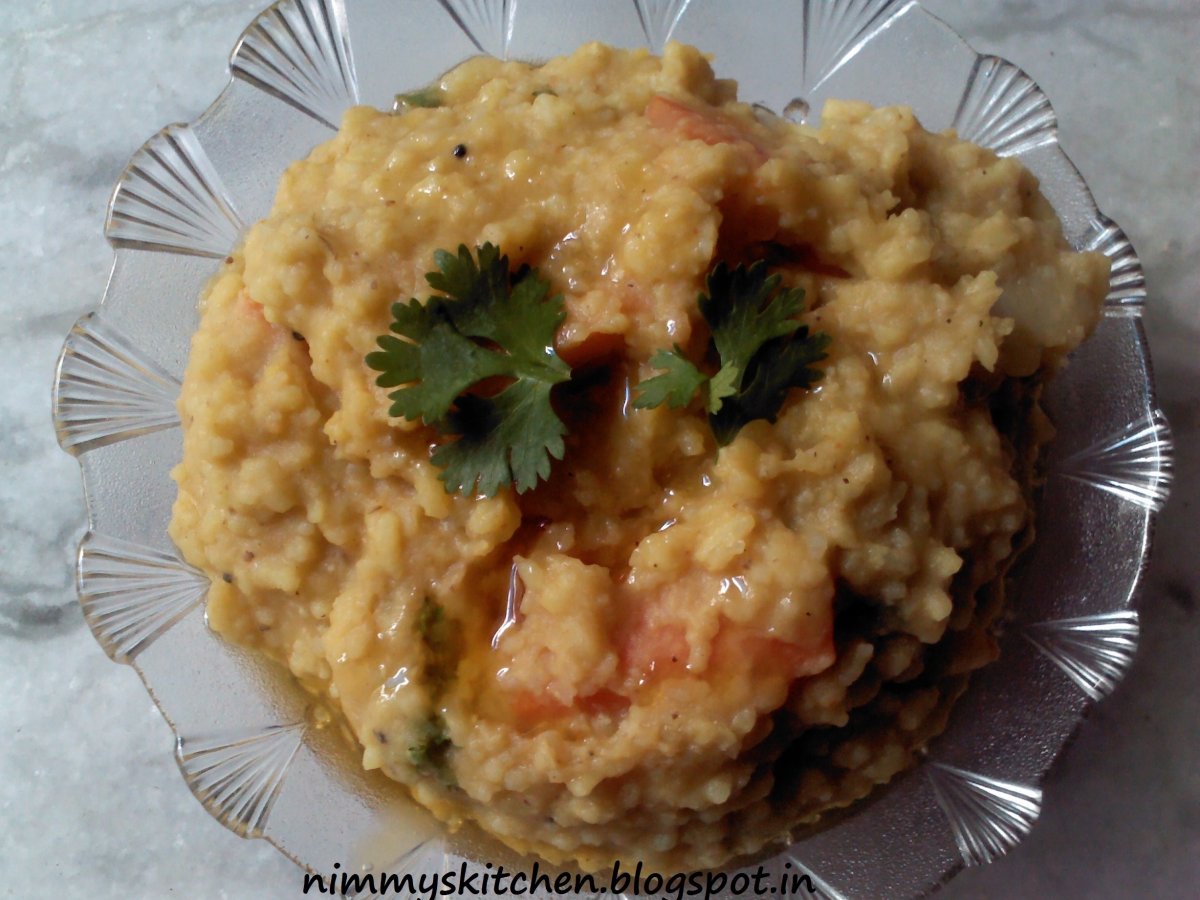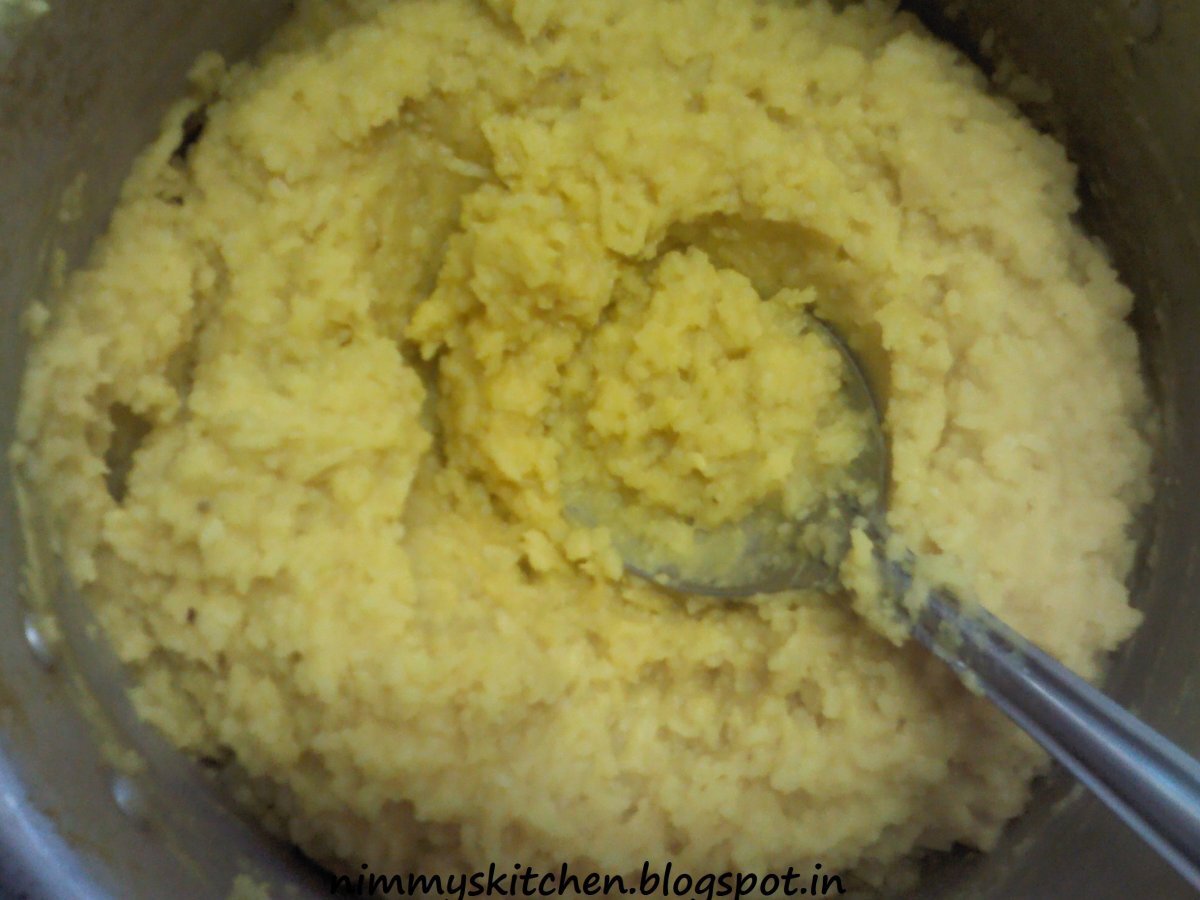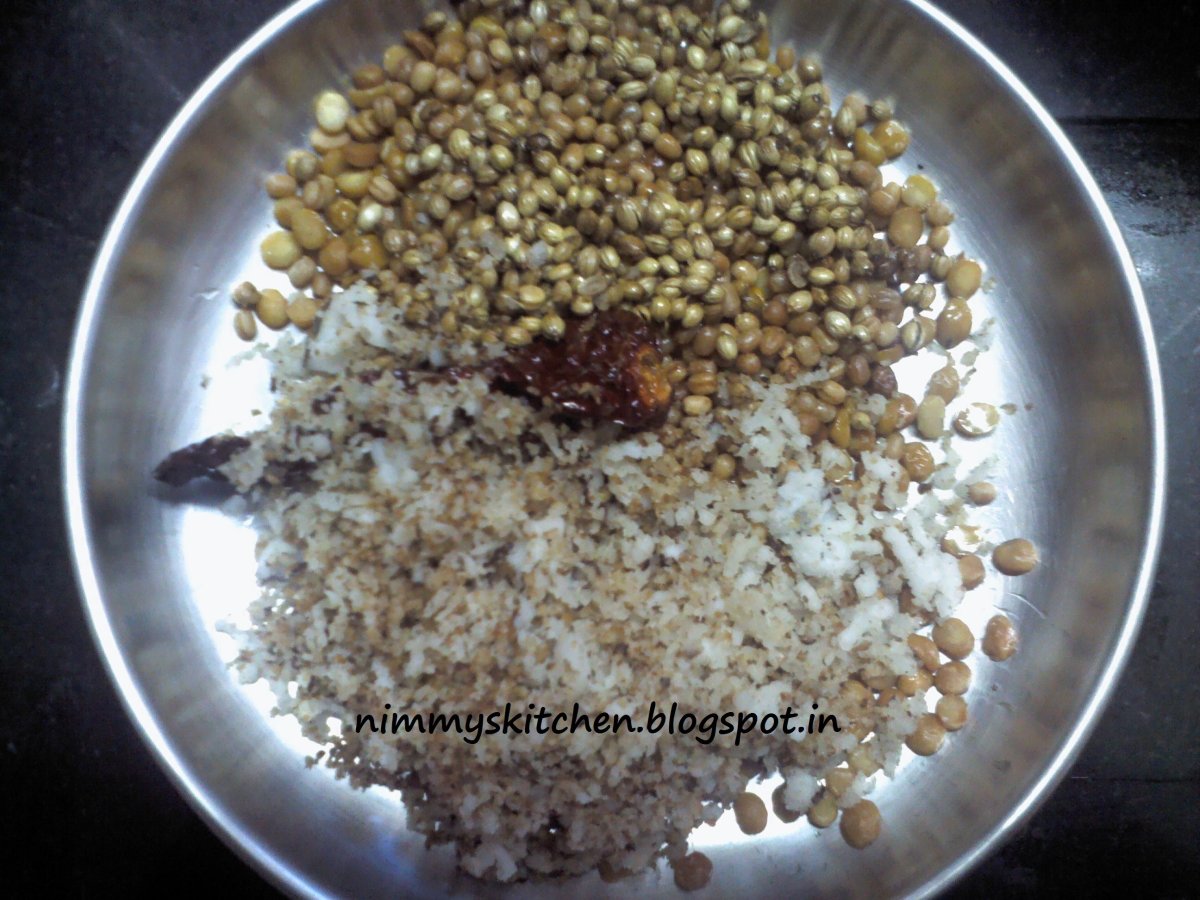 Questions:
Related recipes
Recipes