Cold Soba Noodles/Buckwheat Noodles
Preparation
Heat the mirin sauce over low heat, then add in soya sauce and sugar. Cook until sugar has melted and remove any scum off the top. Strain and set aside.
Dashi Stock:
Presoak the kombu in 3 cups of water for about 15-20 minutes to soften. Bring the water a fast boil and drop in bonita flakes. Turn off heat and cover to let it cool. Strain liquid through a sieve and use your fingers and sqeeze out most of the flavor. Set is aside for later.
Dipping Sauce:
In a saucepan simmer kaeshi and dashi stocks over medium heat. Let it simmer for about 5-8 minutes, remove and let cool. Season to taste. You can easily prepare this ahead of time.
Cook the noodles:
Add enough water to a large pot and bring to a fast boil. Add the noodles a little at a time. Stir to make sure the noodles are completey covered in water. Turn heat to simmer and cook for about 8 minutes depending on the thickness of the noodles or follow directions on the package.
Test the noodle, it should be cooked through but not soft or mushy. Pour the noodles into a colander and reserve some of the water. Run cold water to cool down the noodles. When the noodles are cool enough to handle, take a handful of noodles and wash it under the water until the water is clear. This helps removes any traces of starch on the noodles. Drain well and set aside.
Arrange noodles in individual plates and set out dipping bowls for the sauce, and condiments. Fill each dipping bowls halfway with dipping sauce.
Photos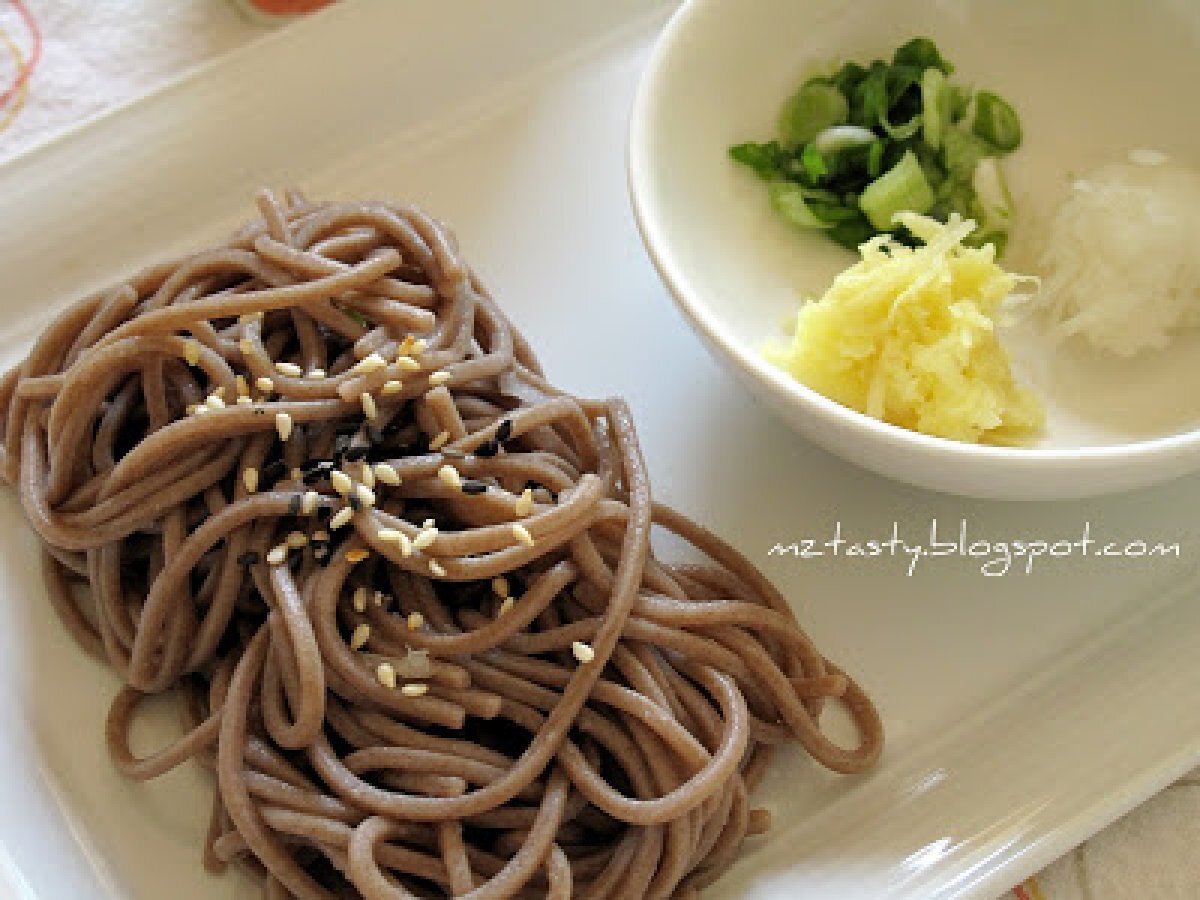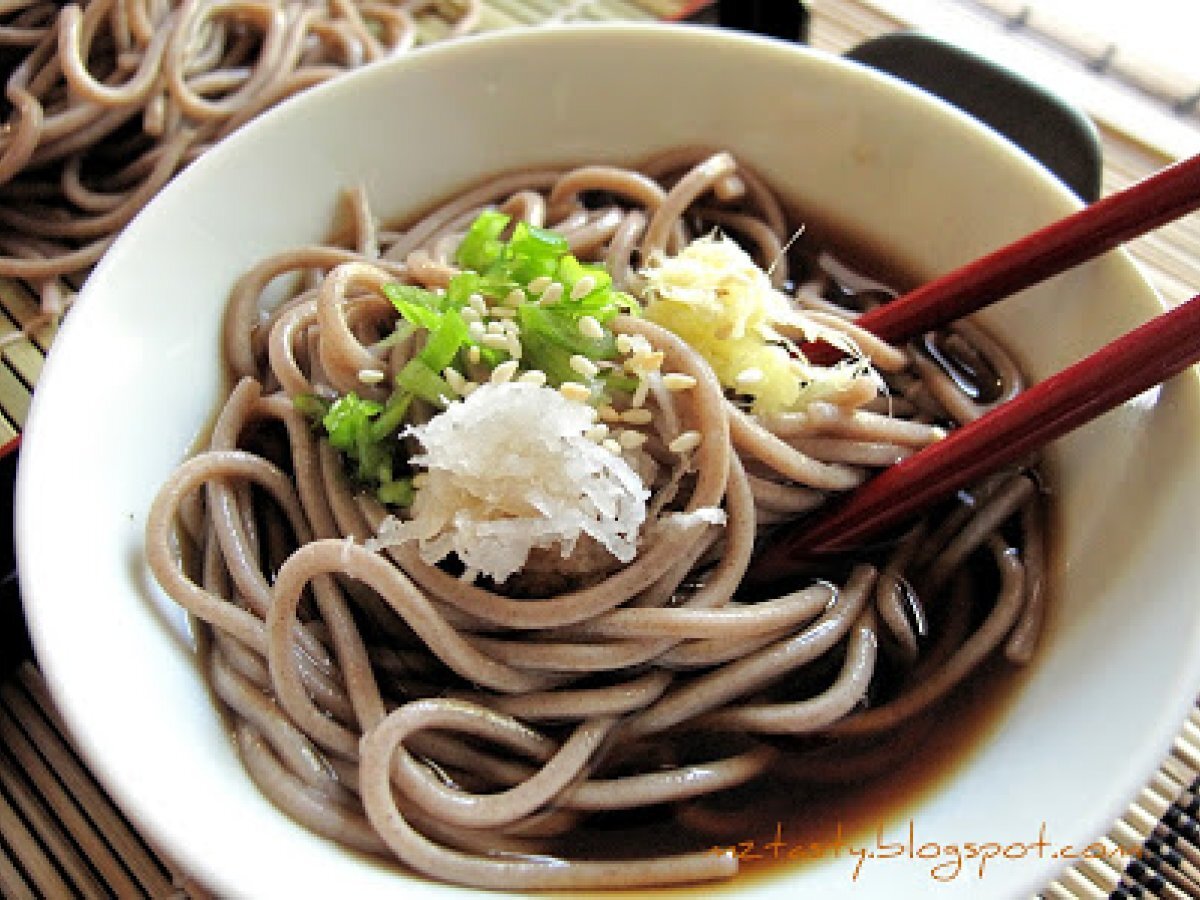 Questions:
You may like
Recipes