Moroccan couscous - Video recipe !
Moroccan couscous - Video recipe !
For all of you that love couscous, here is the real recipe, directly coming from Morocco !
Ingredients
Materials
1 couscous maker
---
Preparation
In the couscous maker bottom pot, heat some olive oil. Then brown the minced onion and the chicken thighs.

Add the spices, then the chick peas and stir. Cover with water.

Then add the peeled turnips and carrots cut in large pieces. Wash and tie together the herbs bunches and add them in the pot.

While the previous mix is getting to boil, pour the dry couscous in a big bowl. Salt, then add 1.5 cup water, and leave a few minutes to swell. Then, add 2 Tbsp of olive oil, and stir with your hands.

Fold paper towels and wet them. Place them around the pot. This will make sure that they are sealed tight.

Pour the couscous in the top pot, making sure you don't press it to much. Then place it above the big pot, and leave at medium heat for 30 to 45 minutes.

Then take out the couscous of the top pot, and pour 1/2 cup of water on it. Leave to cool down, then add a Tbsp of olive oil, and rob it with your hands (this will make sure that the grains are not stuck together).
Add the half cabbage cut in big pieces to the vegetables. Put the couscous back into the top pot, then on the big pot, and leave for 30 to 45 minutes again.

Then, add the zucchini, unpeeled, cut in 5. Then, leave 30 to 45 minutes on heat.

Serve in a really big plate, forming a circle of couscous first.

Then, put the vegetables and the meat in the center.

Finally, pour one or two ladles of sauce on the couscous. There you are, your Moroccan couscous is ready.
Photos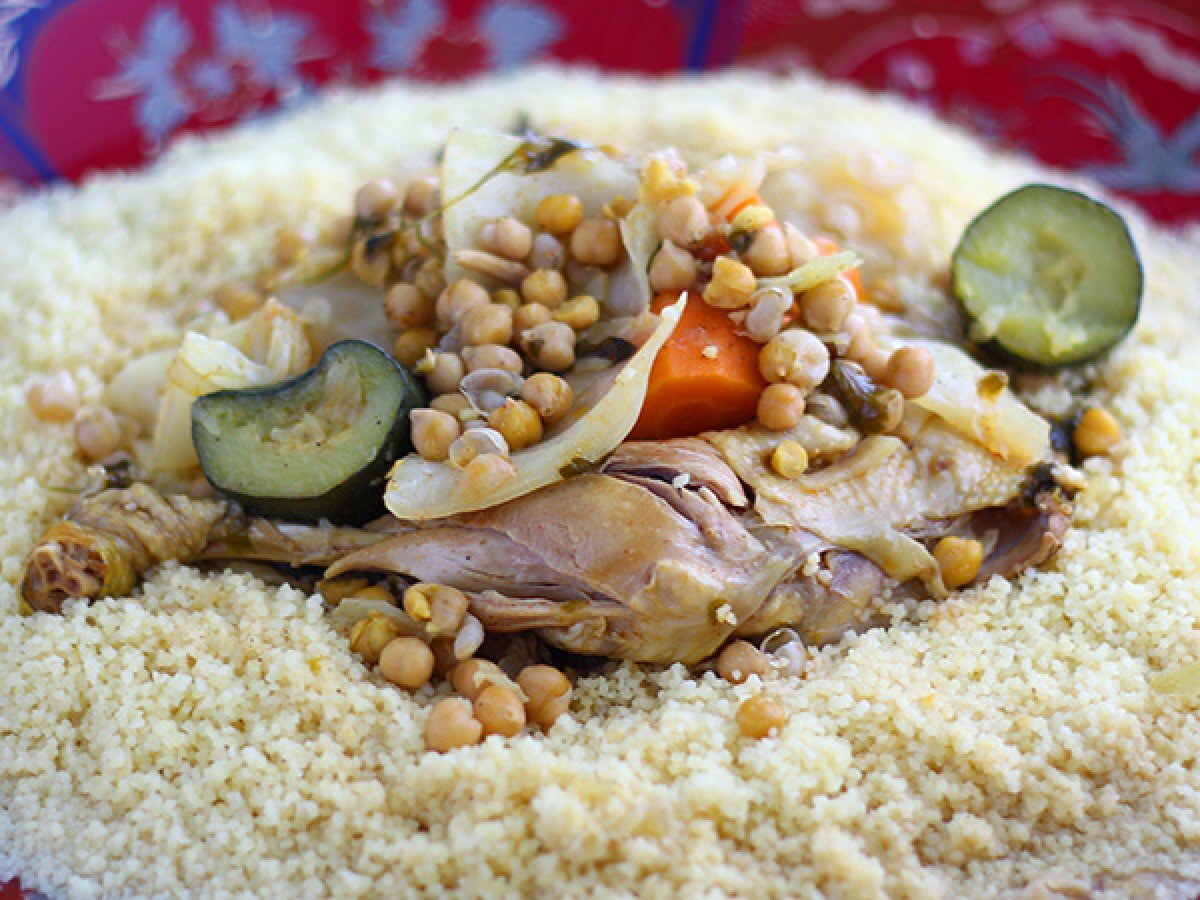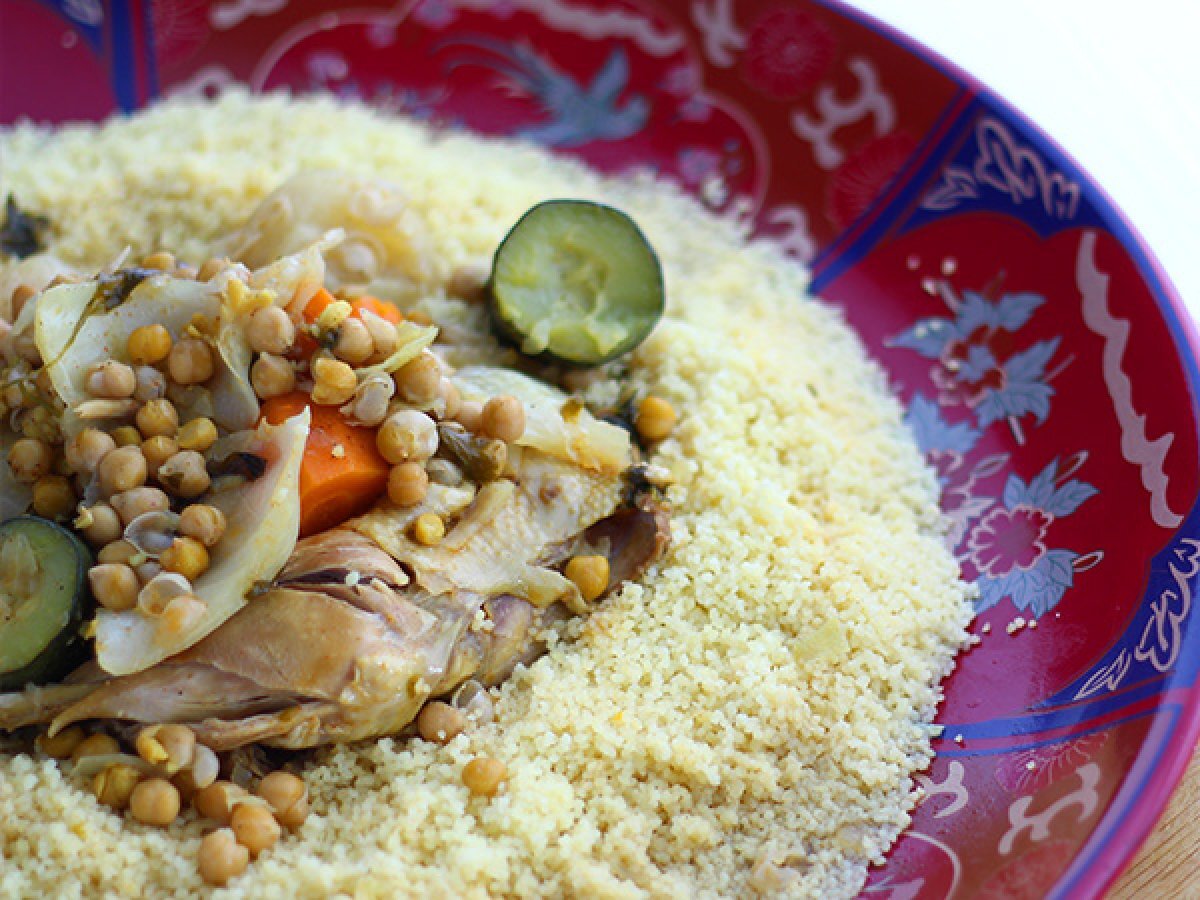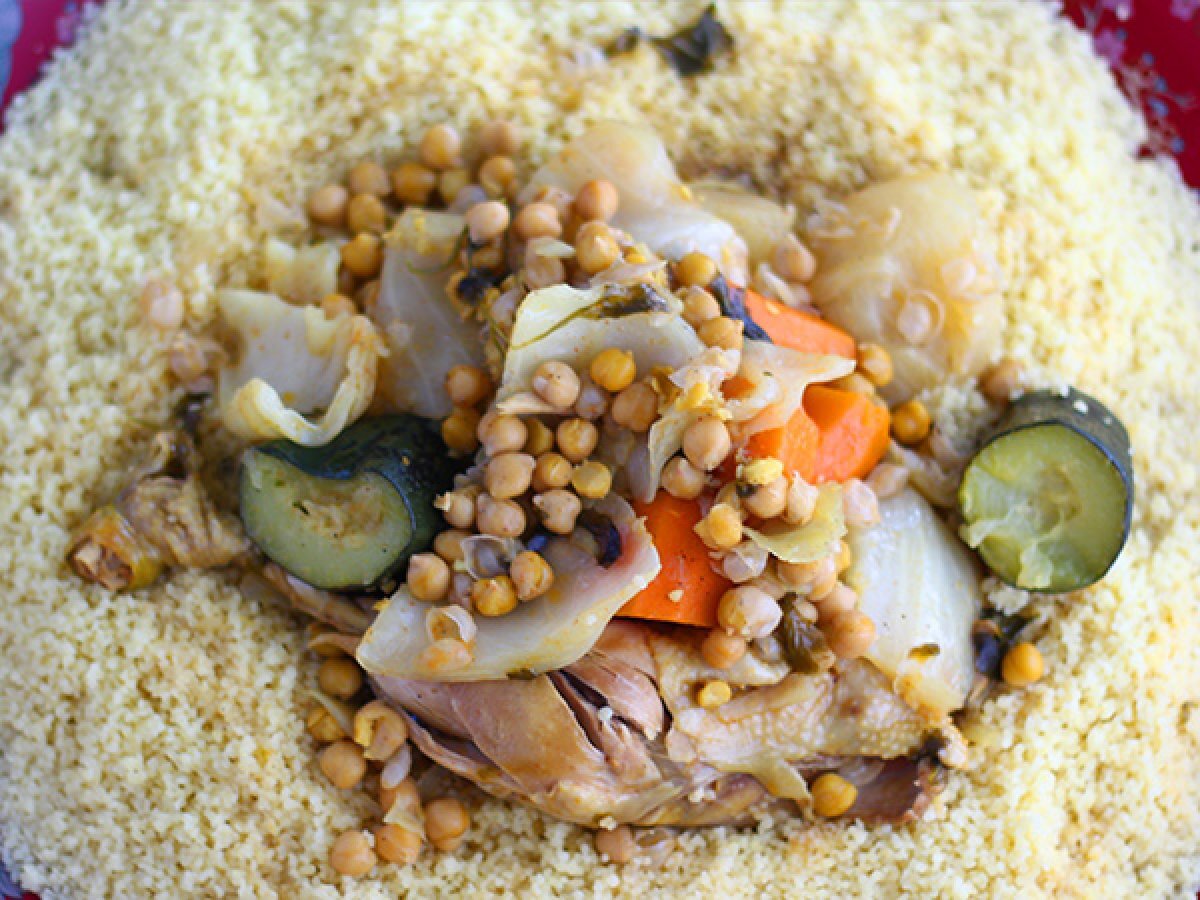 Questions:
Related recipes
Recipes