Moussaâ badhinjan/lebanese moussaka
Moussaâ badhinjan/Lebanese Moussaka
This Lebanese dish shouldn't be confused with or compared to Greek Moussaka.
Both have eggplants but the Lebanese Moussaka'a is a vegetarian dish based on eggplant, tomato and chickpeas, very suitable for summer days.
Preparation
Heat oven at 190-200°C.
Cut eggplants lengthwise or in round slices of aprox. ½ cm.
Brush the slices on both sides with olive oil and bake them in the oven until they become soft and golden.
Cut onion in slices and fry then in a pan with olive oil until golden brown. Add crushed garlic, the spices and stir altogether a little longer.
Add two tomatoes cut in cubes and the four remaining ones cut in slices and simmer in low heat until tomato is cooked. Add the chickpeas, pepper and prepare the dish.
In a baking dish, place one layer of eggplant slices. Cover it with half of the sauce. Place another layer of eggplant and cover with the rest of the sauce.
Season to taste, drizzle with a little olive oil and bake in the oven for about 15 minutes.
Serve at room temperature with bread.
Observations:
While baking, the tomato and chickpeas will dry off. The chickpeas will become slightly crunchy and contrast with the wonderfully juicy vegetables.
Photos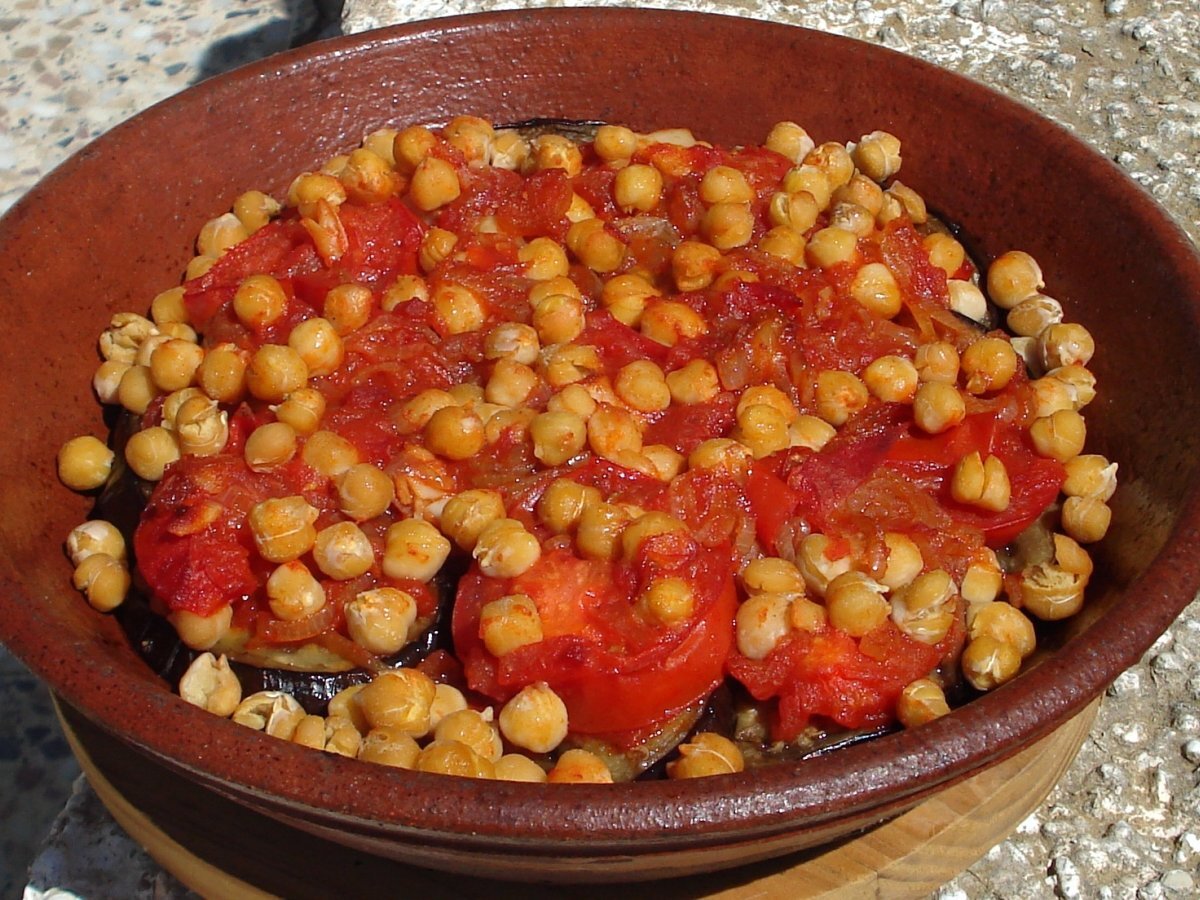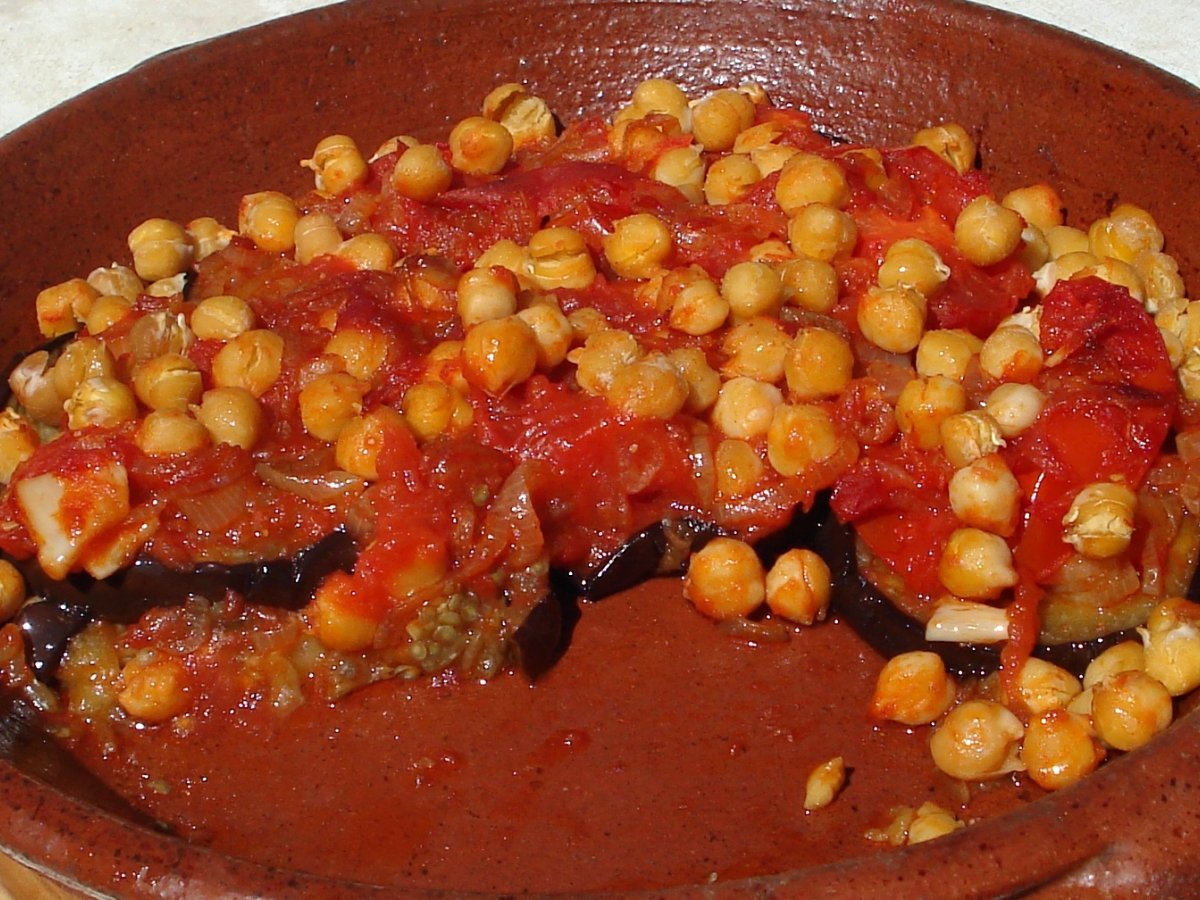 Questions:
You may like
Recipes