Vegan tofu croquettes with hummus - lebanese
Vegan tofu croquettes with hummus - lebanese
A taste without equal such is what this receipt brings to us. A delicious receipt which likes our languages removing that in our eyes. Truth levels.
Ingredients
2 cup soaked, drained and cooked till soft chickpeas / garbanzo
beans
.
---
---
---
Oil - 1 tsp. + 1tsp.
---
Chilli flakes - a pinch (to taste)
---
Tahini paste (from below) - 2 tbsps.
---
---
Coriander/Parsley if needed to garnish
---
Oil (I used carotino) - 1 tsp. + 1tsp.
---
2 large
onions
- finely chopped
---
2 garlic cloves - grated
---
15og firm tofu - drained well and ground into a paste
---
3 cups whole wheat bread ground into crumbs
---
2 table spoon coriander - finely chopped
---
2 table spoon soy sauce (I use low sodium)
---
Sesame seeds toasted - enough to coat - about 2 tbsp.
---
1/2tsp. ground cumin powder
---
3 tbsp. tahini (I toasted and ground sesame seeds with everything out ginger)
---
A pinch of turmeric powder
---
Red chilli flakes to taste
---
Salt to taste
Preparation
1) Hummus:
Puree chickpeas, scraping the sides once or twice. Add the rest of the ingredients except the garnish and 1tsp. oil, and blend to form a creamy paste. I added pepper generously as we love it! Season with salt and serve sprinkling the extra oil and garnishing.
Heat 1tsp. oil and saute onions and garlic till transluscent.

Mix the other ingredients and form a uniform mixture after mixing in the onion garlic mixture.
2) Tofu croquettes:
Oil your palms with the rest of the oil and form balls of desired size. Mine were about an inch in diameter. Bake, grill or broil till crusty on the outside. It will remain soft within.
Photos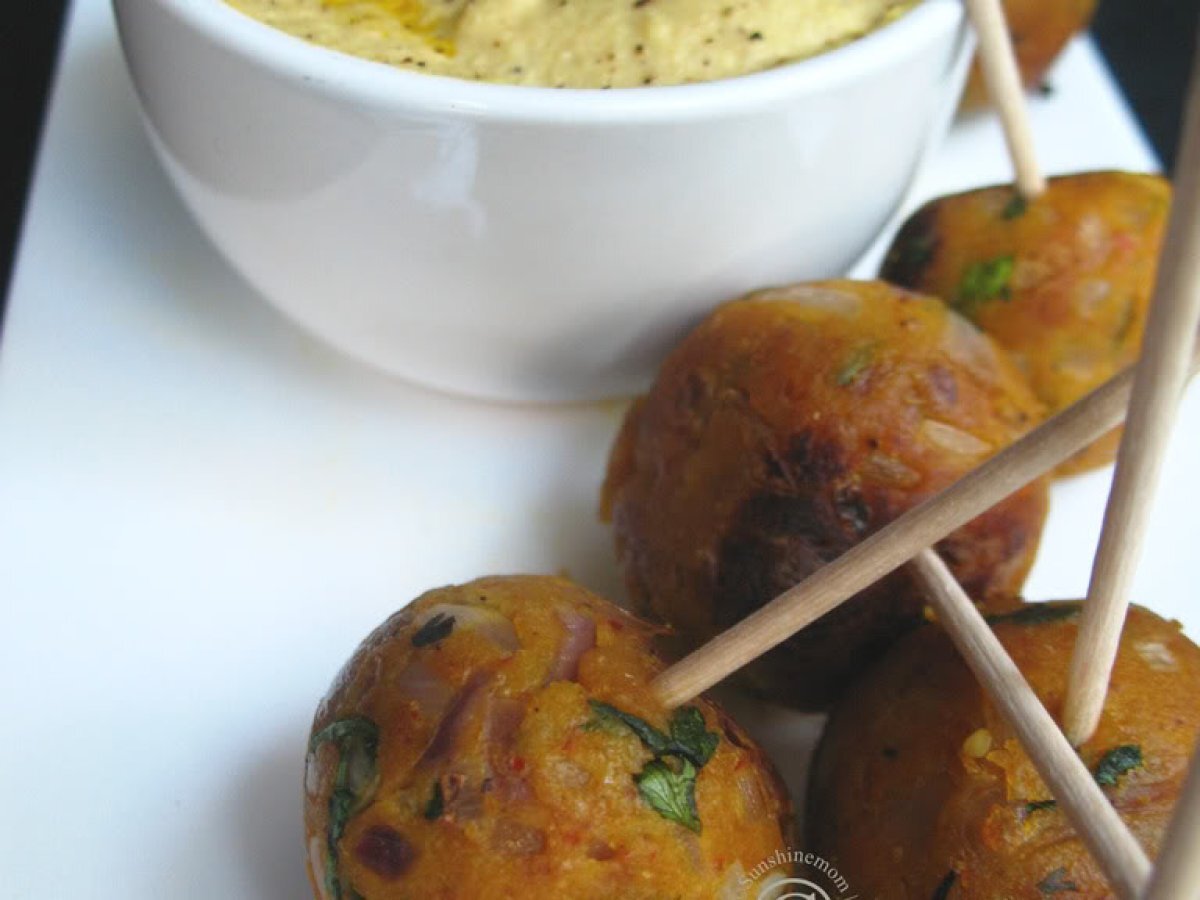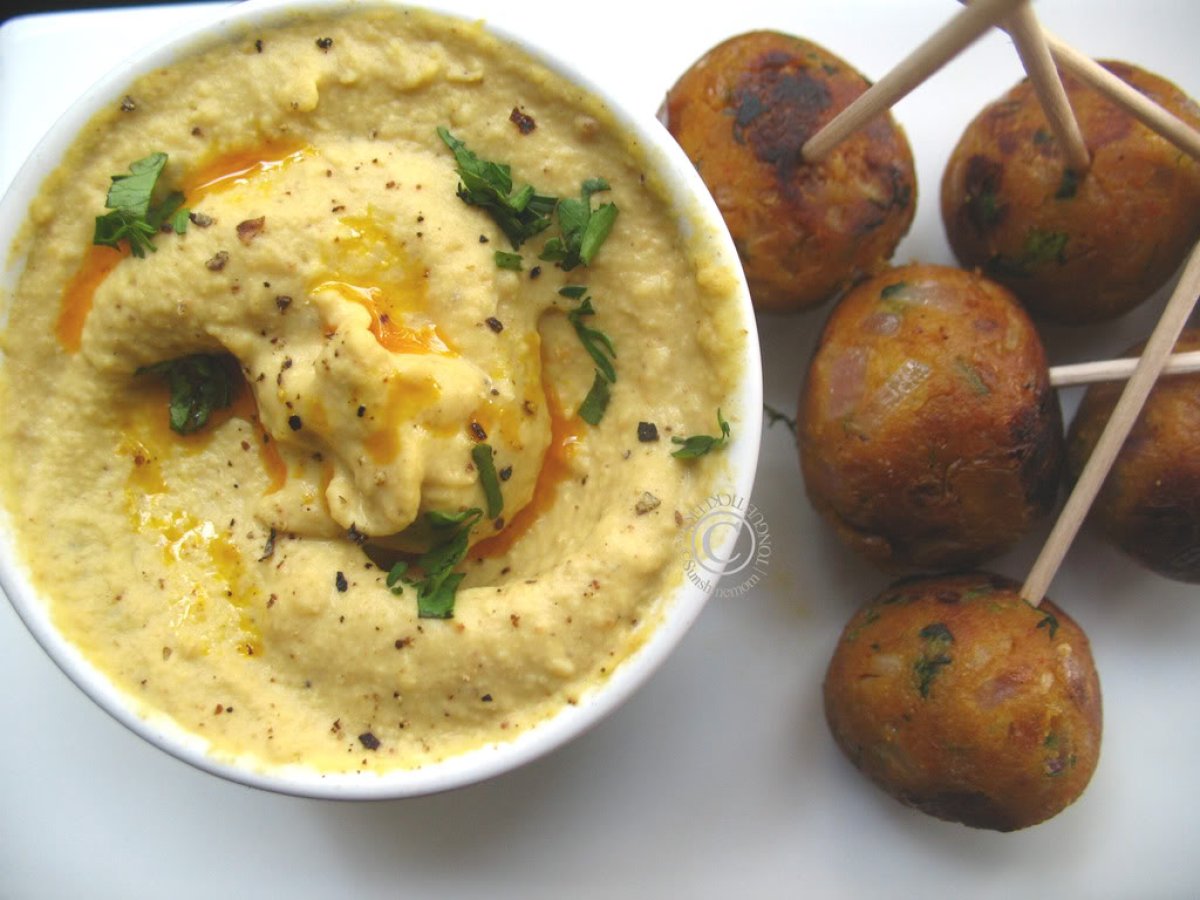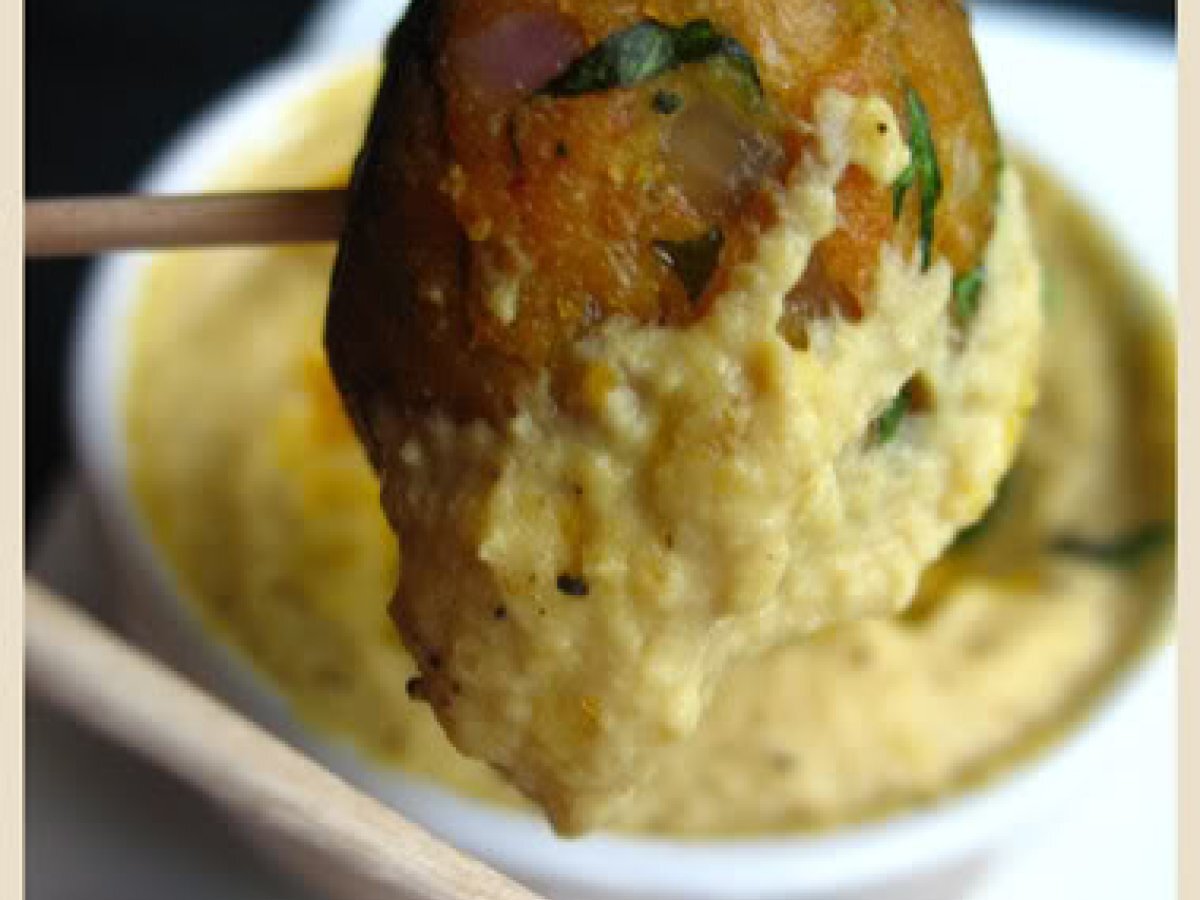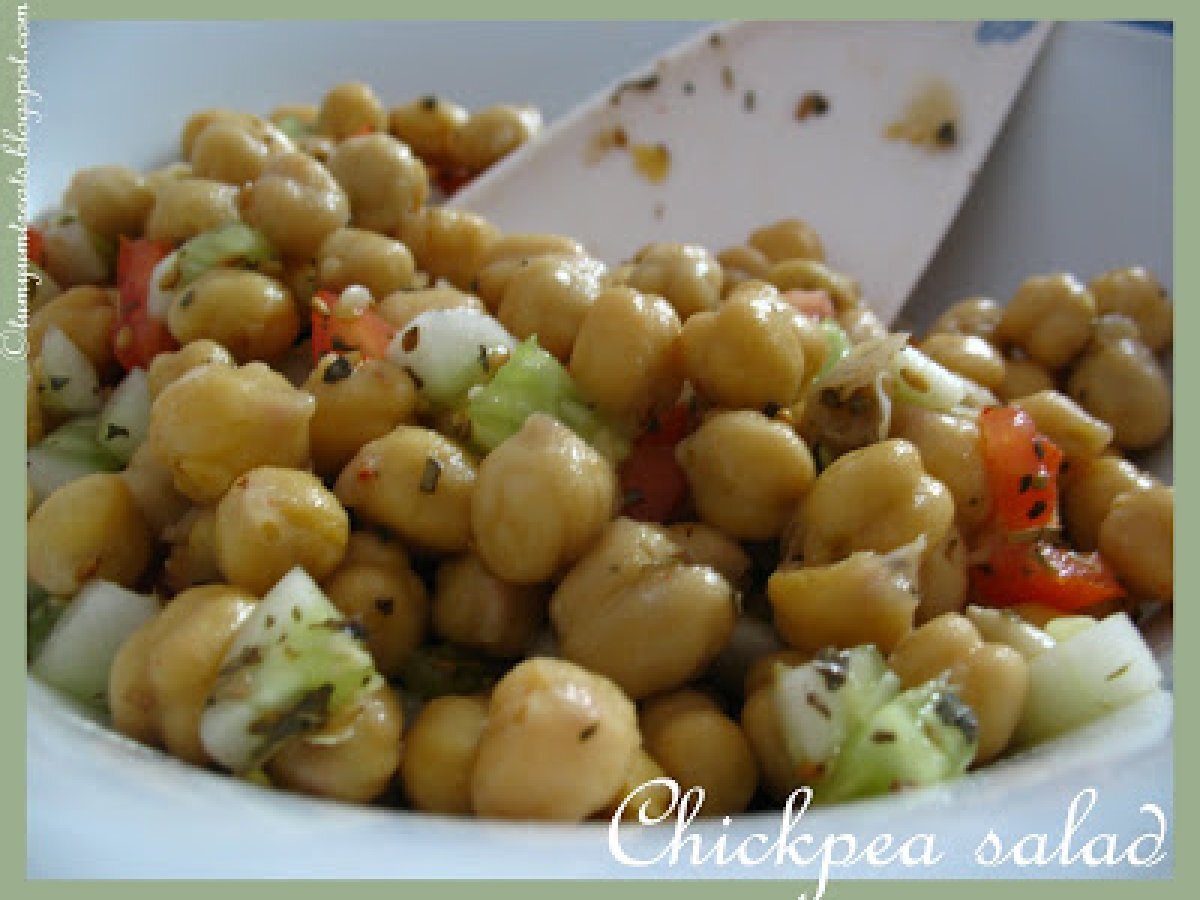 Questions:
Related recipes
Recipes