Pan fried gindara tic-tac-toe
Pan fried gindara tic-tac-toe
Try this simple and easy-to-prepare dish and savor how the rich natural flavor of the gindara blend with the taste of lemon in garlic and olive oil.
Preparation
Wet both sides of gindara slices with lemon juice, then sprinkle with garlic powder, salt and pepper. Let stand for 5 minutes.
Place half of the butter in a non-stick pan. Pan fry carrots, bell pepper, onions and tomato for 2 minutes. Add leeks, then set aside.
Sprinkle paprika on both sides of the fish. Using the remaining butter, pan fry the gindara in the same pan. Cook uncovered for 3 minutes until color becomes brown. Shake pan every now and then.
Turn fish slices over. Cook until fish meat becomes soft and skin becomes crispy, shaking pan in between.
Prepare the dressing: Mix together garlic, lemon rind, lemon juice, leeks, olive oil and salt.
Pour dressing over cooked fish garnished with tomatoes and onions on top with carrots and bell peppers in tic-tac-toe arrangement on the side. The photo presentation lacks one more carrot strip to complete the tic-tac-toe :)
Enjoy a hearty meal!
Photos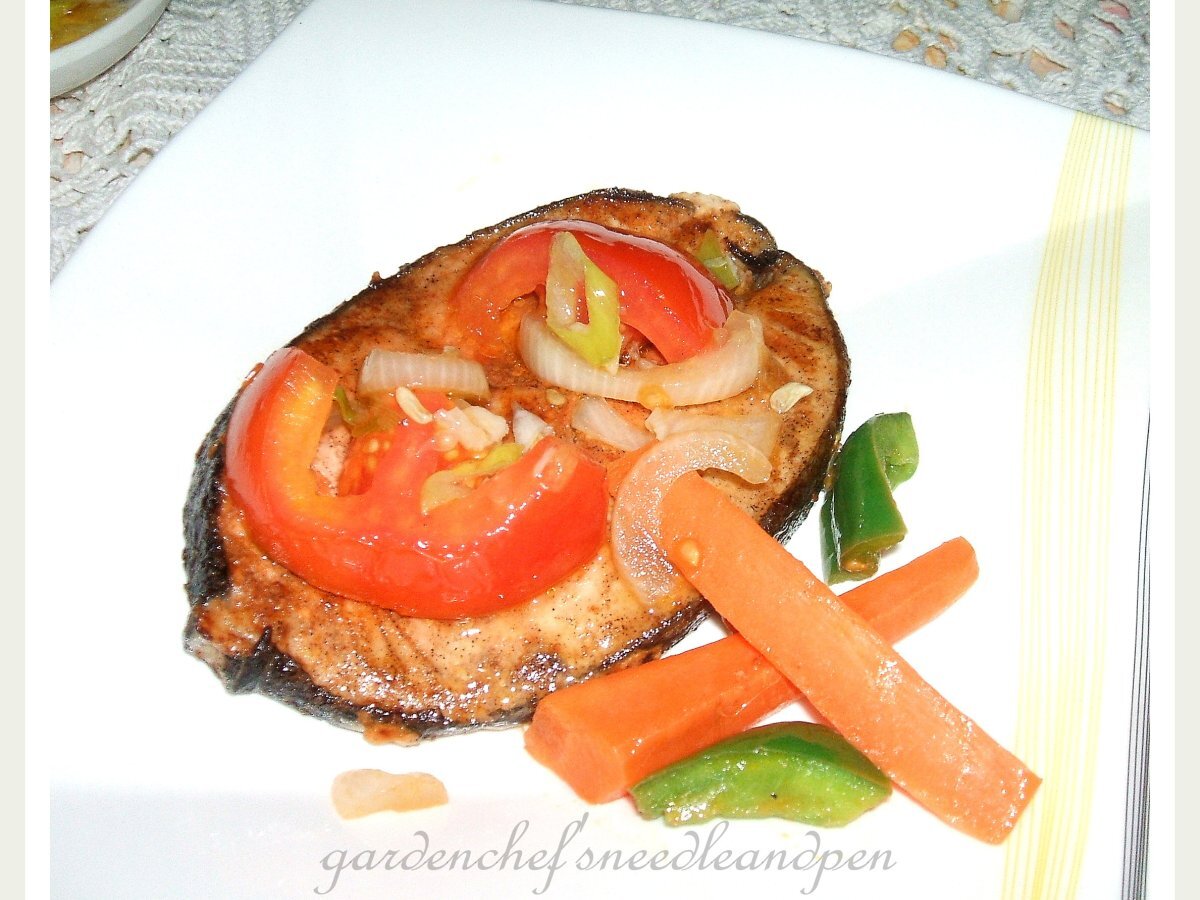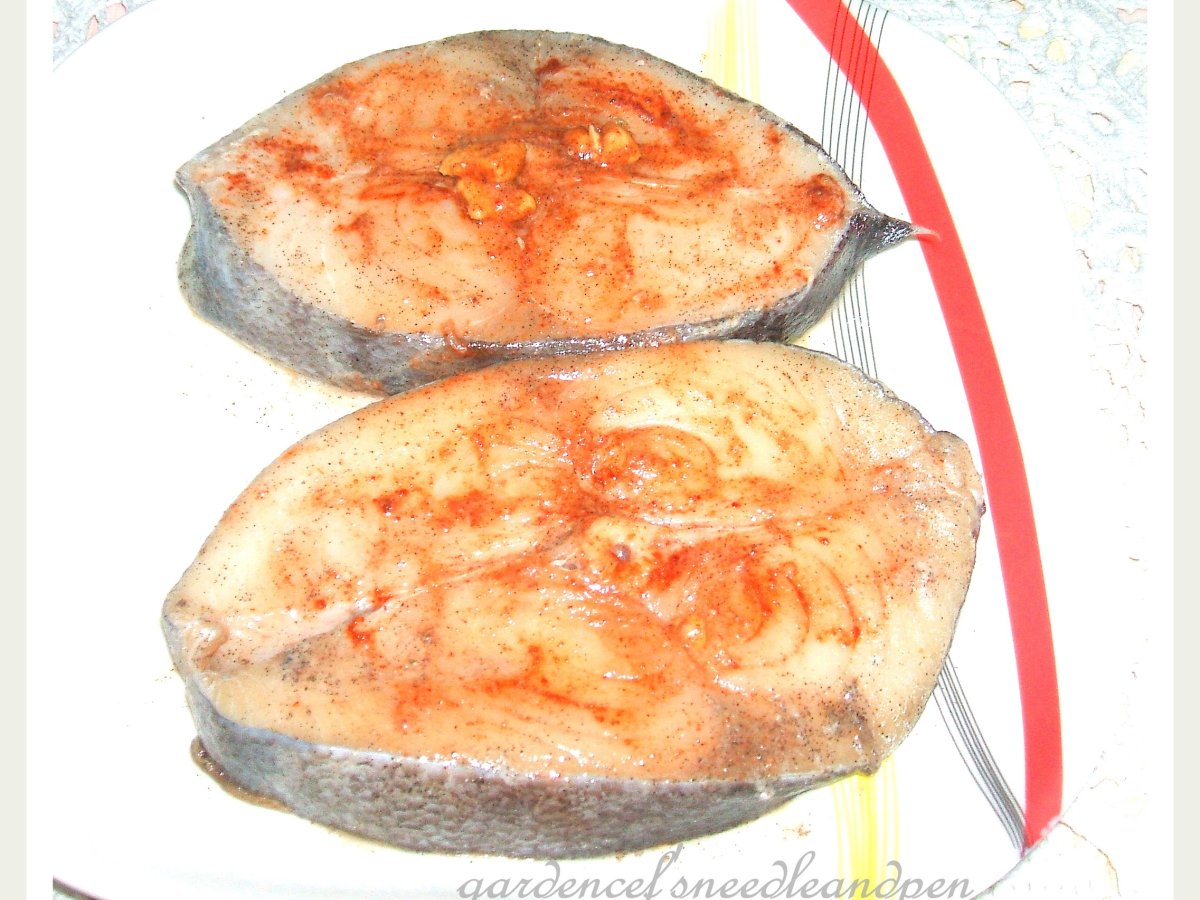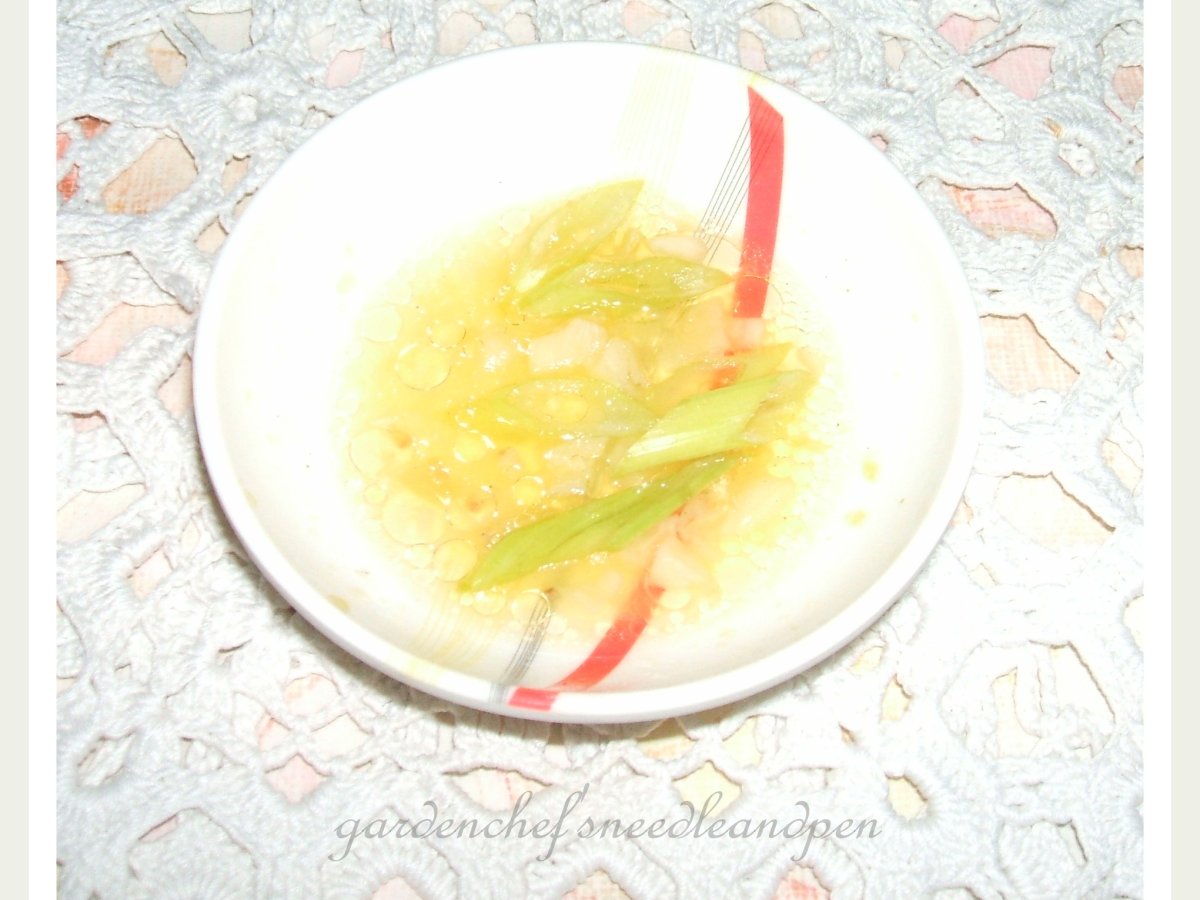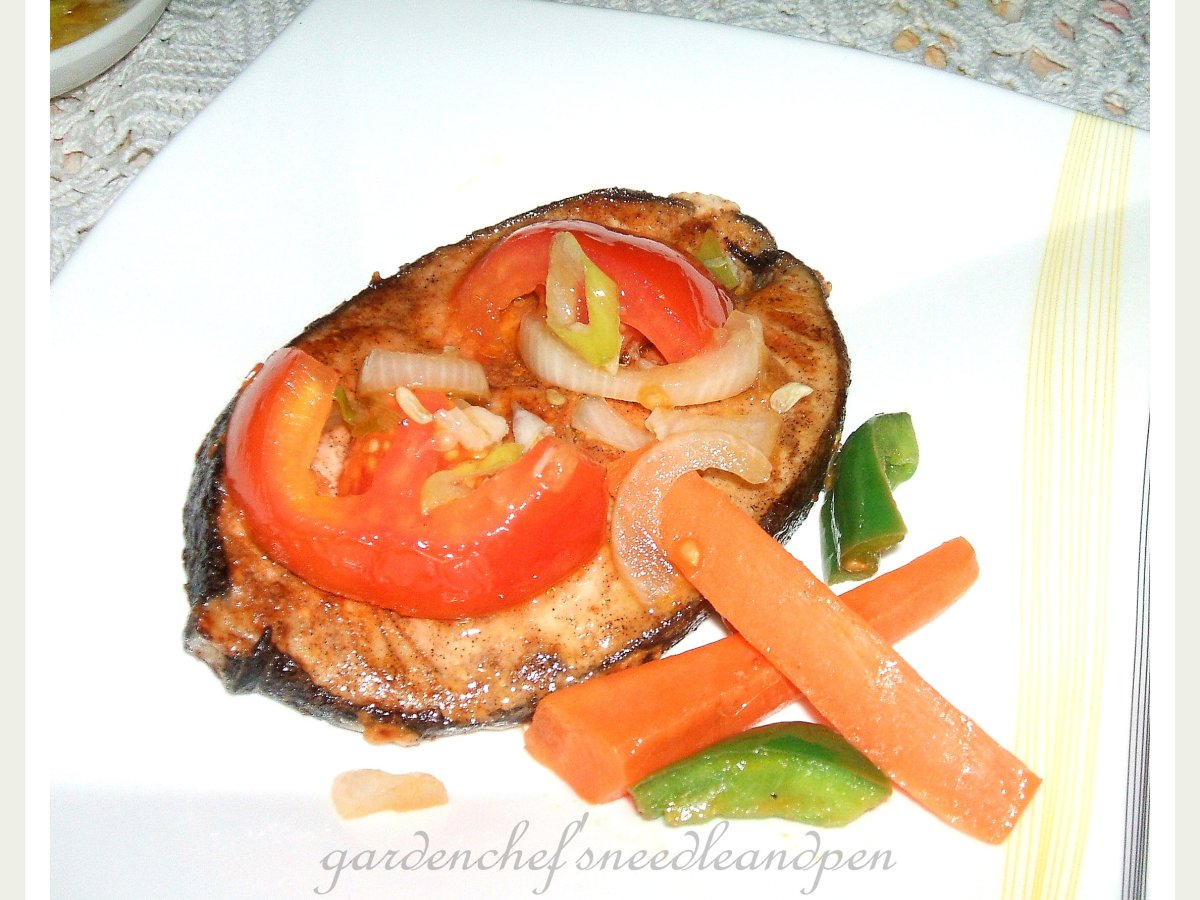 Questions:
You may like
Recipes