Smelt fish curry
Smelt fish curry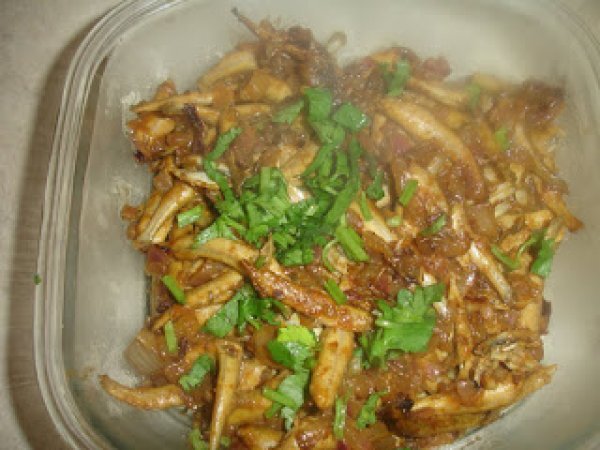 Ingredients
---
---
---
---
---
Oil-2 teaspoons
---
Curry leaves few
---
Jaggery -1/2 teaspoon
---
Turmeric little pinch
---
Coriander few to Garnish
Preparation
First we have to extract the thick pulp from the tamarind. We have to soak the tamarind in water for 10 minutes so that we can extract easily.
Take thick pulp from the tamarind and keep it aside. Place the pan and heat it when it gets heat add the oil and heat it.
Add the chopped onions and turmeric and mix well and fry until it changes to light brown.
To this add the curry leaves,chilli powder, salt, jaggery and tamarind pulp and make it boil.
When it starts boiling add the cleaned fish and make it cook. Dont mix it becuse it may get scatterd.
Cook until it gets together and thick. Do not cover with lid . When all the water gets evaporated switch off the heat and transfer to serving bowl.
Finally garnish with the chopped coriander. Serve hot with steamed rice.
Questions:
Related recipes
Recipes