Bagel buns
Bagel buns
Go straight to New York with these exquisite little buns!
Preparation
Put the flour in a bowl, and the salt on the side. Put the fresh yeast in, being careful it doesn't touch the salt that "kills" it. Add the oil, the sugar cane syrup and the water. Knead at medium speed for 10 minutes.

Put the dough to rise for 2 hours at room temperature. Apply some pressure on it to take the air out, and cut pieces of 4 ounces weight.

Form balls with these pieces, and make a hole in the middle. Spread it to form a bagel, it should be wide to allow the bagel to swell without closing the hole. Put the formed bagels on a tray with flour. Let them rest for 1 hour at room temperature.

The poaching bath :
Put the water, the salt and the sugar cane syrup in a large pot. Mix the starch with some water and pour it in the pot. Bring to a boil.

Then, gently put a bagel in the simmering water. Leave it 30 seconds, then flip it over and leave it 30 seconds more. Then, put it on a baking tray with wax paper on it.

Add seeds on top of each bagel if you want too, then bake them 20 minutes at 350°F (180°C).

There you are, your bagel buns are ready!
Observations:
The potato starch : you can replace it with corn starch
Sugar can syrup : you can replace it with brown sugar
Brush your bagels with an egg yolk it you want them golden.
Photos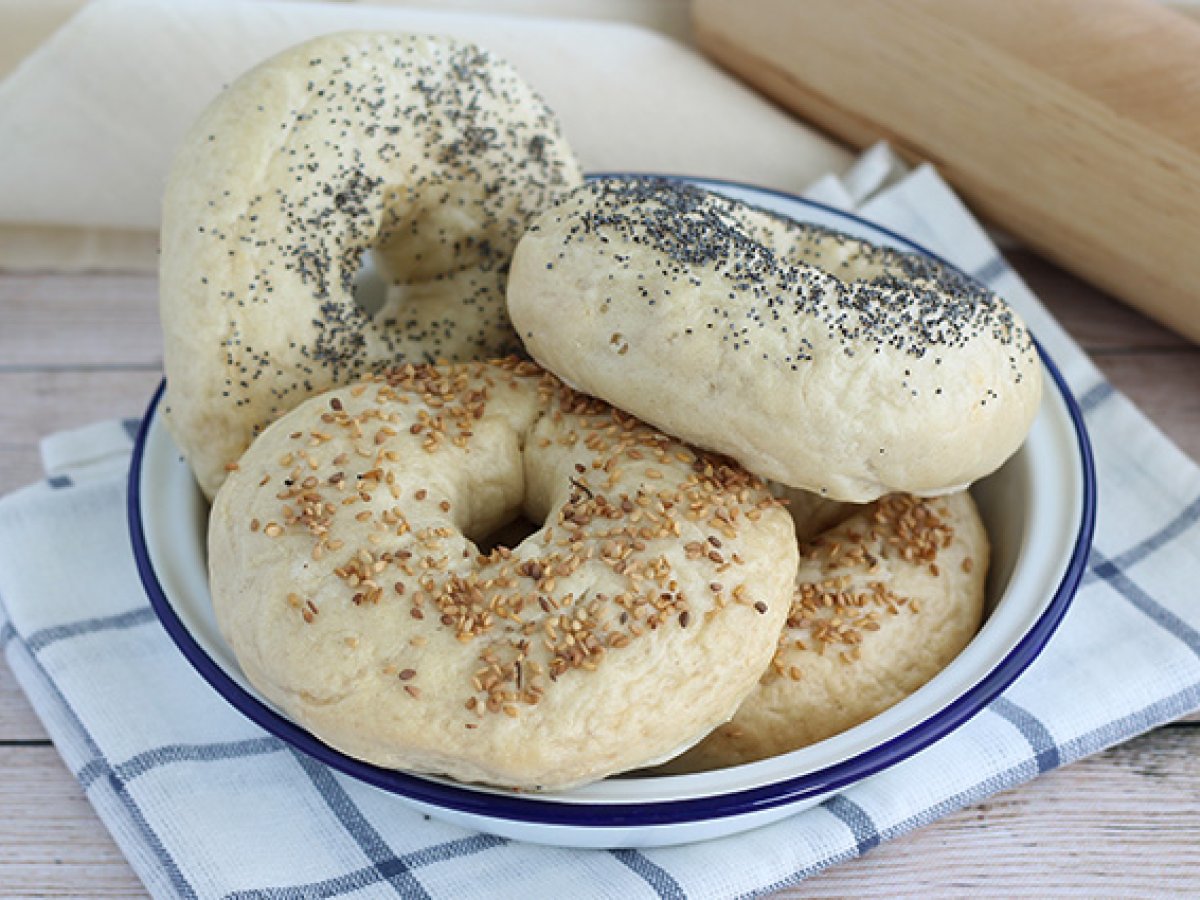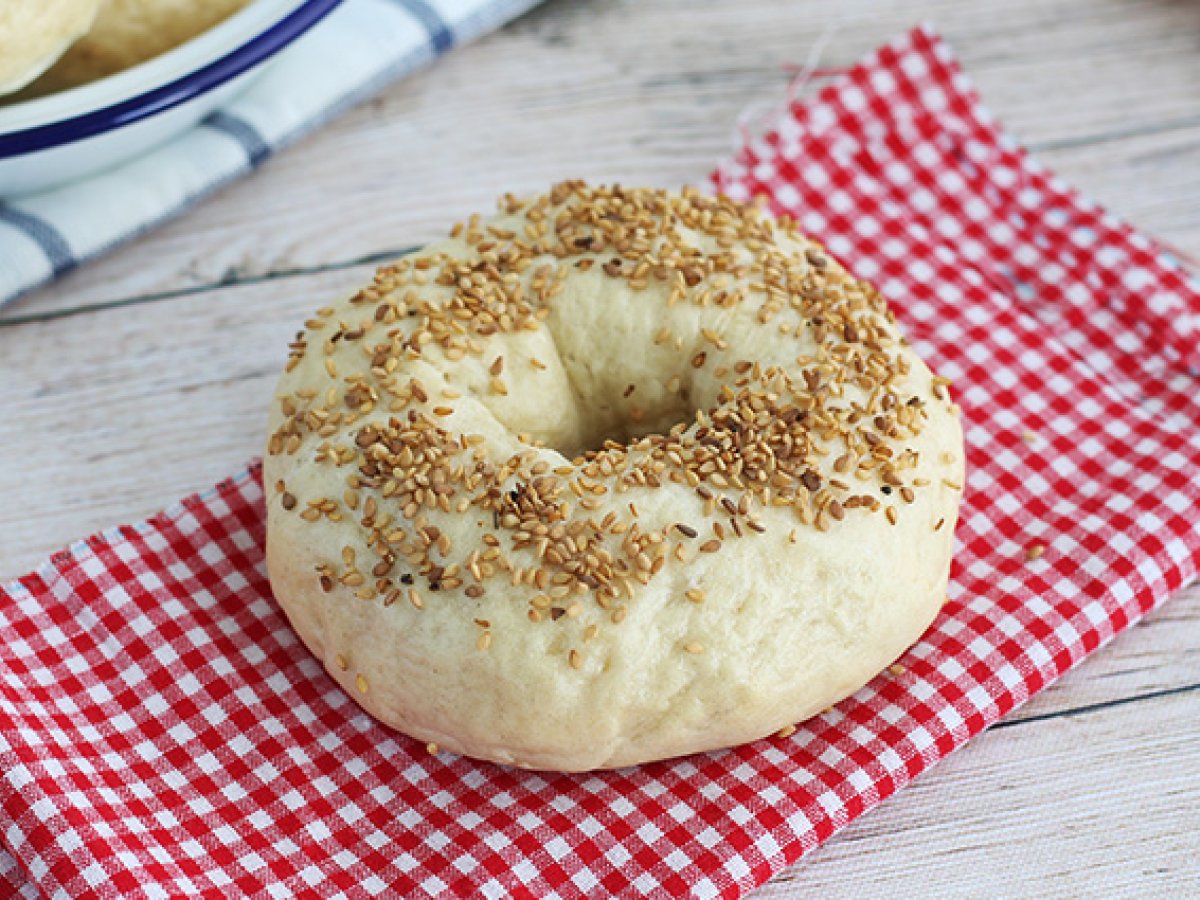 Questions:
Related recipes
Recipes