Black Bean Burgers & Sweet Potato Fries
Preparation
In a food processor, combine a bit more than half (or up to like 2/3) of the beans with the breadcrumbs, mayo, egg white, garlic, cayenne pepper, cumin, and oregano. Pulse until it forms a thick paste.
Take 4 or 5 slices of good whole wheat bread, remove the crusts, chop up and pulse in a food processor or blender until medium-ish crumbs form. Toss in a tbs of olive oil and spread evenly on a cookie sheet and cook at 180c/350 f, tossing occasionally, until light golden and crispy.
Mash the remaining beans with a fork or potato masher until they are in smallish chunks. Combine the paste, remaining beans, and chopped cilantro - mashing together with your hands until well combined. Form the mixture into patties.
To cook, heat a heavy frying pan with a splash of olive oil over medium high heat. Cook the patties on both sides until nice and brown and crispy. Reduce heat and let cook a few more minutes until heated through. You could also cook in the oven or on the grill.
Ate them on a whole wheat English Muffin.
Questions:
You may like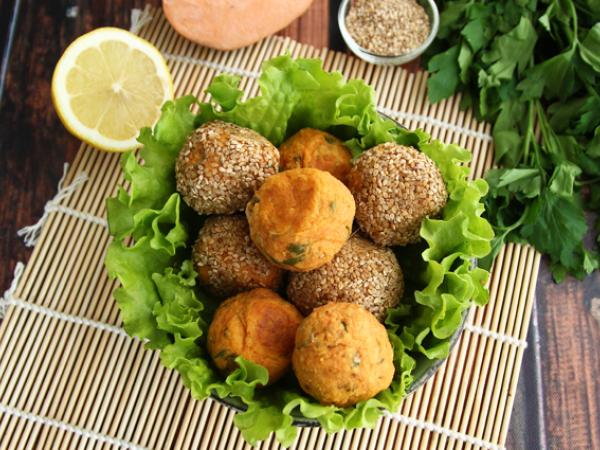 Recipes