Black-eyed pea and quinoa croquettes
Black-eyed pea and quinoa croquettes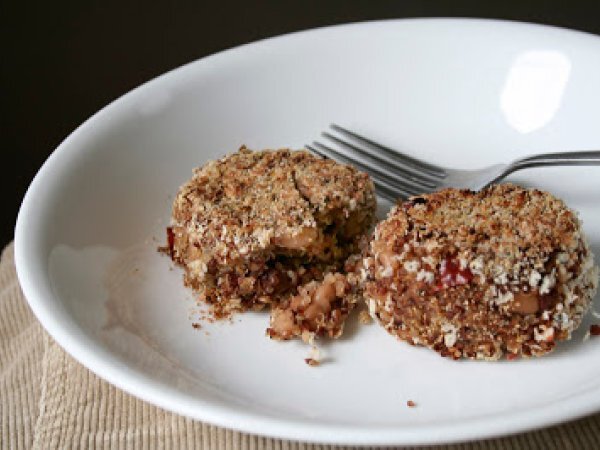 A recipe vegetarian, tasty and super easy to prepare.
Ingredients
1 1/2 cup of cooked black-eyed peas
---
1 generous tablespoon of
olive oil
(totally forgot to put this in... they still came out good!)
---
---
1 cup of cooked
quinoa
(I used the red kind this time)
---
1 red or green chili, finely chopped
---
1/2 teaspoon of dried
thyme
---
1/2 teaspoon of dried
basil
---
1 teaspoon of paprika
---
1/4 cup of bread crumbs
---
1/4 cup of cornmeal
---
pinch of sea salt
---
freshly cracked black pepper
---
1/2 teaspoon of grated lemon zest
Preparation
In a medium-large bowl, mash the black-eyed peas with a fork or potato masher.
Mix in the olive oil, tamari and hot chili. Add the quinoa to the bowl, along with the spices and herbs and stir until well combined.
Combine the ingredients for the coating in a small bowl.
Line a baking sheet with parchment paper or lightly grease the sheet.
Shape the bean and quinoa mixture into small patties, roll in the crumb mixture and transfer to the baking sheet.
Bake in a preheated 350 degree oven for 40 minutes. Turn them after 20 minutes have elapsed.
Questions:
Related recipes
Recipes