Blueberry mille feuille
Blueberry Mille Feuille
Preparation
Arrange onto a baking tray and sprinkle with lots of icing sugar and put them in the fridge to chill. After 30 minutes bake in the oven for 5 minutes then remove and dust again with icing sugar.
Bake for a further 5 minutes or until the pastry is a light golden brown. For the lemon cream.
Put cream into a large bowl (or the bowl of your mixer) with the icing sugar and the seeds of the vanilla pod.
Whip cream until it just starts to thicken and add the lemon zest and a squeeze of lemon juice and fold in. Place into piping bag with a 1cm smooth round nozzle.
To assemble. Put a little blob of the lemon cream on the plate on which you are serving the mille feuille and set the first pastry rectangle on top.
This will secure the mille feuille in place and stop it from sliding off the plate. Start by piping a row of 4 or 5 blobs of the cream down one side of the pastry and then the same up the other side.
If you don't have a piping bag you could just spread a nice thick layer of the cream over each piece of pastry.
Take some blueberries and pop one blueberry on each blob of cream. You should do two of these layers of pastry, cream and blueberries for each mille feuille dessert.
Next, take your second layer and pipe a nice big blob on the underside of the pastry, like so. Place this middle layer on top of the bottom layer, which should be already secured to your serving plate.
Now take a third piece of pastry, this time without any cream or blueberries on it, and pipe a generous amount onto the underside.
Place this on top of your middle layer. Dust with a light sprinkling of icing sugar and garnish with a few blueberries on the plate, and maybe a sprig of mint if you are feeling artistic.
Photos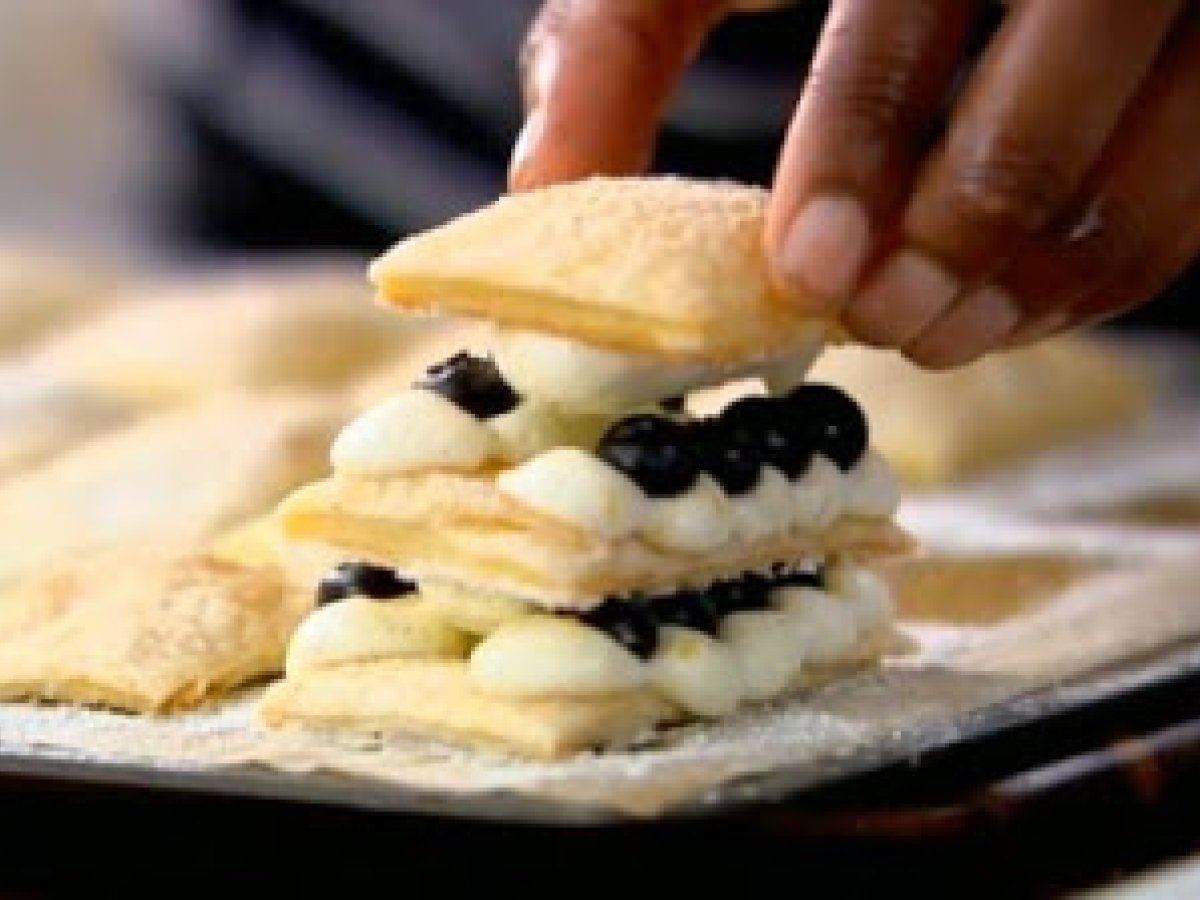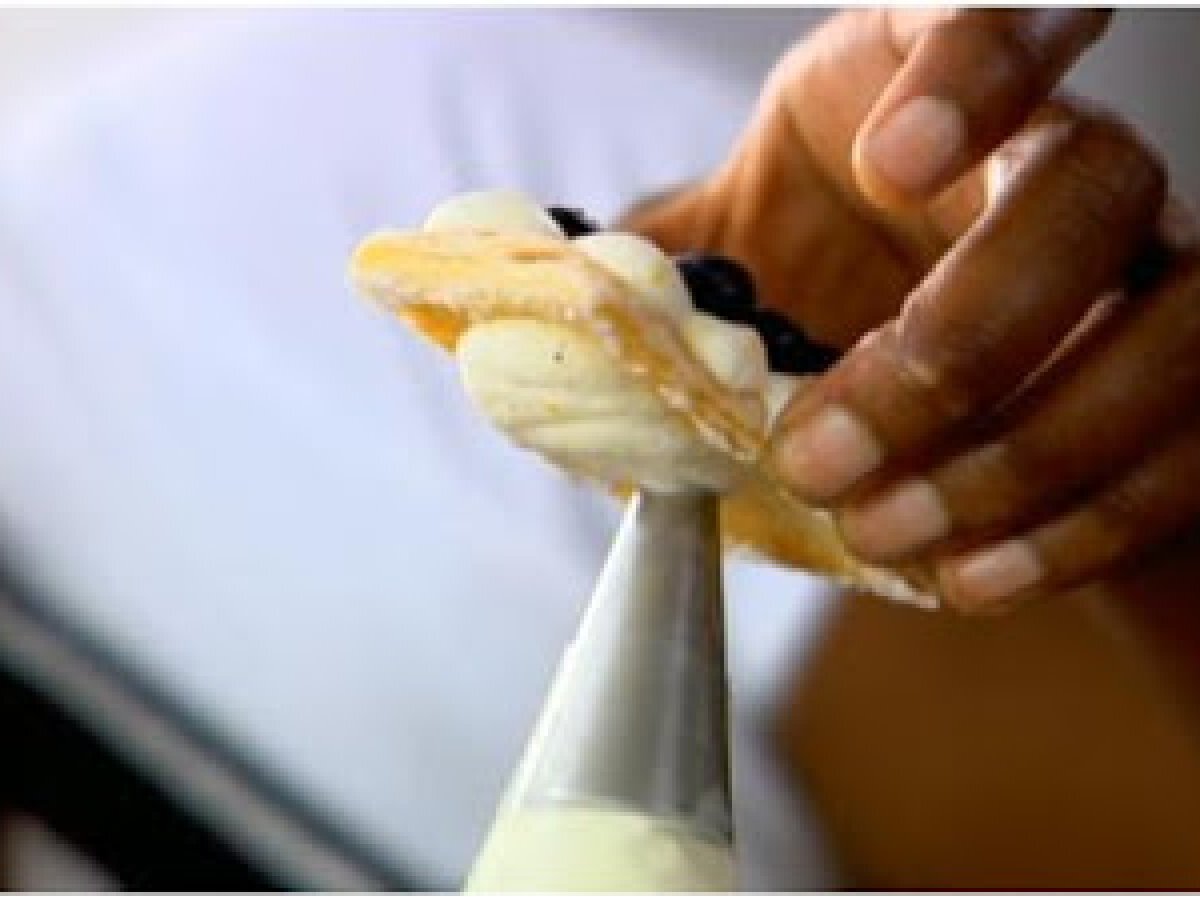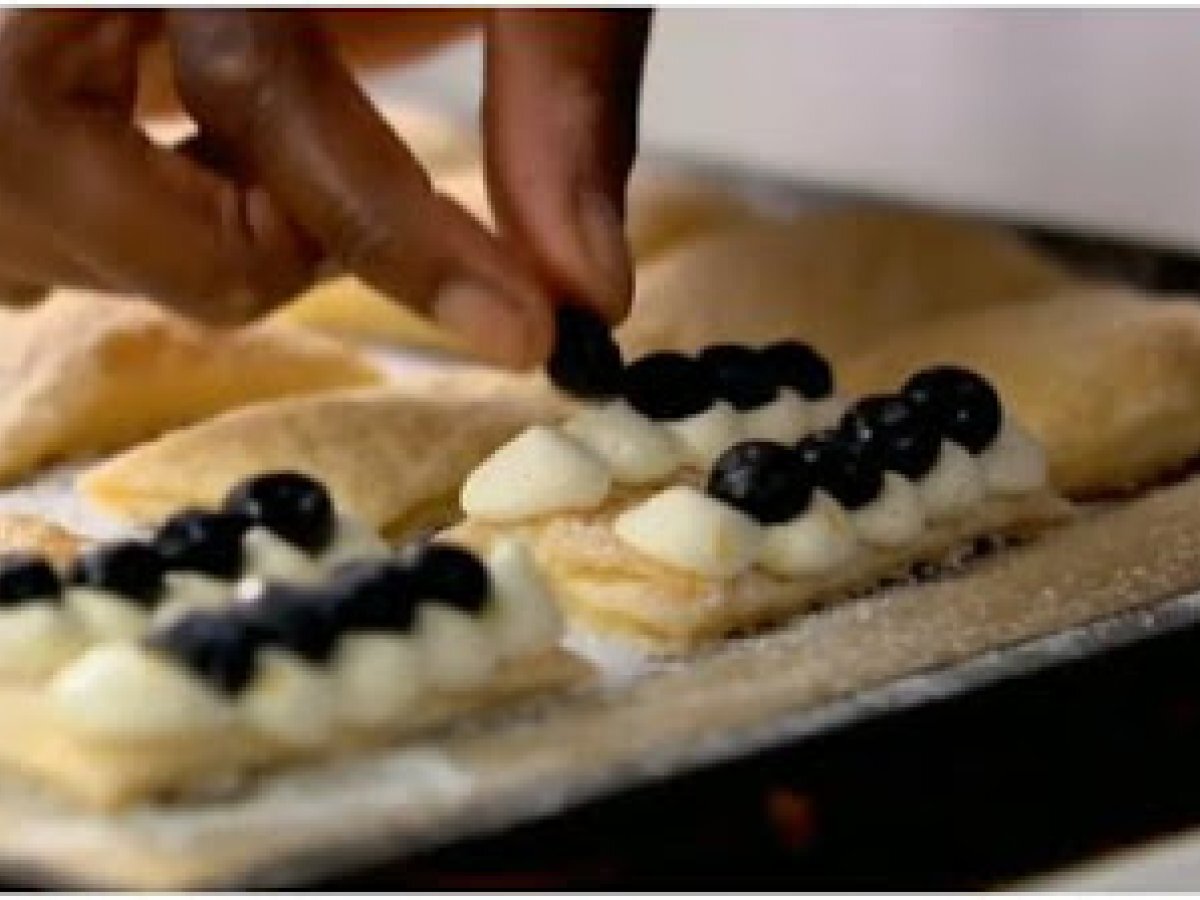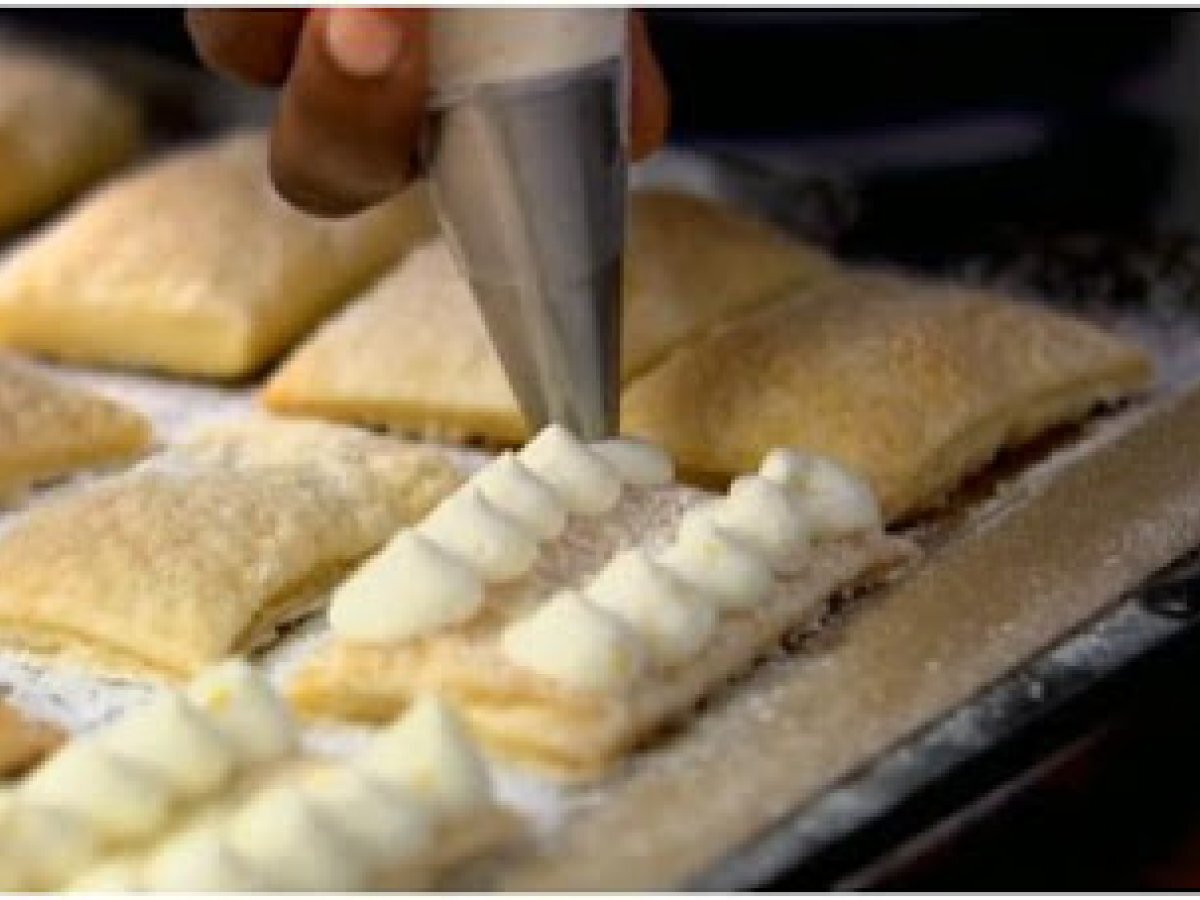 Questions:
You may like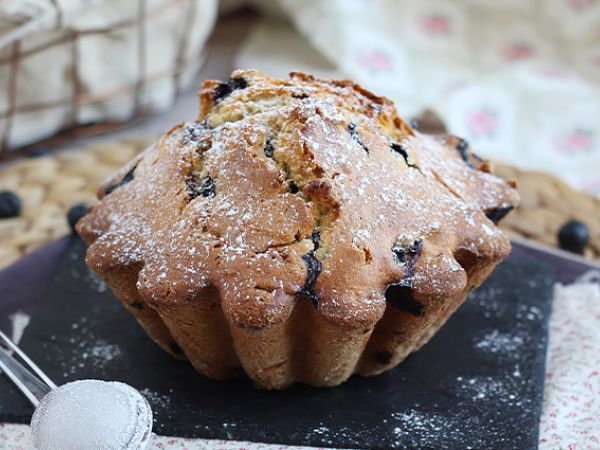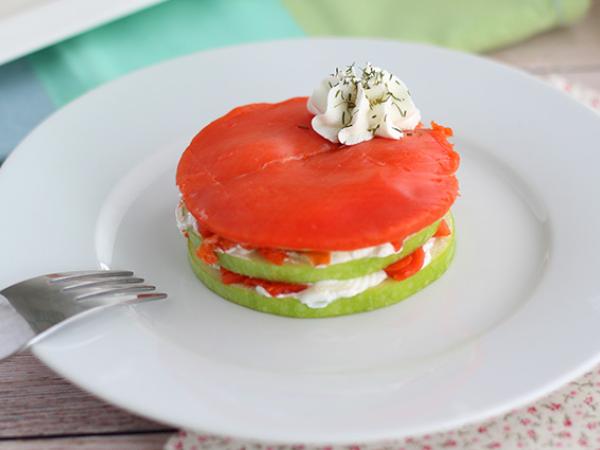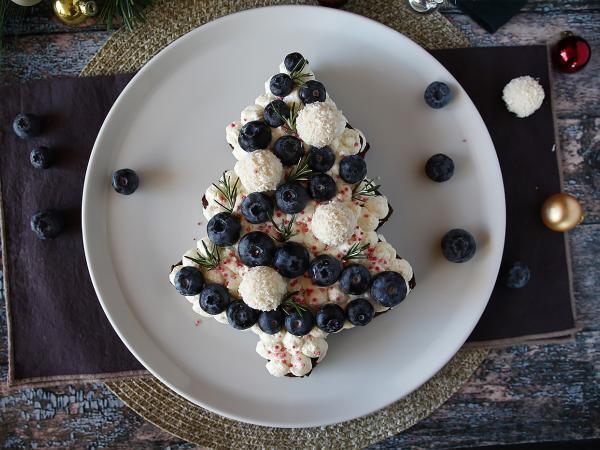 Recipes