Small Indulgences: bite-sized desserts
image via Show and Tell
Forget about ordering one dessert with four forks.
What's big in desserts right now is small. We're scooping itty bitty spoons into tiny tureens of tiramisu and downing shot glass shooters of passion fruit soufflé. Already precious cupcakes have morphed into the cake ball trend, and little pies are appearing atop lollipop sticks.
Restaurants are happy to accommodate the baby sweet tooth. They find that average checks are higher when small desserts are on the menu; customers that wouldn't typically indulge are lured by the novelty and smaller commitment of the miniatures, and while they're at it, they'll order a coffee, a tea, maybe an after-dinner drink.
We are more adventurous with tiny desserts. We want a big taste in the small package and are willing to experiment with unfamiliar ingredients and preparations. The stakes are low? we're committing to just a few bites at a lower price point than for standard desserts.
O.K., but just a sliver.
A tiny dessert can be perceived as a guilt-free indulgence. Whatever the caloric reality of a flight of custards or tiny nut tarts, we think of the minis as a lo-cal, portion-controlled treat? kind of like those 100-calorie pre-packed snack bags of chips and crackers. Is it technically even dessert? It almost doesn't count.
For the true fan of bitty foods, you can get an eyeful at
EpiCute
, which calls itself the 'cute food blog.'
It's still baking little cakes with just a light bulb. Revisit the original mini dessert trend: 
Hasbro's Easy Bake Oven
.
Are you portion savvy? Gigabiting explores portion trends in
Mini-Size Me
.
.
You may like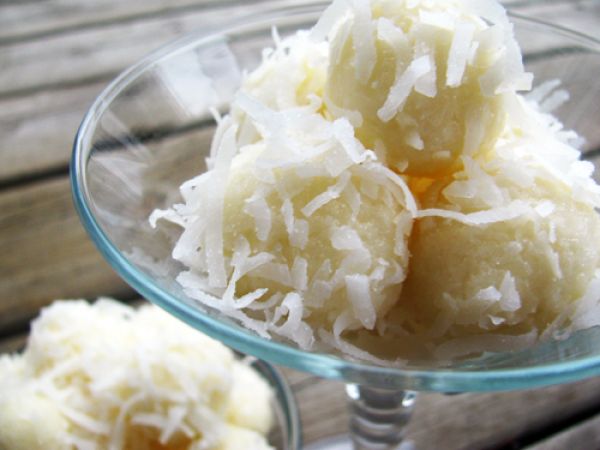 Recipes
Related articles