Fruit & nut cookies
Fruit & nut cookies
Preparation
Add honey, sherry, salt & lemon juice to dried fruit and nuts; cover with plastic wrap and allow to sit overnight at room temperature.
Cream butter along with both sugars, ground cloves with hand mixer on medium speed, for about 3 minutes.
Add egg and mix until incorporated. Slowly add the flour and ¼ tsp salt and mix until just combined; do not overmix.
Add the fruits and nuts, along with any liquid in the bowl.
Divide the dough in half and place each half on a parchment paper. This dough is very easy to work with and the recipe makes about 5-dozen cookies, so if you want to divide it into more than 2 logs for future use, go ahead and make 4 smaller logs. Roll each log in the parchment and refrigerate for 2 hours. Place all the logs that are not being used right away in a Ziploc bag and stow in the freezer.
Preheat the oven to 350°F. Cut the log into ½? thick slices. Place them on a ungreased cookie pa ½? apart. Bake for 15-20 minutes or until lightly golden. My cookies were ready in 16-17 minutes, but the bottoms were slightly browned, so keep checking after 15 minutes.
Photos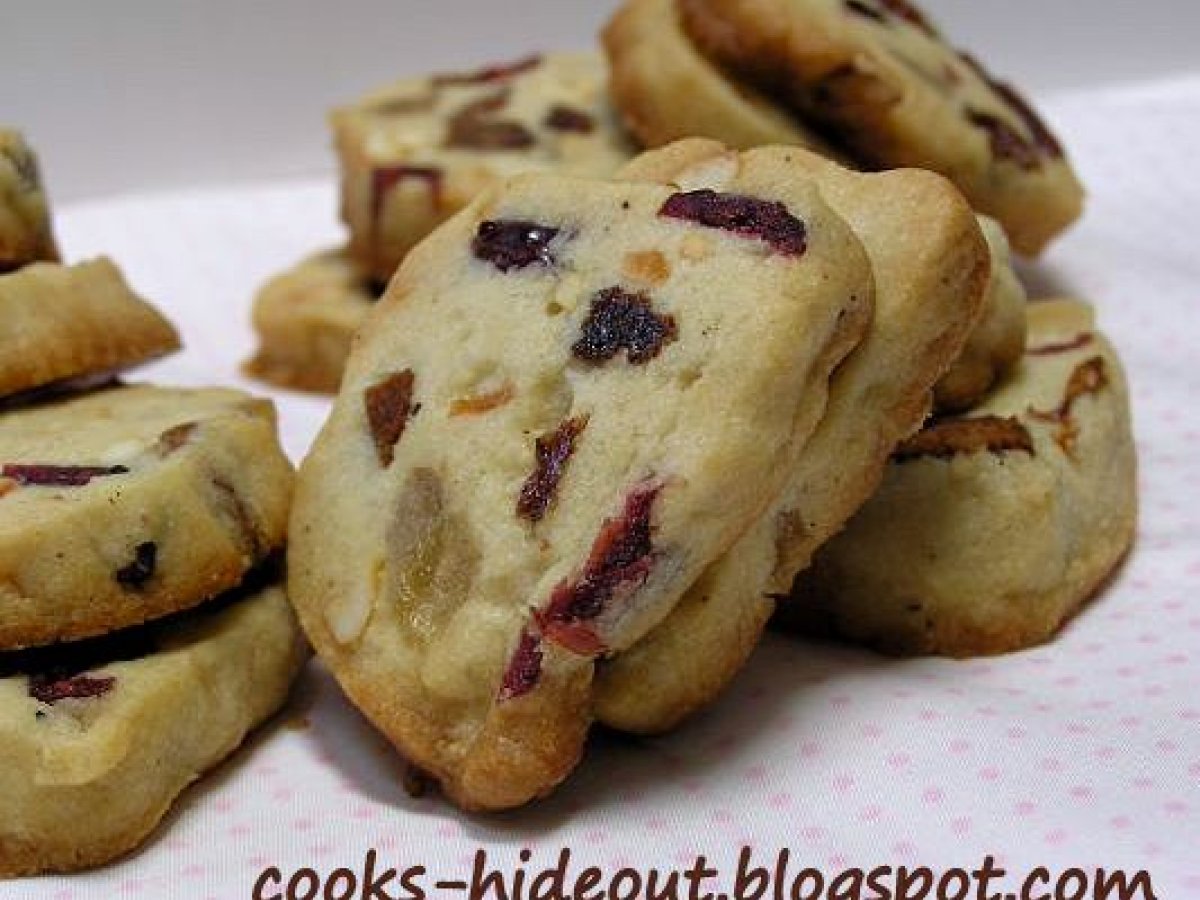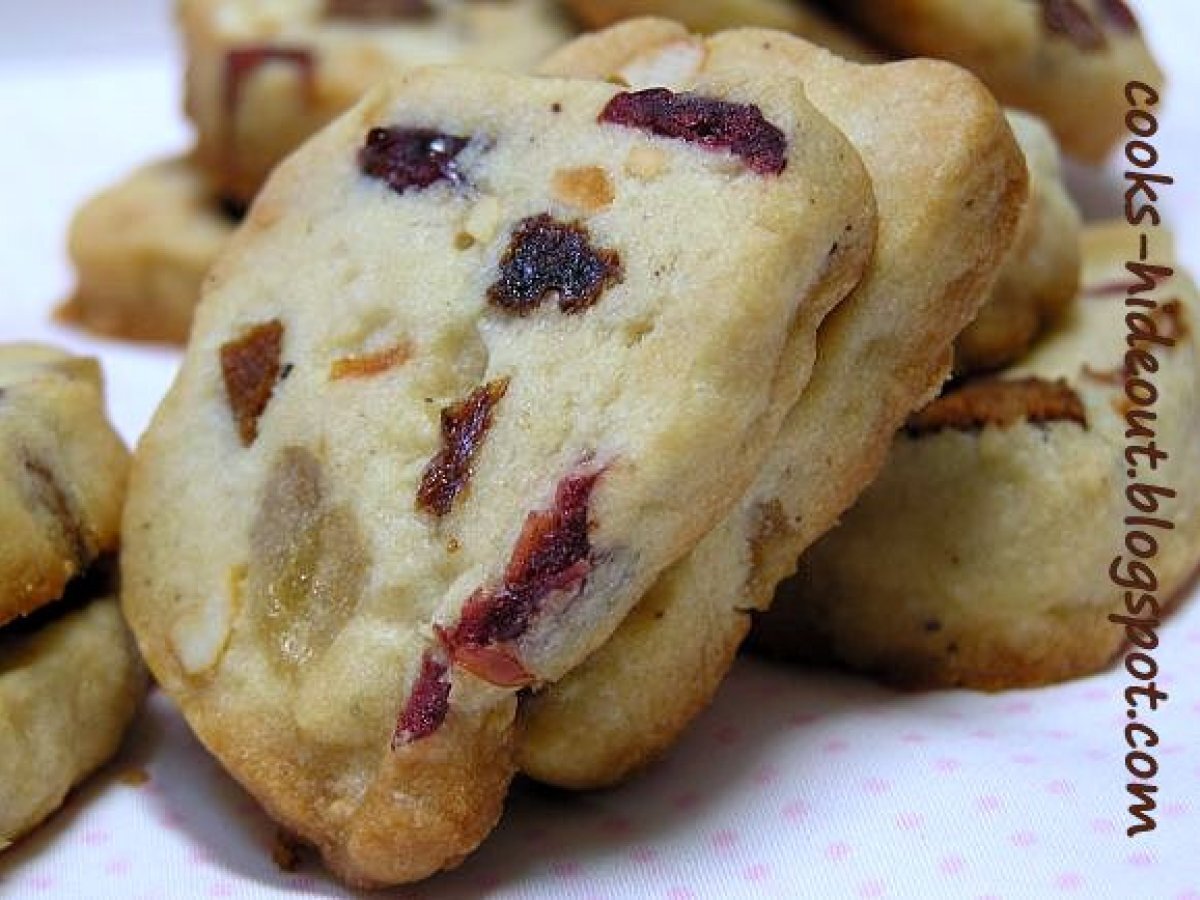 Questions:
Related recipes
Recipes