Loh mai kai (chicken in glutinous rice)
Preparation
Soak the glutinous rice overnight. Rinse and drain well. Soak the mushroom for about 20 minutes and then cut in half.
Cut the chicken into bite-size pieces. Season with 1/2 Tbsp sesame oil and 1 teaspoon sugar.
Slice the roast pork into 1 cm cubes and season with 1/2 teaspoon soy sauce, 1/2 teaspoon thick soy sauce, 1 tablespoon oyster sauce, 1 teaspoon sesame oil, the remaining sugar and pepper.
Slice the sausages thinly, lightly fry for about 2 minutes and set aside. Heat 2 tablespoons oil and fry chicken until cook and all the gravy absorbed. Remove and set aside.
Heat another 2 tablesponos oil, add in roast pork and stir fry for about a minute. Add mushrooms and 1/4 cup water cover and simmer for 10 minutes. Blend cornflour with 1/4 cup of water and thicken the gray. Set aside.
Mix the glutinous rice with 3 tablespoon oil, 1 tablespoon soy sauce, 1/2 tablespoon sugar and 1/2 teaspoon salt. Divide chicken, roast pork, sausages and mushrooms into 10 equal portions. Place each portion in a bowl.
Divide the rice into 10 portions also and cover the ingredients of each bowl with 1 portion of rice. The bowls should only be half full. Steam the bowls of rice in a steamer for 30 minutes or until the rice is well cooked. Turn each bowl of rice onto a serving plate and serve garnished with chopped coriander leaves.
Photos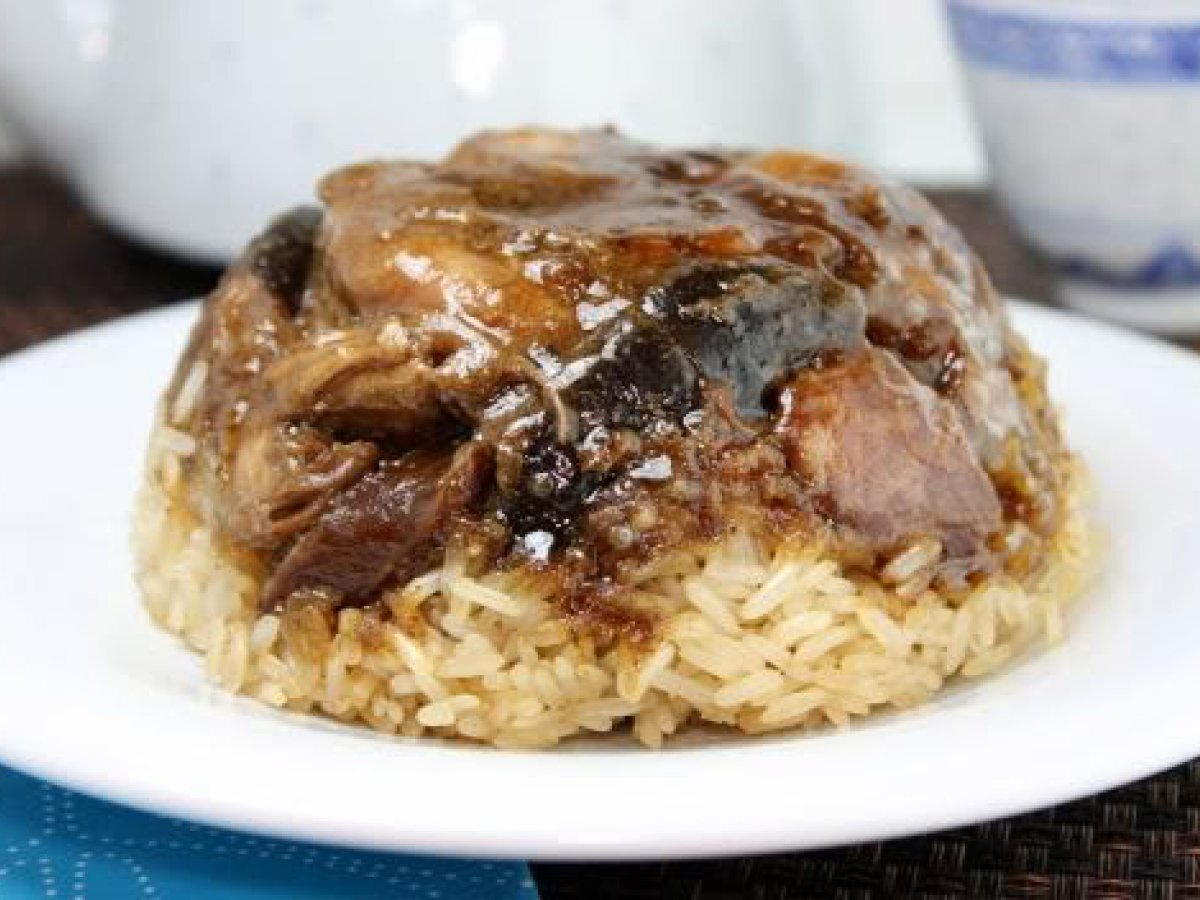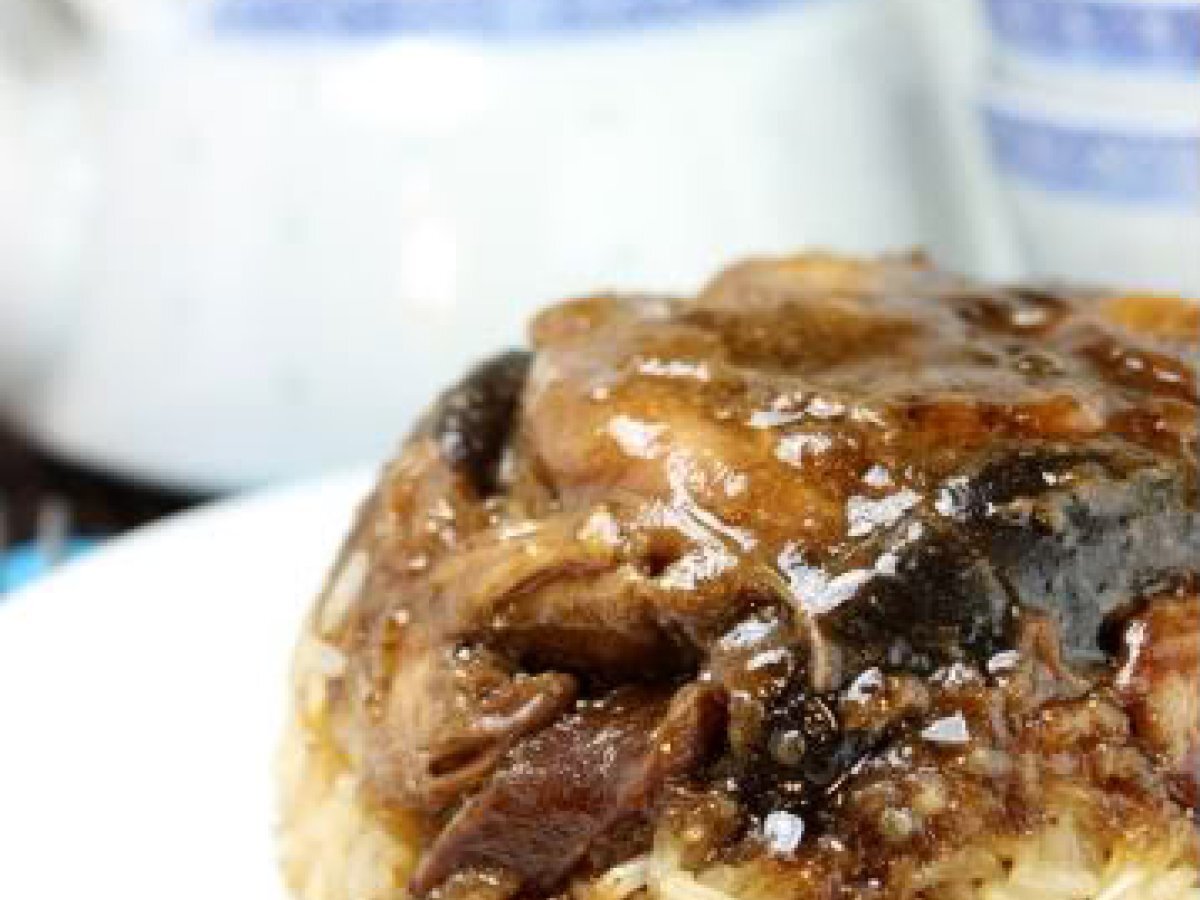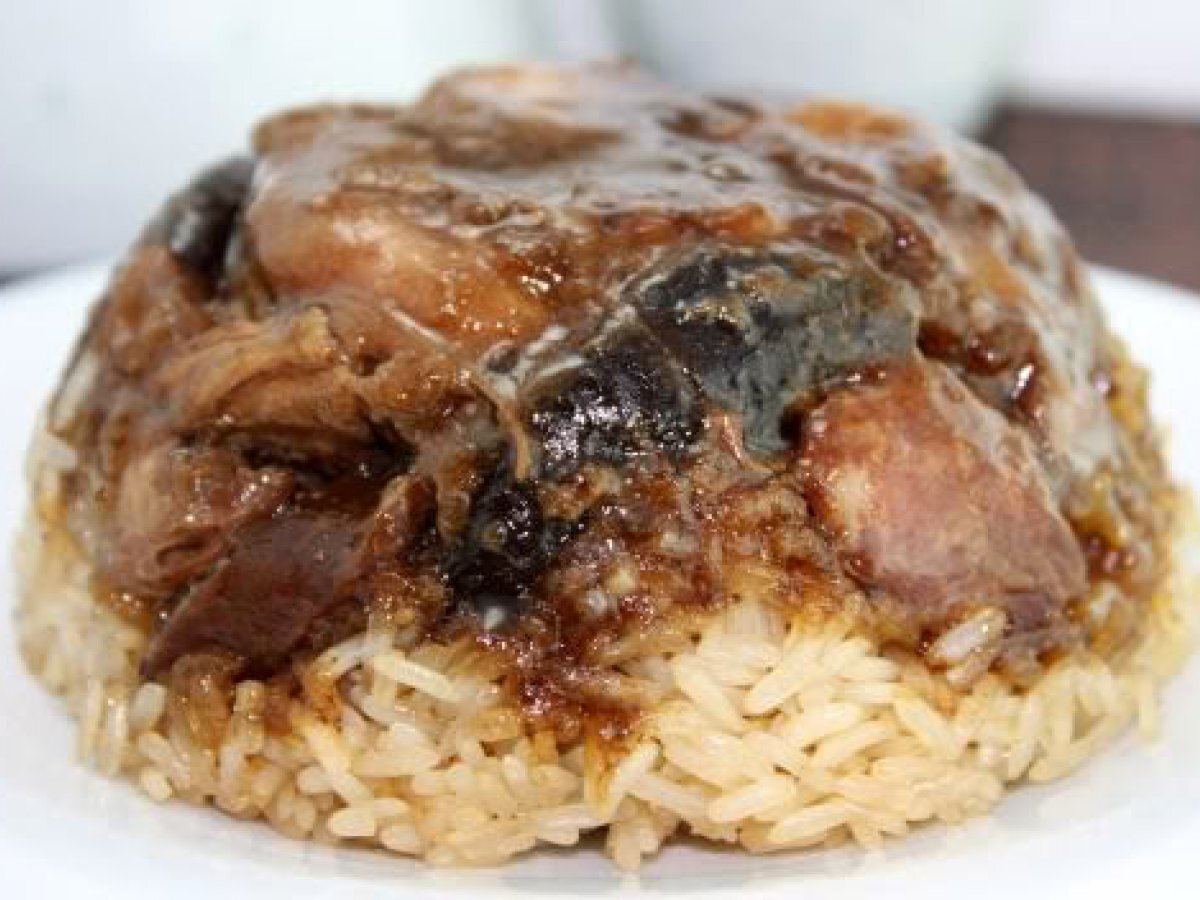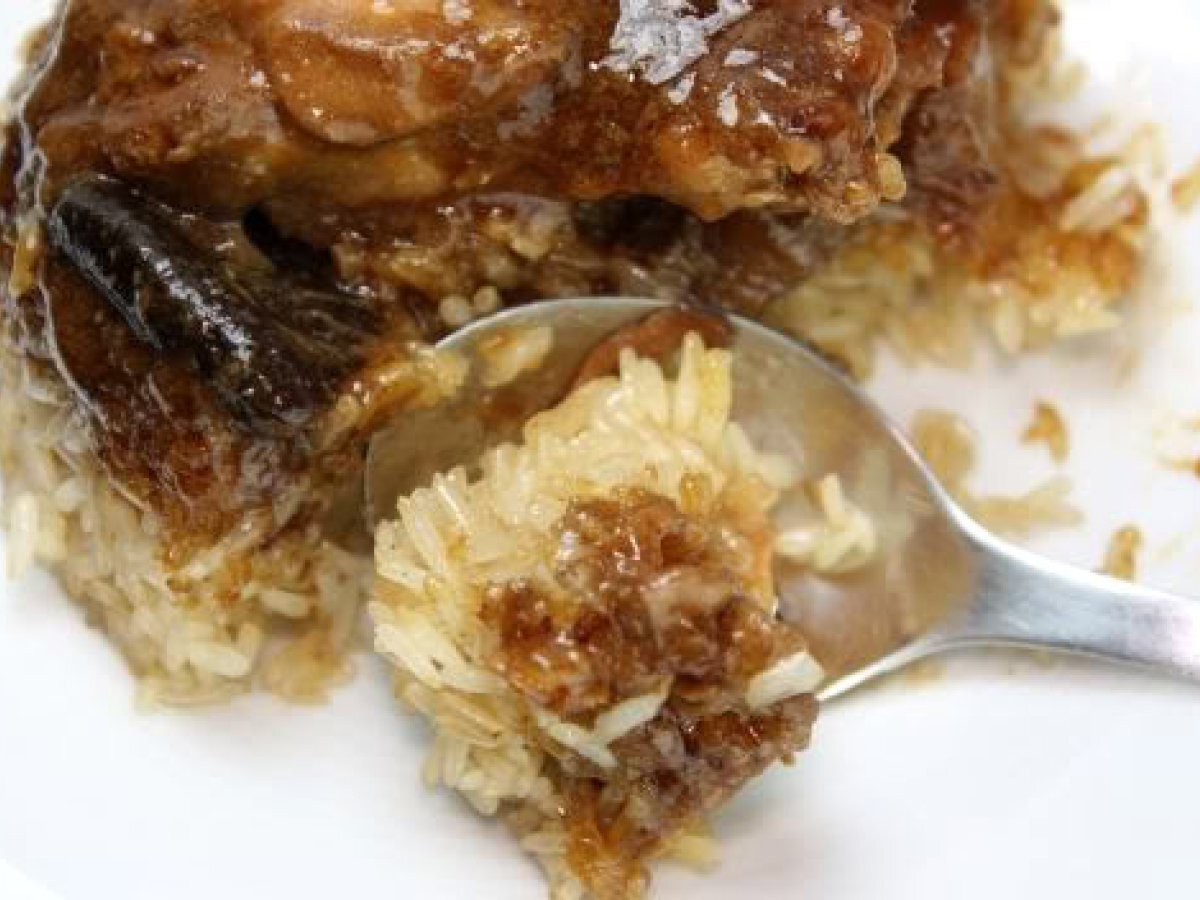 Questions:
Related recipes
Recipes