Chicken Rendang Padang & Tumeric Glutinous Rice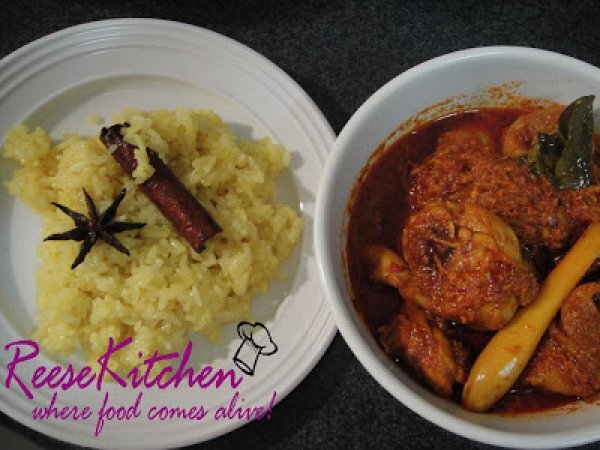 Preparation
Mix all ingredients together and soak with water for at least 6 hours and drained.
Mix coconut milk with sugar and salt. Stirfry Garlic, cinnamon sticks, star anise and cloves till fragnant then add in rice and mix well.
Pour in coconut milk mixture and transfer into a 9" round pan and steam for 25-30 minutes until cooked.
Season chicken with tumeric and salt. Fry grated coconut until slightly brown and keep aside. Fry blended ingredients until well cooked, add in leaves, lemon grass and chicken. Stir and mix well.
Add in coconut milk and grated coconut. Mix well and cover with lid to simmer at low-heat until meat tender and gravy is thick. Add salt and sugar to taste.
Questions:
You may like
Recipes