Olympics Sliders - Video recipe !
Olympics Sliders - Video recipe !
Let's celebrate the Olympics with those cute sliders, each one wearing its country colors ! From the dough to the filling, let us take you through this fun recipe !
Preparation
In a bowl, put the yeast and add some warm water. Leave for 30 seconds.

Add the milk, the flour, the salt, the sugar and the oil, and knead.

When the dough is made, leave to rest for 2 hours.

Once the dough has swollen, roll it out on 0.4 inches thick (1 cm). Cut circles in it with a cookie cutter. Put them on a baking tray, and leave to swell for 45 minutes.

Mix the egg yolk with a little bit of milk, and bruch it on every bun. Then sprinkle with sesame or poppy seeds.

Bake 10 minutes at 410°F (210°C). Your buns are ready ! Here are some ideas to fill them.

The French :
Ham, cheese and lamb's lettuce.

The Spanish :
Tomato, chorizo and cheese.

The Italian :
Tomato, mozzarella and basil.

The Swedish :
Fine herbs cheese, salmon and lamb's lettuce.

The Mexican :
Tomato, avocado and onion.
Photos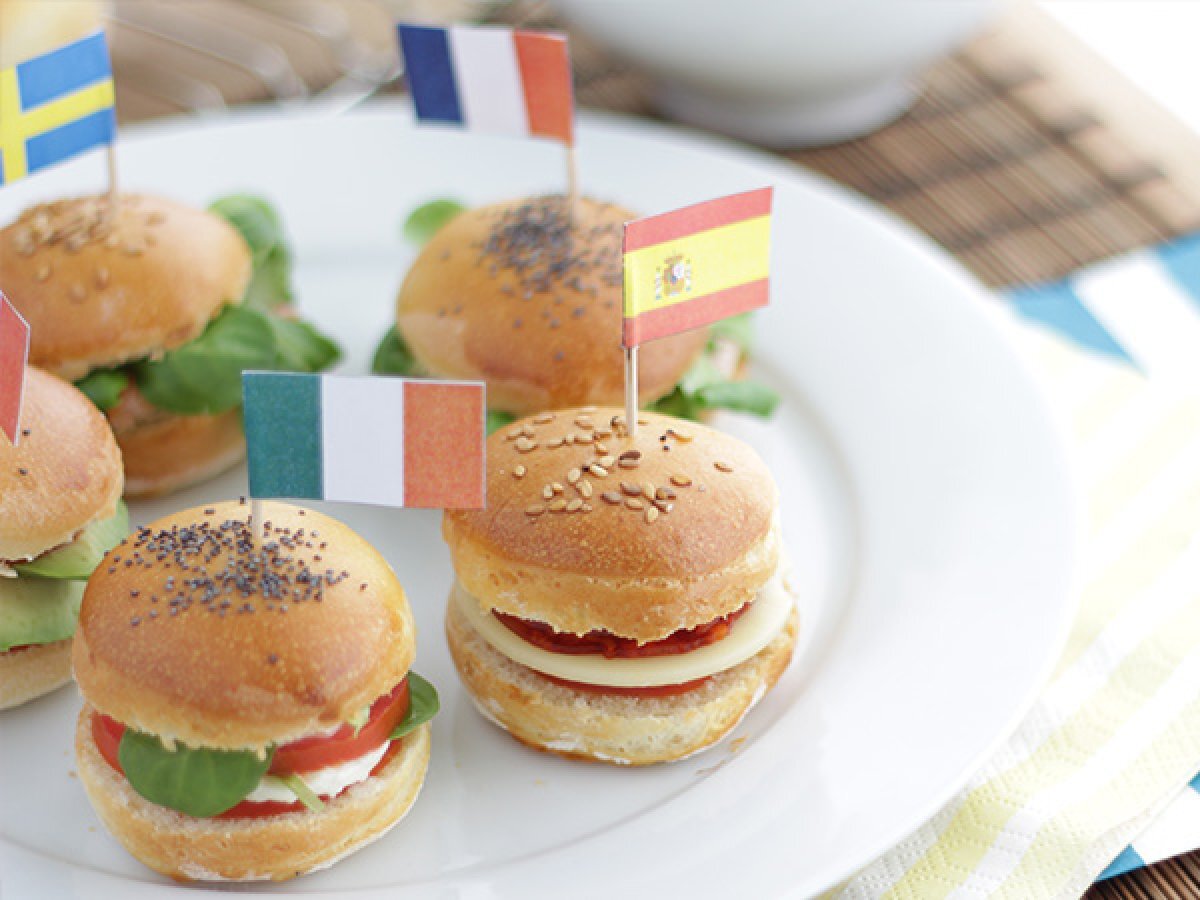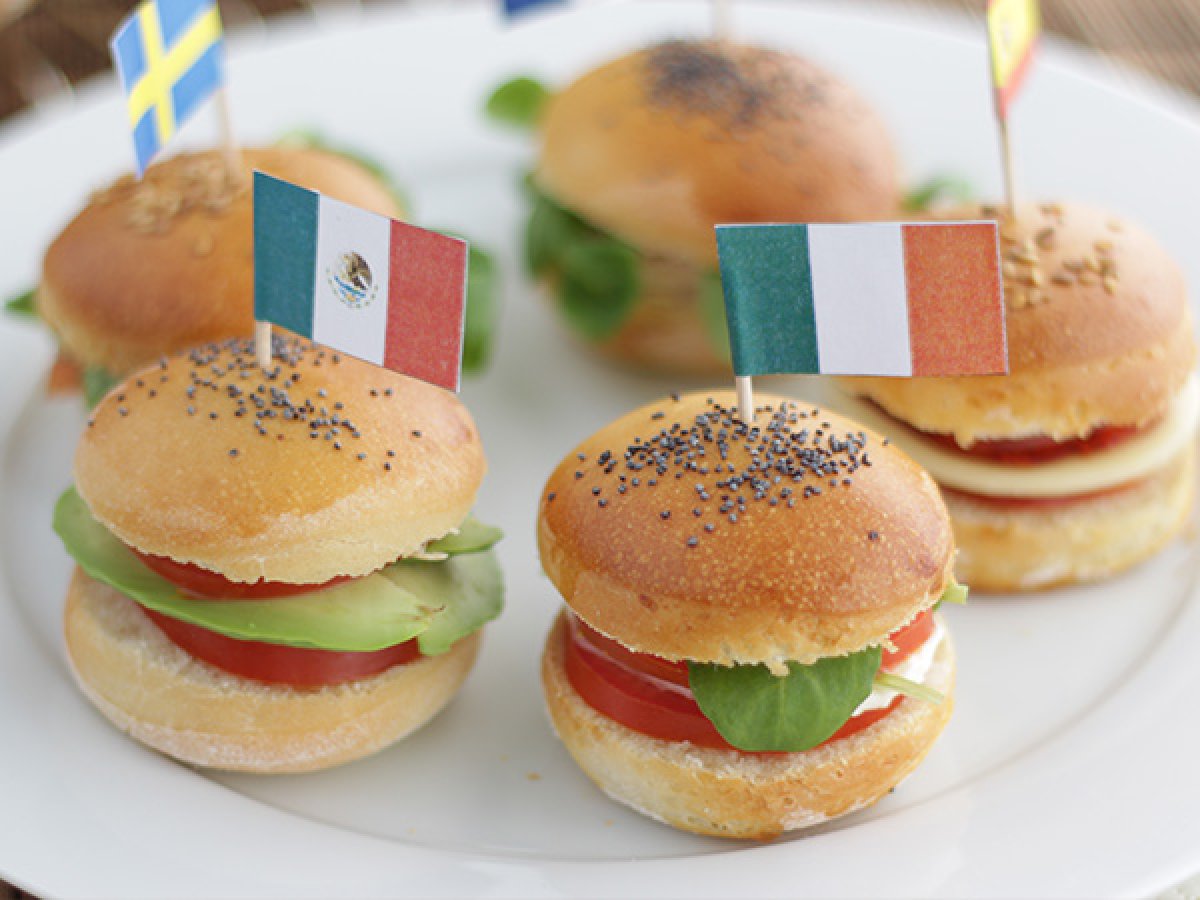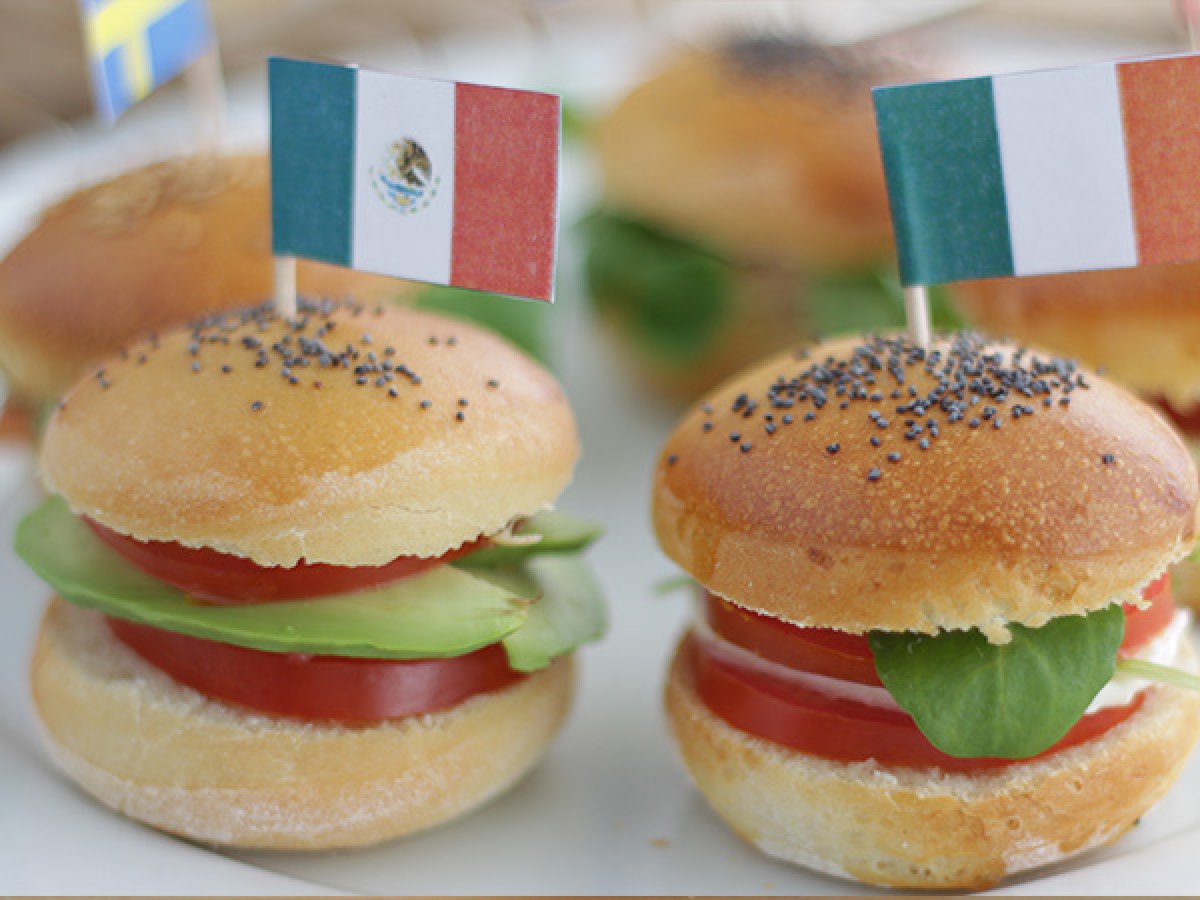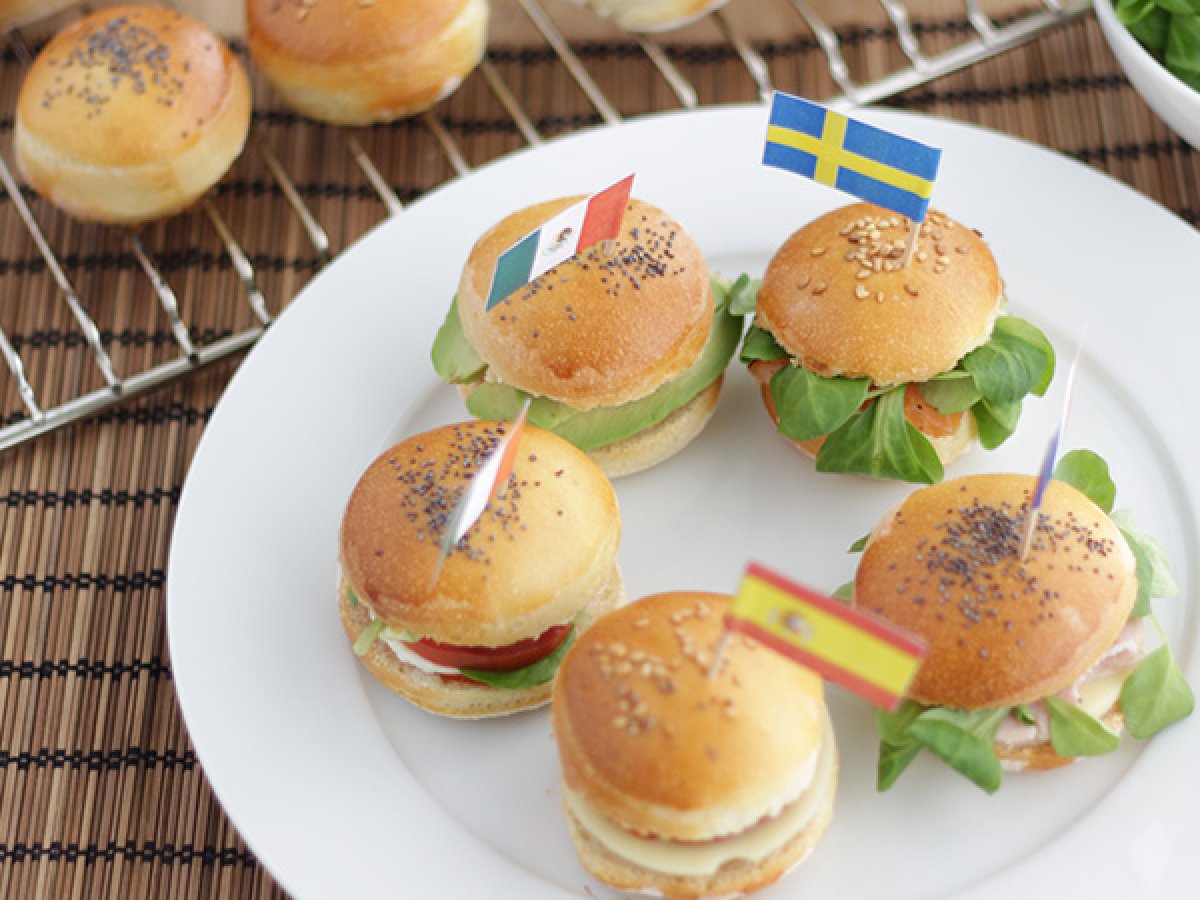 Questions: