Bread with Curry, Onion
6 recipes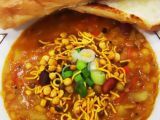 (2 votes), (3)
Main Dish
Very Easy
15 min
25 min
Ingredients
: 2-4 Pav (Your Favorite Buttered Bread) 1 cup Yellow peas, soaked & boiled, 1 Potato,boiled 1 Onion, chopped 1/4 inch Ginger, chopped 2 Tomatoes, c...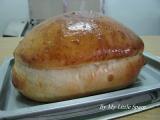 (1 vote(s)), (3)
Main Dish
Very Easy
20 min
30 min
Ingredients
: 1/2 chicken, chopped 3 large potatoes 4 stalk lemon grass 3 tbsp curry powder 1 tspn turmeric powder 3 cm piece cinnamon stick handful of curry leave...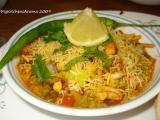 Main Dish
Very Easy
20 min
25 min
Ingredients
: 1/2 cup moth beans/Matki 1 tablespoon black eyed peas 1 tablespoon pink beans 1 tablespoonwhole Masoor 1 tablespooncup Navy beans or any other beans...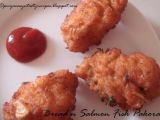 Appetizer
Very Easy
10 min
25 min
Ingredients
: 1 no Salmon fish pieces(big) 5 nos Bread (leftover) 1 no Onion(chopped) 2 nos Green chillies(chopped) 1 inch Ginger(chopped) 3tbsp Coriander leaves(c...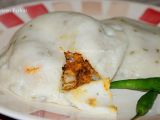 Main Dish
Easy
20 min
45 min
Ingredients
: For the pathiri: 2 cups Parboiled rice (Puzhukkalari, best is Ponni rice, Long grain rice can be substituted) 1 ½ tablespoon fennel seeds (Perumjeerak...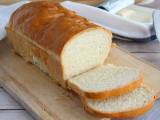 (5 votes)
Making homemade bread is very easy and we show you some recipes you will make again and again.. You wanted to make some sandwiches but there's no sandwich bread in your cupboard. We give you some recipes to replace it, and eaven a sandwich bread recipe! So let's make...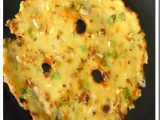 Other

Very Easy

15 min

15 min

Ingredients

: 2- 2 1/2 cups rice flour 5-6 tablespoons chopped cabbage 5-6 tablespoons grated carrots 5-6 green chilies finely chopped ( adjust as per taste)...

<! -- HB slmads - AD akcelo-->