Apple cinnamon muffins
Apple cinnamon muffins
Preparation
(For crumble, combine flour and sugar and cinnamon. Rub in butter until mixture resembles coarse bread crumbs. Set aside.)
Preheat oven to 200 degrees C. Boil the chopped apples for 5 minutes with 1-2 tablespoon of water. If your apples are sweet enough, you can add 1 tbsp of brown sugar. Leave to cool.
Sift (A) in one bowl, add the brown sugar and mix evenly. Whisk (B) in another bowl until well combined.
Make a well in the center of bowl with (A) and pour in (B) until just combined, keeping mixing to a minimum.
Add in melted butter and apples and stir till just combined, again avoid over-mixing as it will make your muffins tough. Batter should be lumpy. Add in raisins together with the apples at this stage if you like.
Grease muffin tins or line with paper cups. For muffins without topping, fill the to 3/4 full. For muffins with walnut/crumble topping, fill almost to the brim. Sprinkle the toppings on top of the muffins.
Bake for 20-25 minutes at 180 degrees C until muffins are risen, golden and come away slightly from the sides of the tin.
Photos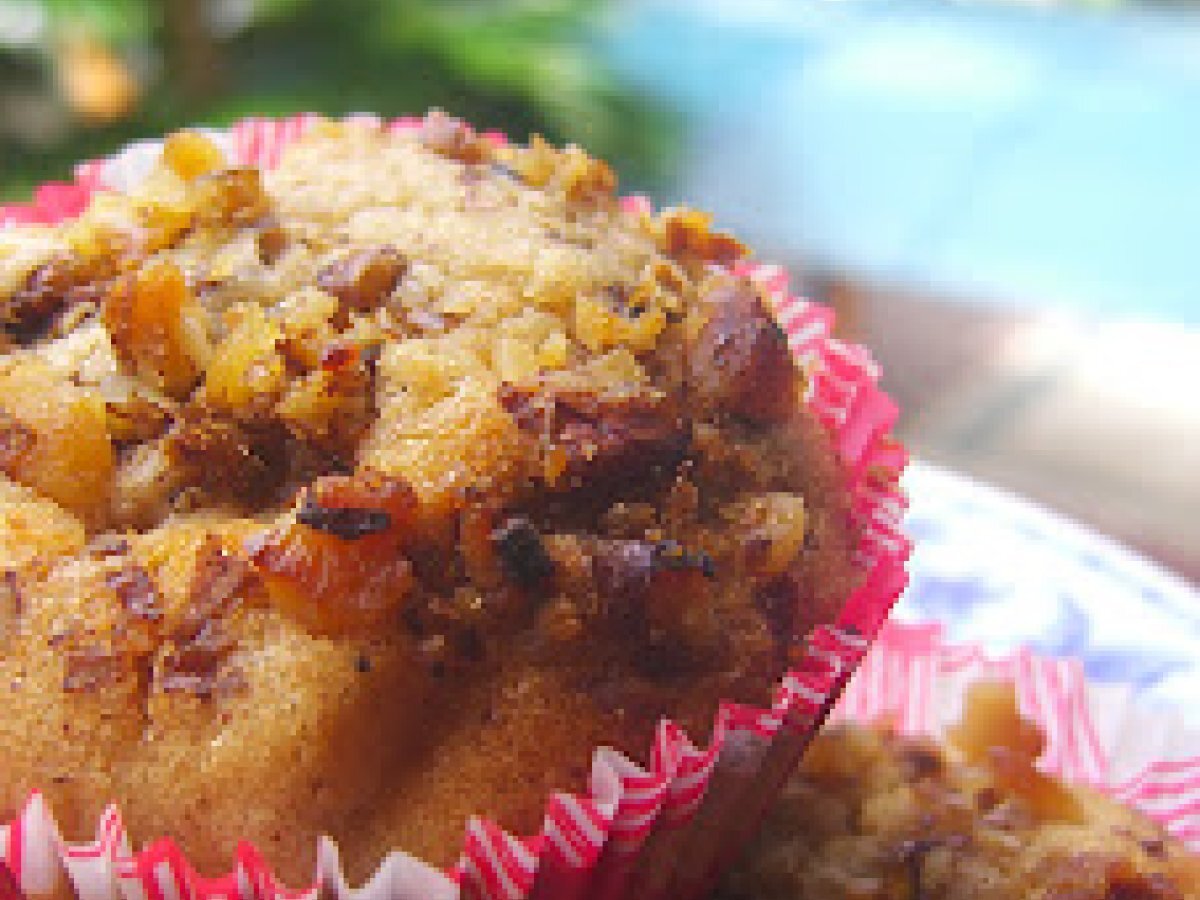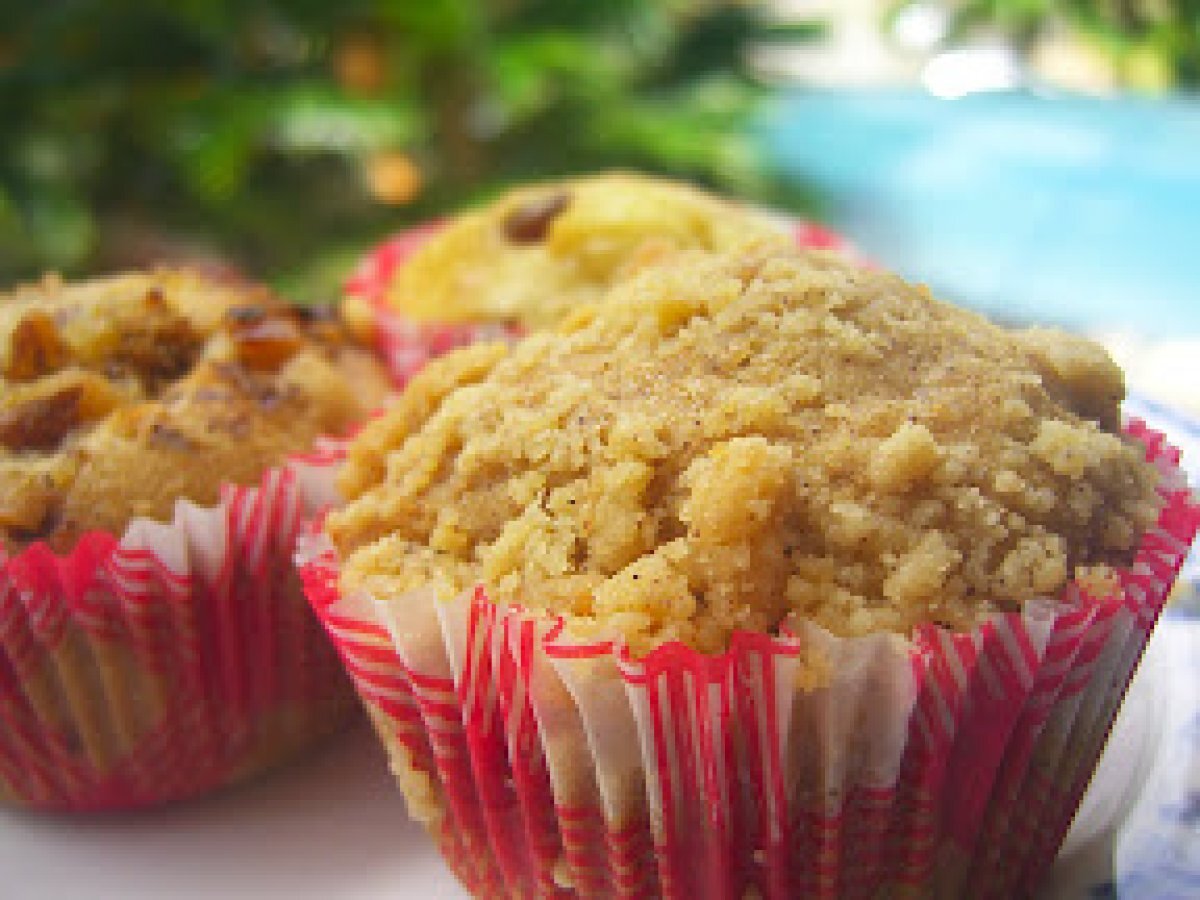 Questions:
Related recipes
Recipes