Blueberry french toast cupcakes
Preparation
1) reheat oven to 350 degrees. Beat the eggs together. Mix all the remaining ingredients together. Make sure everything is well mixed. Pour over pieces of torn challah and allow to soak for apx. 15 minutes, fold occasionally to ensure absorption.
Line several cupcake pans with cupcake wrappers. Fill each cup with the bread mixture. Top each cupcake with a spoonful of the blueberry sauce. Bake for 7-9 minutes. Allow to cool completely before icing.
2)Melt butter over medium heat in a heavy pot. Add sugar, stir in with the butter. Add blueberries and gently stir/fold constantly. When the blueberries have begun to burst, add the cornstarch and continue to stir. When the sauce has thickened, remove from heat.
3) Blend together butter and cream cheese until fluffy. Add the maple syrup, stir until combined. Add 2 cups of powdered sugar, stir until combined. If the texture of the frosting is too runny, or if you would like it to taste sweeter, add 1/2-1 cup more powdered sugar.
4) Melt the butter over medium heat in a heavy pan. Toss in the walnuts and lightly stir to coat with butter. Add the maple syrup and stir continuously until the walnuts are completely coated and aromatic and there is very little syrup left in the pan.
5) BACON:Preheat the oven to 400 degrees F. Line 2 baking sheets with aluminum foil. Line bacon slices on the baking sheets, brush with maple syrup. Bake for apx. 15 minutes and drain on paper towels.
Photos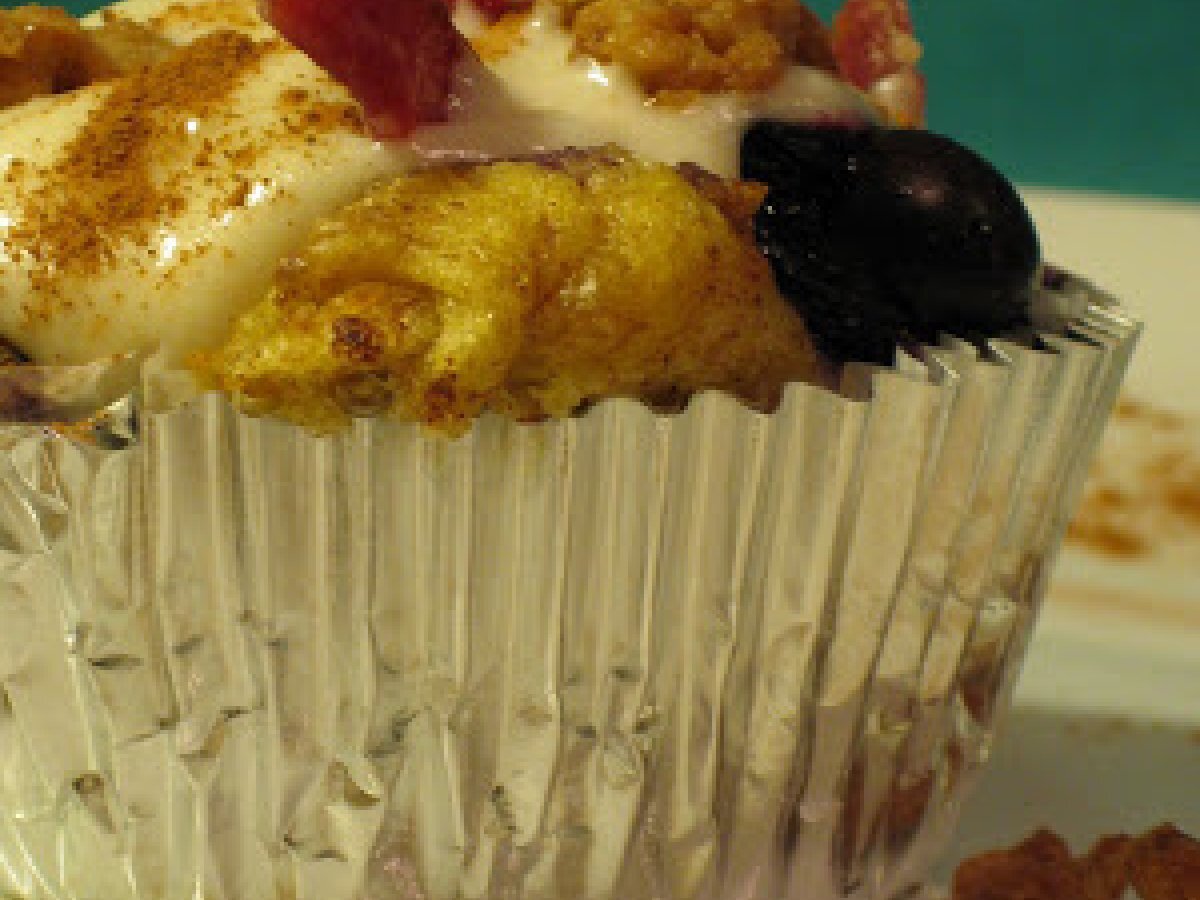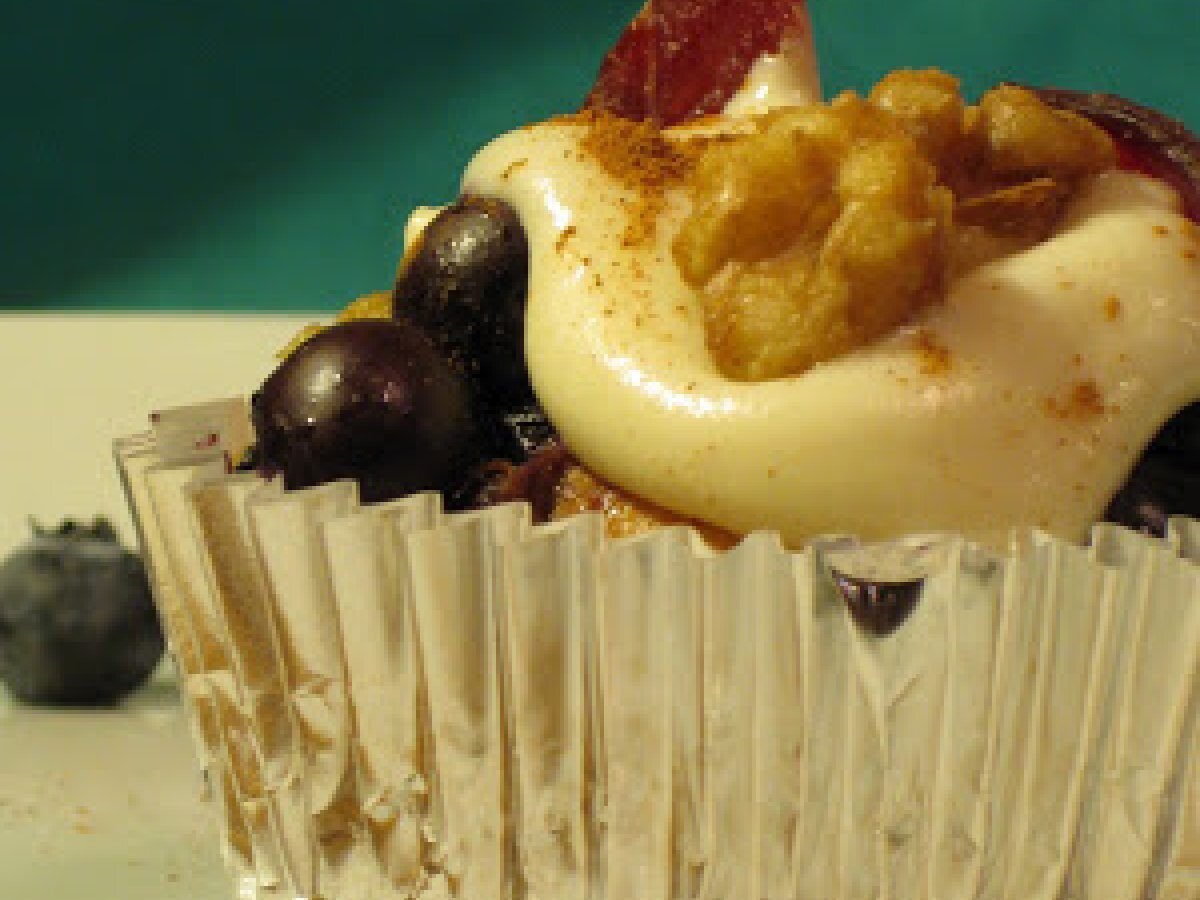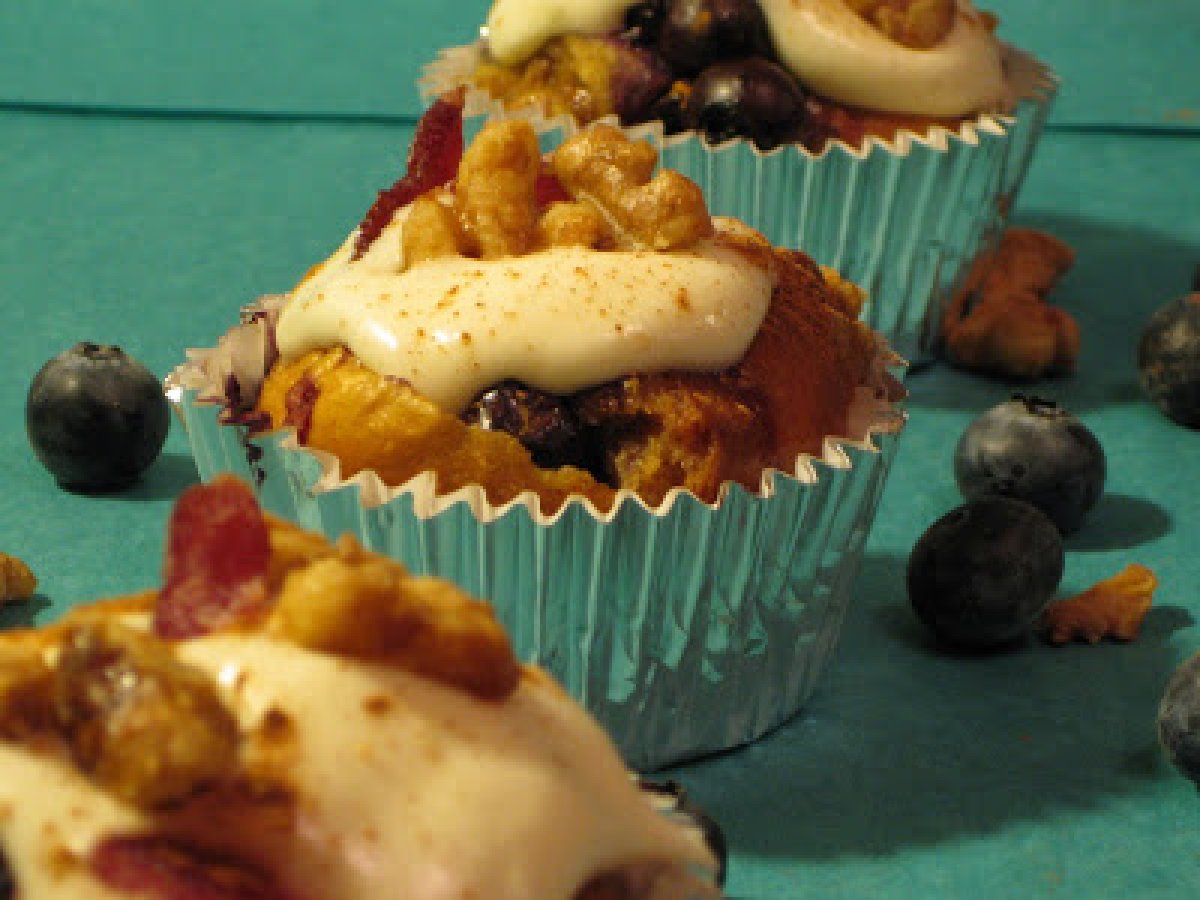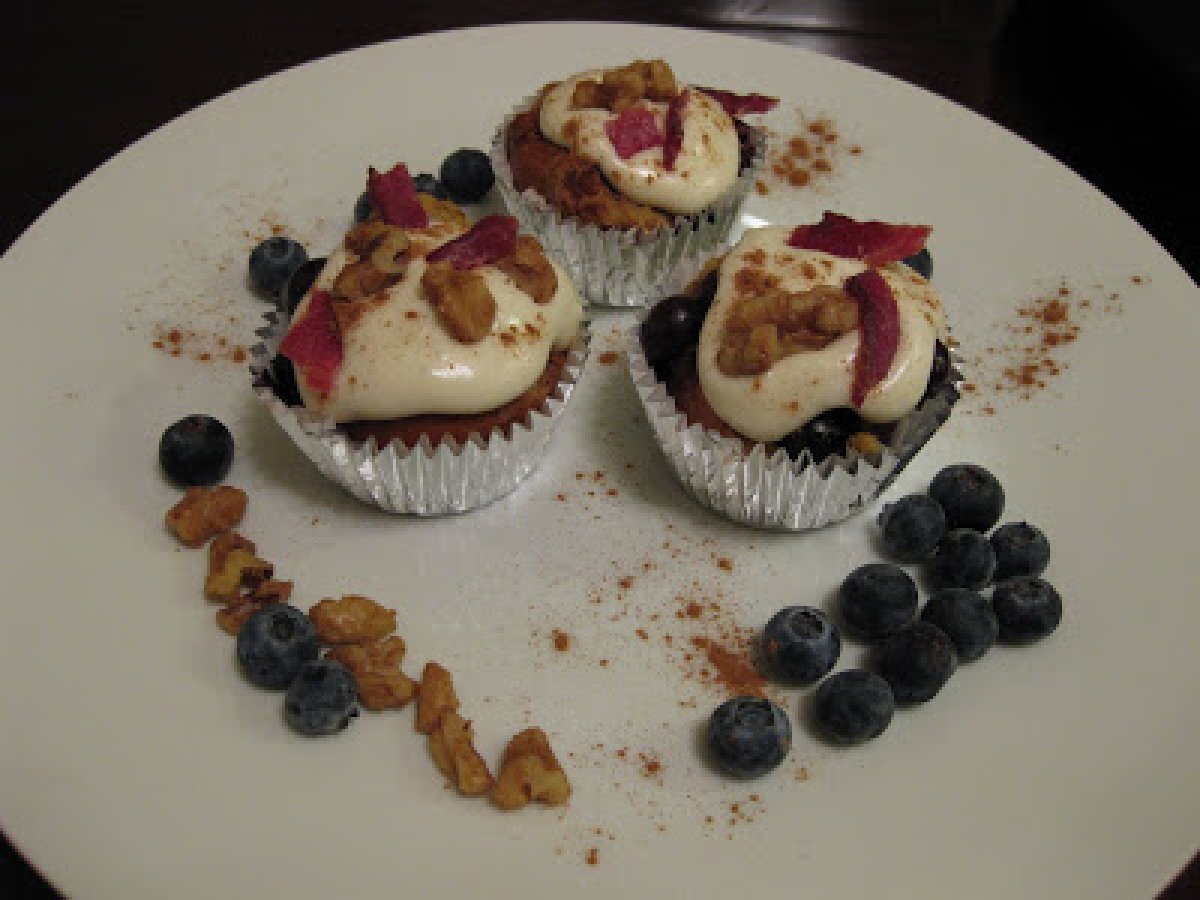 Questions:
You may like
Recipes
Related articles