Bread and Biscuit pudding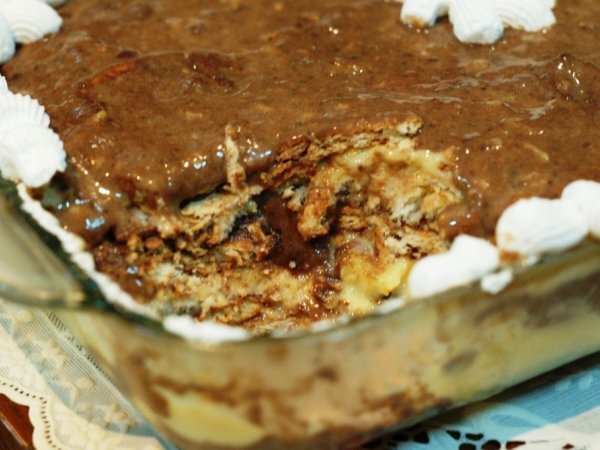 Preparation
Method
Follow the directions given at the back of the box and make custard with 1 liter (approximately 4 1/2 cups)of milk.
Divide it equally into two pans.
In one half of the custard, add 3 tbsp heaped cocoa, 1 tsp of coffee and 50 gms of butter. Mix well till well combined. You have your chocolate custard ready.
Now, dip your marie biscuits in the hot chocolate custard and layer the bottom of a rectangular dish.
Pour some extra sauce on the biscuits to cover them fully.
Next, dip the pieces of bread in the vanilla custard and layer on top of the biscuits. Cover well with the custard.
Repeat the layers again - biscuit layer, then the bread and finally ending with the biscuit layer.
Decorate with whipped cream.
Serve chilled.
Questions:
You may like
Recipes
Related articles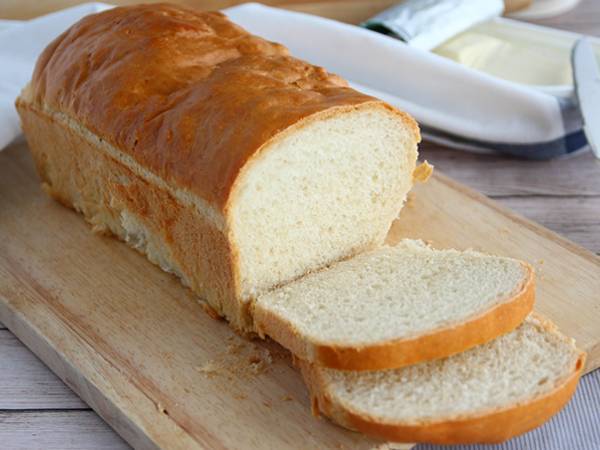 Make your bread at home!