Brownie christmas trees
Brownie christmas trees
Use ice cones to bake this wonderful dessert, that every kid will surely love !
Ingredients
- 14 ice cones
---
---
---
---
---
- 1/3 cup flour
---
- 3.5 ounces white chocolate
---
- green food colouring
---
---
- pearls and others sugar items
Materials
Aluminium dishes
---
Preparation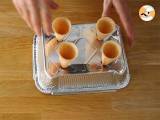 Step 1
Make the cones hold standing by sticking them into the upside down aluminiumdish.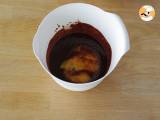 Step 2
Brownie batter :
Melt the dark chocolate and butter together. Add the brown sugar and the beaten eggs. Finally, add the flour and mix well.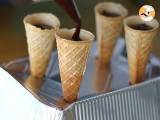 Step 3
Using a piping bag (or a plastic bag of which you cut a corner), fill to the 2/3 each cone.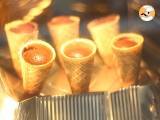 Step 4
Bake 20 minutes at 350°F (180°C). Don't worry, the cones won't bake or burn.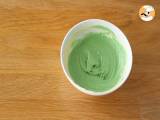 Step 5
Melt the white chocolate, and add a few drops of food colouring. Pour it into a deep glass.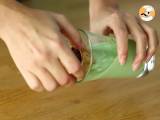 Step 6
Cut the base of each cone if the brownies has grown out of it during baking, then dip it into the chocolate, while turning it.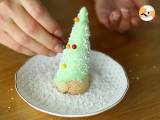 Step 7
Put the cone down, and sprinkle with grated coconut to make some snow, then add some sugar pearls.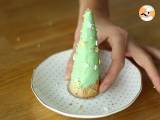 Step 8
You can decorate as you want with edible items.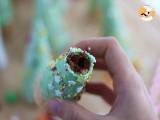 Step 9
There you are, your brownie Christmas trees are ready !
---
---
Related recipes
Recipes
Related articles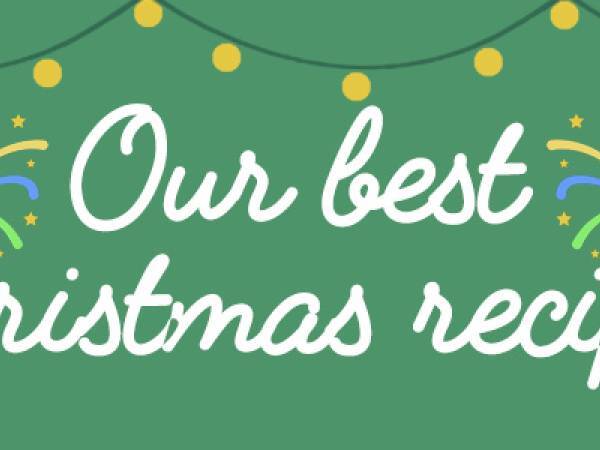 Our best ideas for your Christmas dinner!