Glyko Melitzanaki me Grenadini (Eggplant with Grenadine Spoon Sweet)
Preparation
Remove the stem from the eggplant and with a vegetable peeler, remove the skin. Fill a large basin with water and dissolve the lime. Put the eggplants in the water and let them rest for about two hours. Add something heavy on top, as they will float. Wash them well, many times and then put them in the basin again with fresh water and the lemon juice. Let them rest for 1 hour.
After straining them, with a sharp knife make a small slit in the middle of the eggplant and push the almond inside. Put a clove where the stem was.
Put them in a large saucepan and after each layer add some sugar to cover them. Repeat until you add all the eggplants and the sugar.
Add the water with a spoon so that you will wet the sugar well. Leave it for half an hour so that the sugar will melt.
When we are sure that the sugar has melted, we bring it to a boil and simmer for 15 minutes. We leave it to rest in the syrup overnight. Next day remove the eggplants with a slotted spoon into a strainer and add the grenadine to the syrup. Bring it to a boil and simmer for 10 minutes.
Put the eggplants back into the saucepan, this time removing the cloves but adding some in the syrup. Add the cinnamon stick and bring to a boil again. Simmer for about 20 minutes and to check if the eggplants are cooked you can poke them with a thin skewer.
Finally add the lemon juice and mix. Leave them in the saucepan to cool completely before storing in clean and sterilized jars.
Photos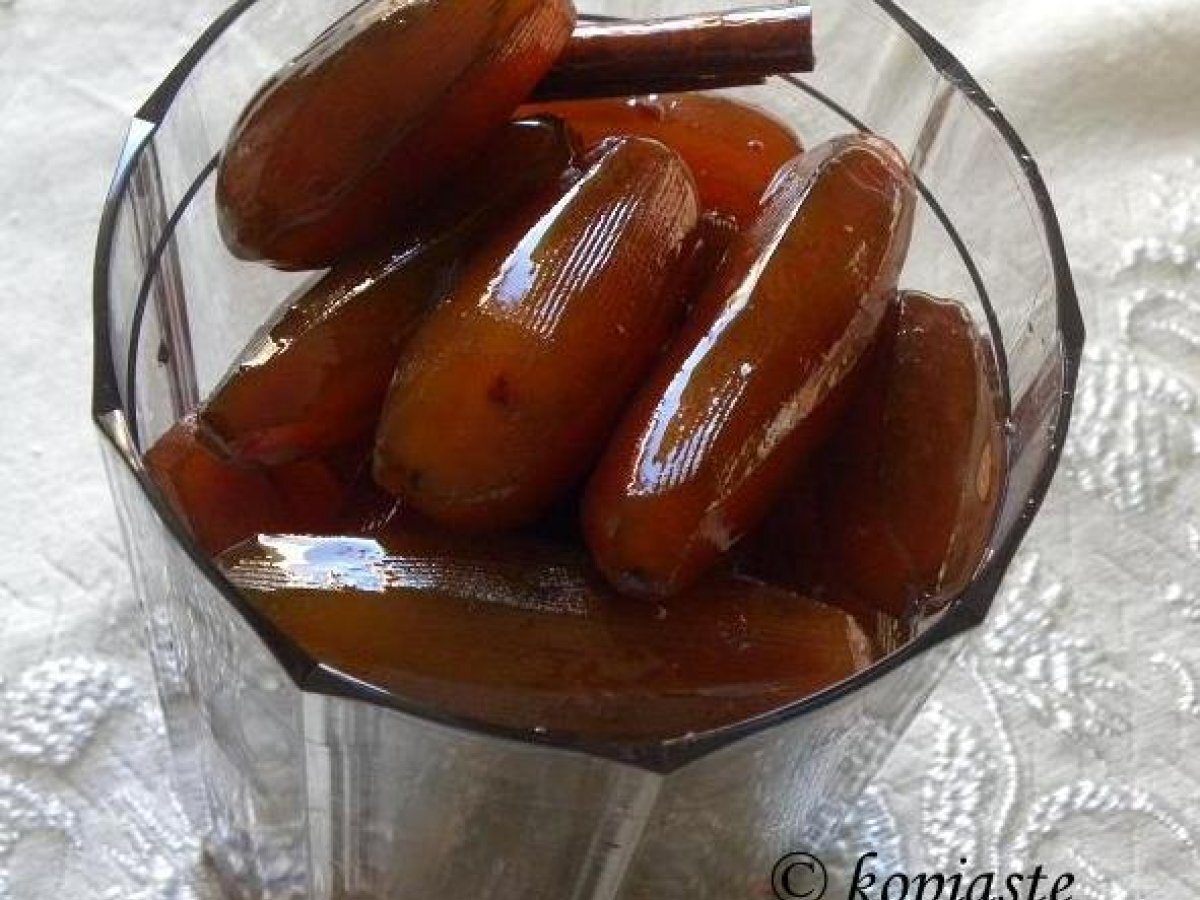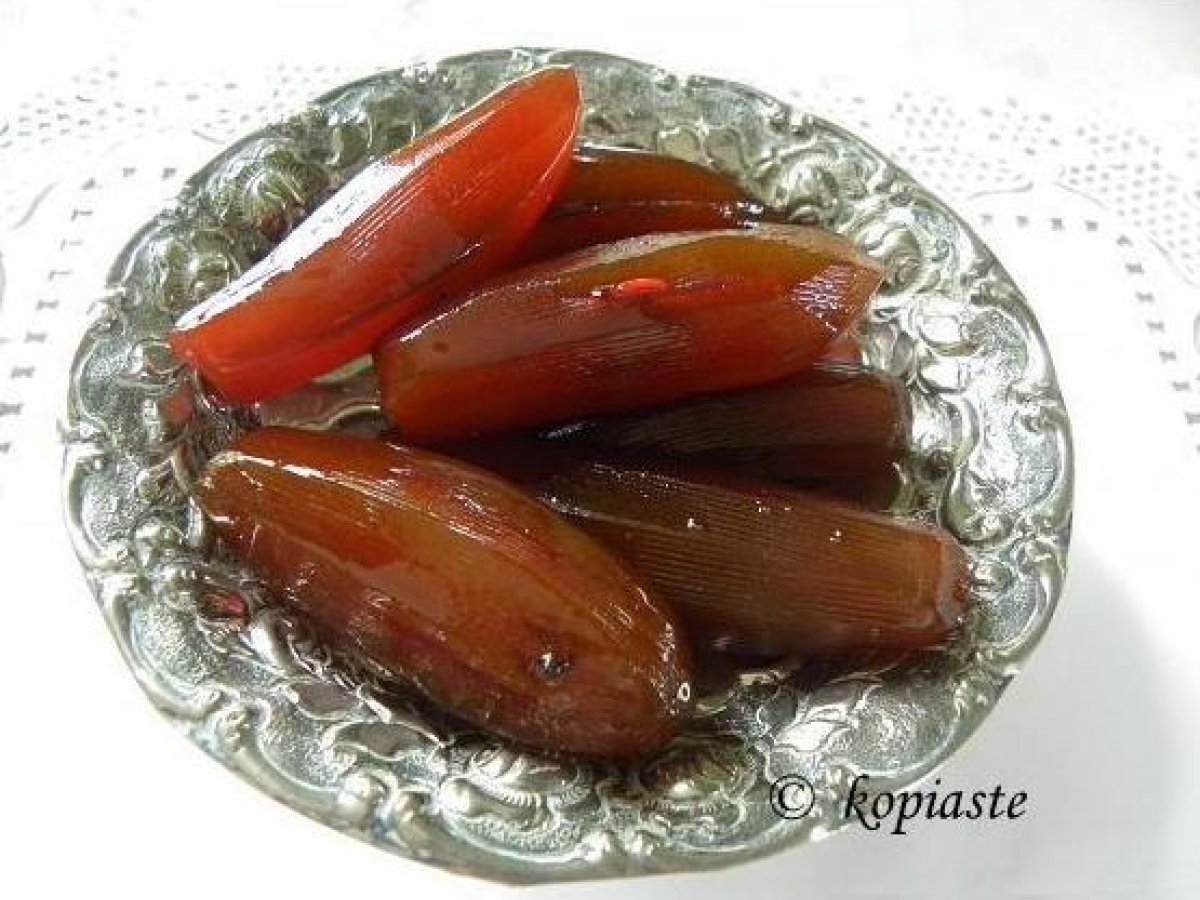 Questions:
You may like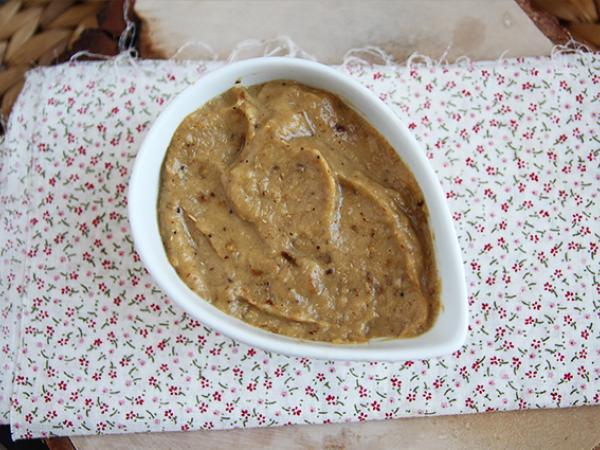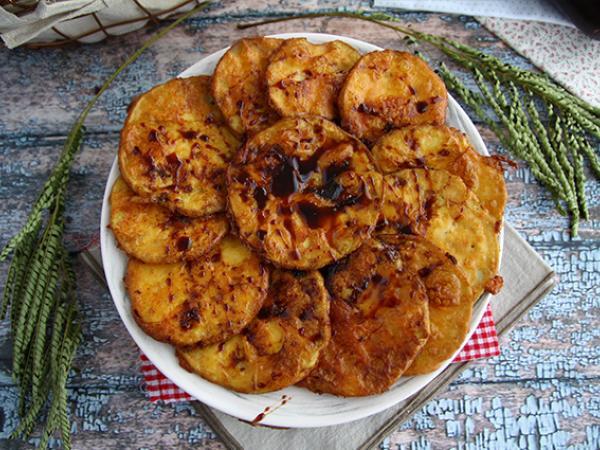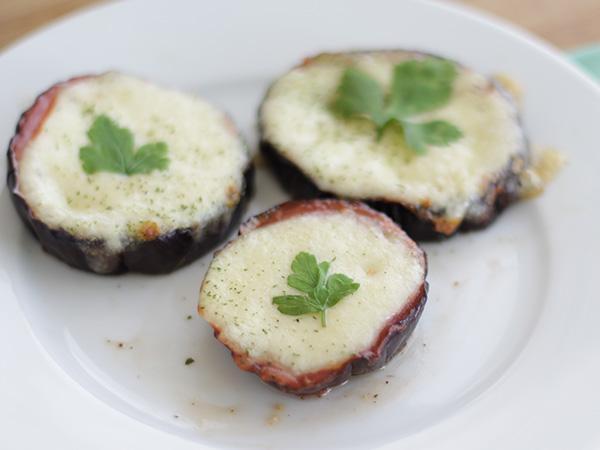 Recipes