Graveyard brownies for halloween
Graveyard brownies for halloween
or
A scary and delicious cake to serve during Halloween.
Ingredients
---
---
1/3 cup flour
---
---
---
---
6 to 8 square cookies
---
1 ounce chocolat
Preparation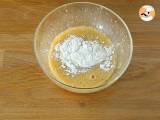 Step 1
Mix the eggs with the sugar, then add flour.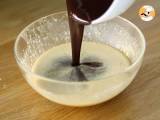 Step 2
Melt the chocolate with the butter and add them to the previous mix.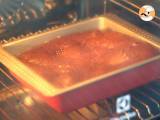 Step 3
Pour this batter in a greased square mold, and bake 20 minutes at 350°F (180°C).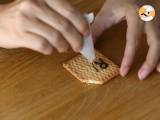 Step 4
Melt 1 oz of chocolate, and fill a piping bag or a pastry serynge with it. Write some years or RIPs on the square shaped cookies.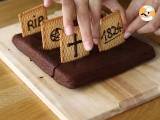 Step 5
Slice the brownie to stick the cookies in it.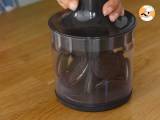 Step 6
Crush the Oreos and sprinkle the brownie with it, to make an dirt effect.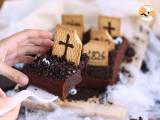 Step 7
There you are! Happy Halloween!
---
---
Related recipes
Recipes
Related articles