Mum's anzac biscuits
Mum's anzac biscuits
Preparation
ANZAC biscuits are an iconic Australian favourite. The typical ANZAC (that?s the Australian and New Zealand Army Corps) biscuit recipe was created during WW1 so wives could send these biscuits to their soldier husbands abroad. The lack of eggs means they keep well during transport.

Now, this recipe fits the bill of the traditional ANZAC biscuit ? except for the sultanas. Which are an optional, voluntary extra. My mum used to do it, and I think it?s a welcome addition to the traditional biscuit. Try it. I dare you.

Put the oats, flour, sugar, coconut and sultanas in a large bowl, mix.

Pop the kettle on. Then put butter and golden syrup in a saucepan and get it to a high simmer (almost boiling). The butter should be completely dissolved

Then, put two tablespoons of boiling water in a mug, dump in your teaspoon of bi-carb, give it a quick stir, then pour it into the hot butter mixture. As the whole thing starts to froth up, as it will rather quickly, remove from heat and pour the saucepan full of

low and behold the power of bi-carb soda!

frothing liquid into the bowl with the dry mixture. It?s pretty cool. I even took a picture. Simple things?

Then eat the cookie dough. No, no, that?s not right.

Make into balls, press down a little. Leave room for them to spread, and bake each tray for 12-15 minutes or until golden brown. Allow to cool on tray for 5 minutes then move on to wire rack. Makes 30.

Healthy? 100-ish calories an ANZAC biscuit

Gluten free: I?ve made them with GF flour mix and it worked fine.

Storage: In an airtight container.

I have a bit of history about ANZAC biscuits on my blog - http://clevermuffin.com/2011/06/21/anzacbiscuits/

Warning: Americans - make sure you are buying desiccated coconut. You can buy it from health food stores or places like Whole Foods. The normal, moist, sweetened coconut you buy from your supermarket will turn this into a whole baking tray of chewy-goodness. It's yum, but not what we're after here!
Photos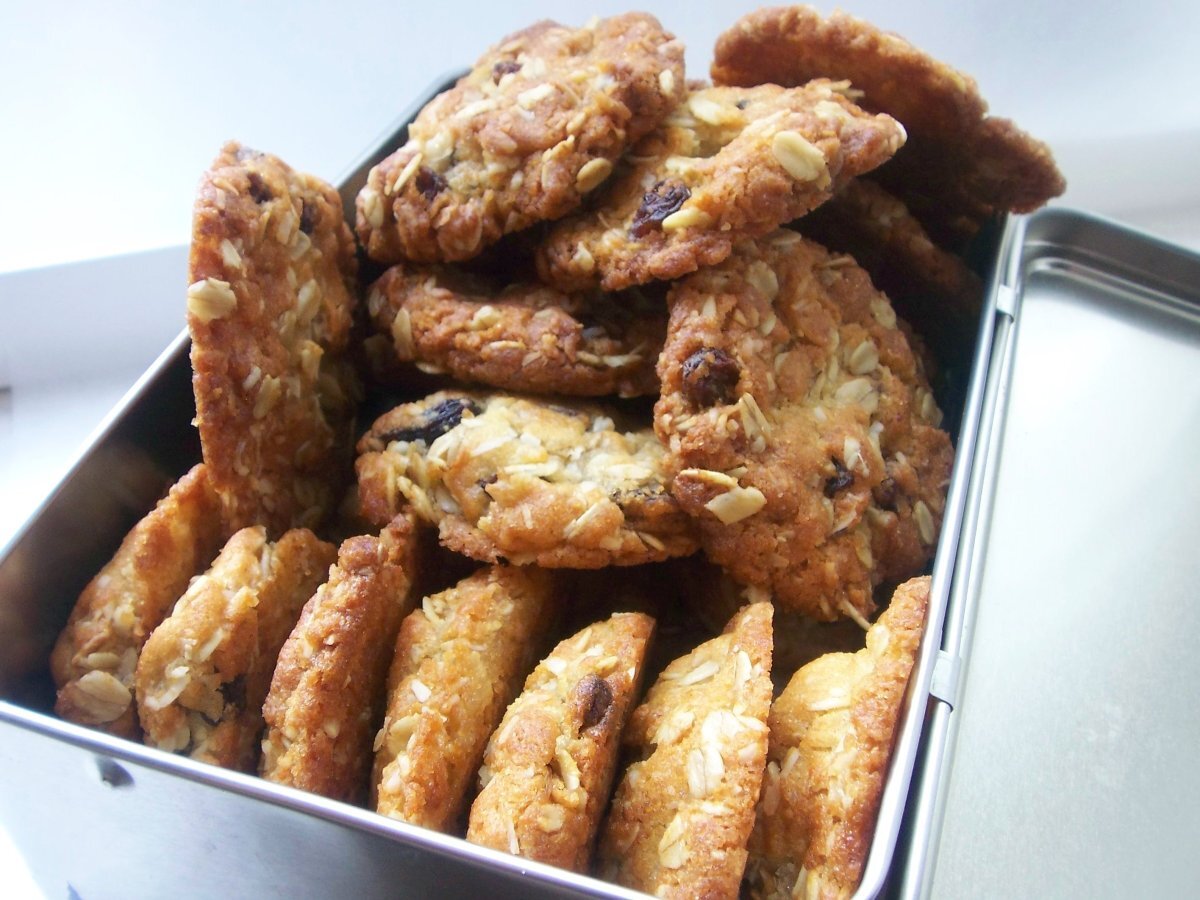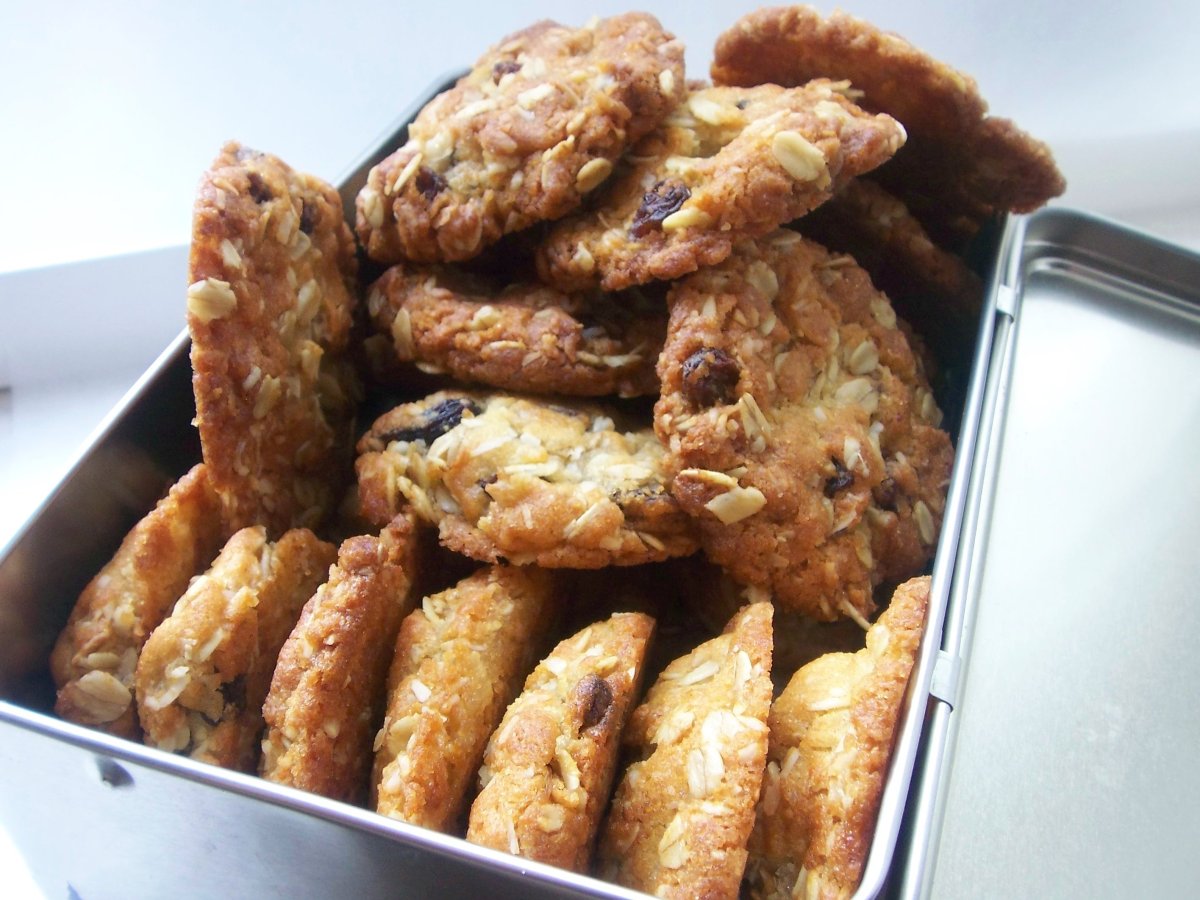 Questions:
You may like
Recipes