Pumpkin cheesecake
Pumpkin Cheesecake
This month's theme in the Crazy Cooking Challenge is "Cheesecake". The posting date was 7 August, which incidentally is today. Leaving my post for the last minute, I was absolutely confident of making my Cheesecake on Monday which would have left me enough time to write, edit and post the recipe on Tuesday, the 7th, dot on time for the challenge. To me, it seemed perfect, and everything seemed to be going as planned but unfortunately fate was not on my side. My son fell sick with a viral and all my plans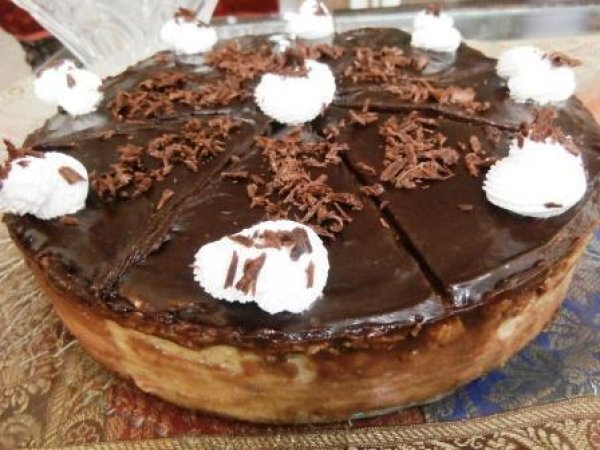 Preparation
Preheat oven to 170 C.
Mix all the ingredients for the crumb and press the crumbs onto the bottom and about a half inch up the sides of the prepared springform pan. Bake for 12 minutes. Remove pan from oven and let cool.
In a bowl, beat the cream cheese and pumpkin puree on medium-high speed until smooth.
Gradually mix in the sugar and honey.Blend in the eggs one at a time, beating well after each addition. Add the rest of the spices and blend again till well mixed.
Pour filling onto the cooled crust. Bake for 65-75 minutes or until filling is set.
Turn the oven off & leave the cheesecake in the oven with the door shut for about an hour.
Cover with plastic wrap and chill thoroughly in the refrigerator, at least 6 hours or overnight.
Remove the cheesecake carefully from the pan.
Cover the top with the Chocolate Ganache.
Decorate with whipped cream and chocolate curls
For making the Ganache - in a small heavy sauce pan heat the cream till it starts boiling. Remove from heat and add the chocolate pieces. Whisk until chocolate is melted and ganache is smooth. Cool slightly before pouring over the top of the cheesecake.
Questions:
You may like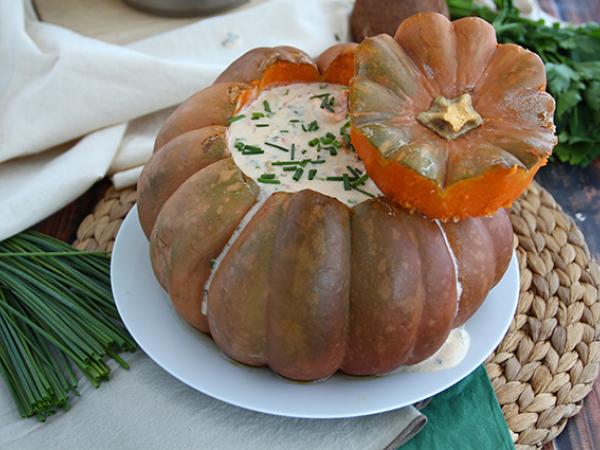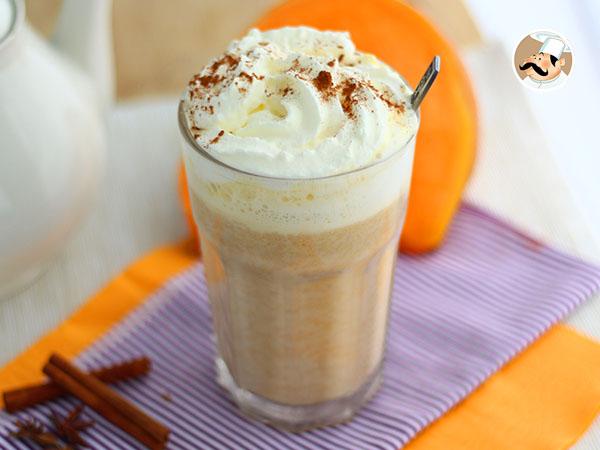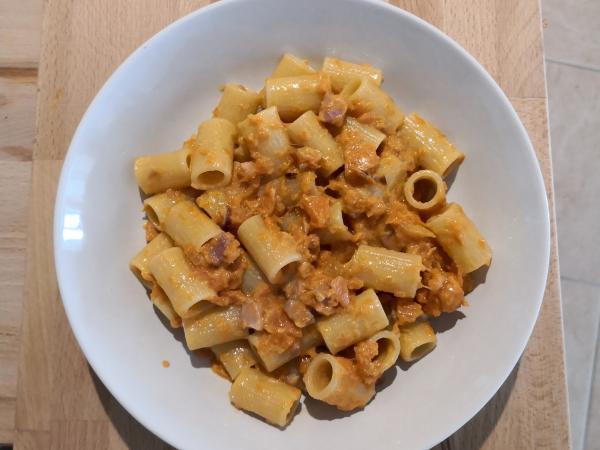 Recipes