Pumpkin with shrimps - The Brazilian "Camarão na moranga"
Pumpkin with shrimps - The Brazilian "Camarão na moranga"
Where do we travel today? To Brazil ! And just because it's autumn we need some comfort hot food. The brazilian "Camarão na moranga" will bring you joy and warmth. It's a pumkin garnish with coconut cream and full of shrimps. Yum ! Naturally gluten free, you can share the recipe with everybody !
Preparation
Cut the top of the pumpkin and empty it, keeping the mesh inside.

In a bowl, put the garlic cloves and the onions cut, add olive oil and mash it all. Add some salt and pepper as you want.

Spread this mix inside the pumpkin. Put the top of the pumpkin and cover it with foil.

Put it in the oven during 1 hour at 350°F. Check the cooking.

Prepare the marinade : in a bowl mix together the raw peeled shrimps, the lime juice, the olive oil, the salt and the pepper. Put the bowl in the fridge for 30 minutes.

Prepare the cream : in a hot pan, put the olive oil. Add the cut garlic cloves, the cut onions and the cut red pepper.

Cook them and add the pealed and seedless tomatoes.

Add the coconut milk, let the mix boil then add the shrimp marinade. Cover and let cook for 10 to 15 minutes at low heat. Check if it's cooked.

In a glass, put the potato starch. Then add the shrimp broth gradually while mixing it all.

Put the mix in the pan and mix well. Let the cream thicken and the heat. Add the cream cheese, the parsley and the chives and mix.

Pour the cream inside the pumpkin then add some chives on top.

Your « Camarão na moranga » is ready !
Observations:
Serve it on top of a pilaf rice.

Don't forget to scrap inside your pumpkin ! ;-)
Photos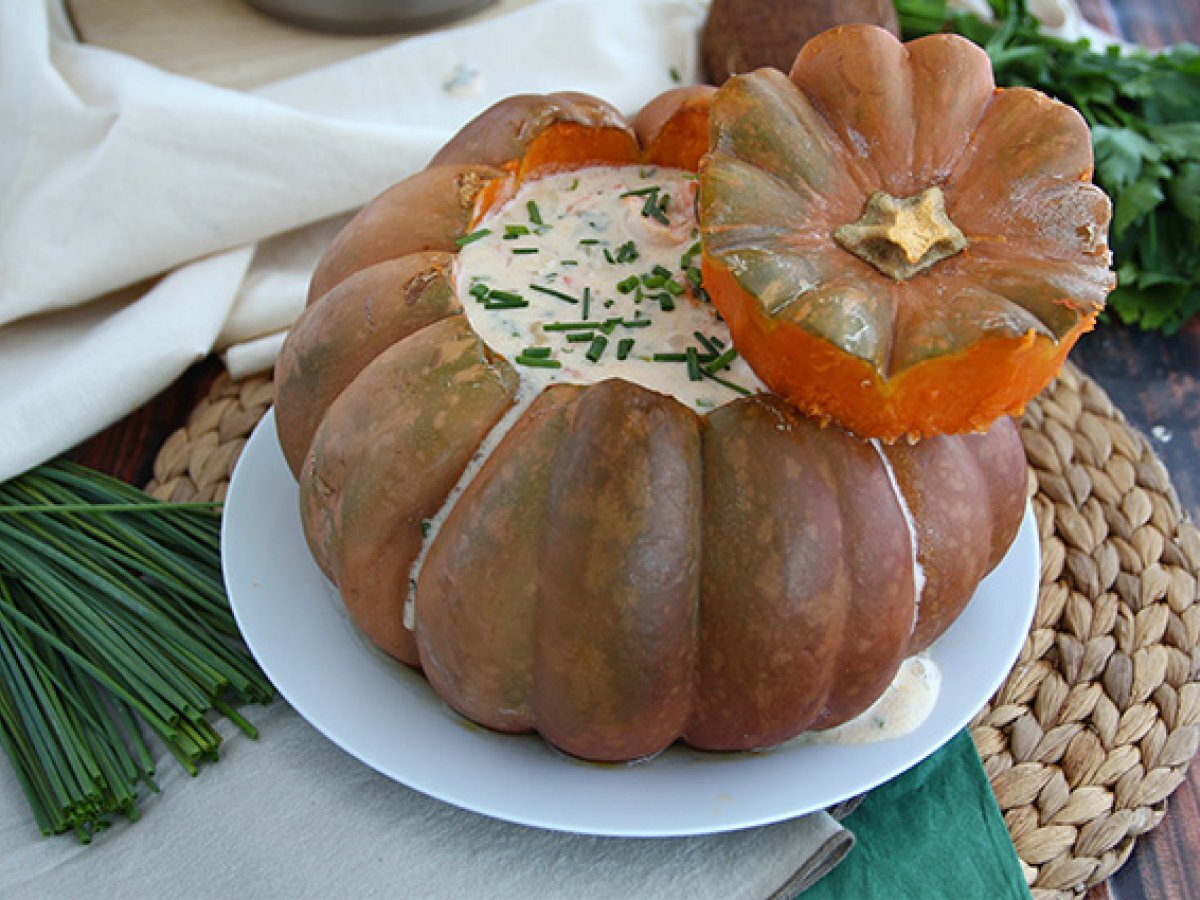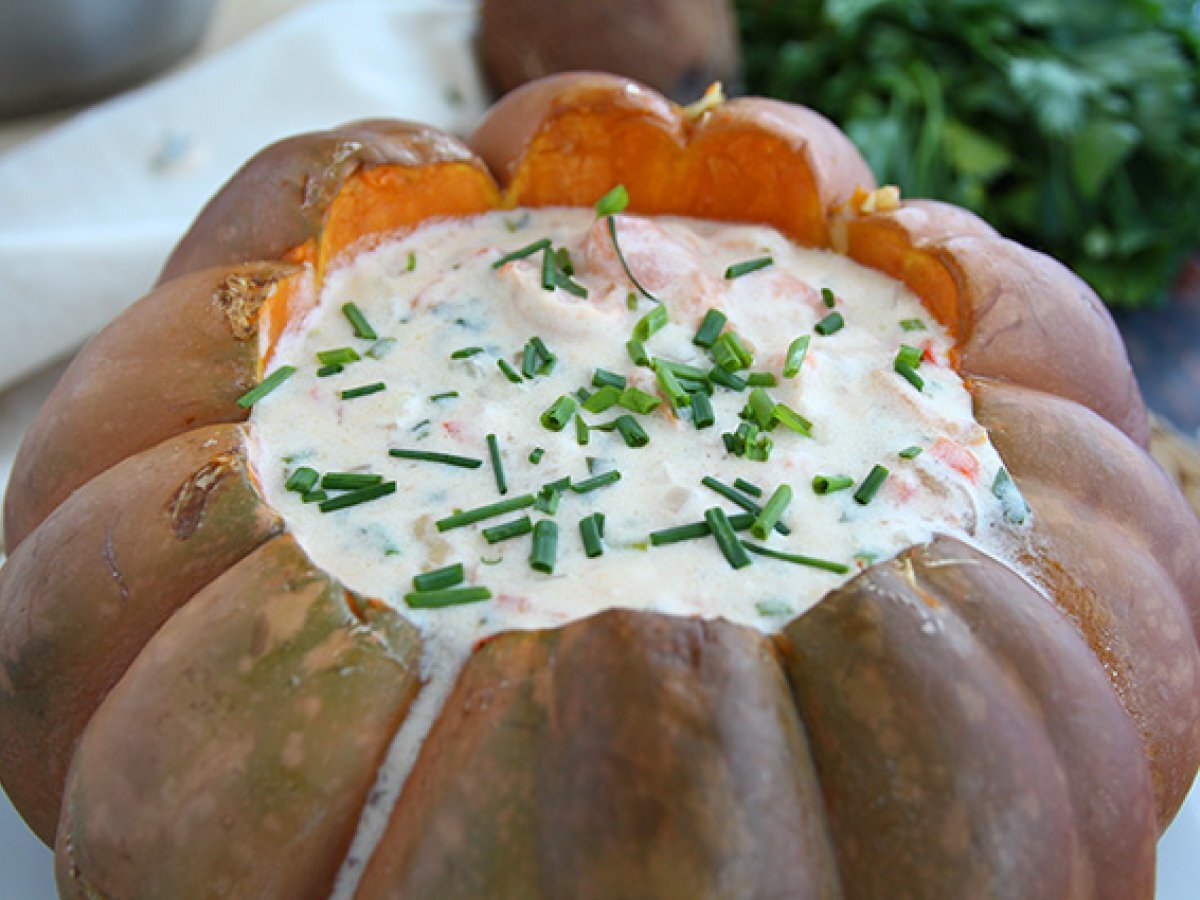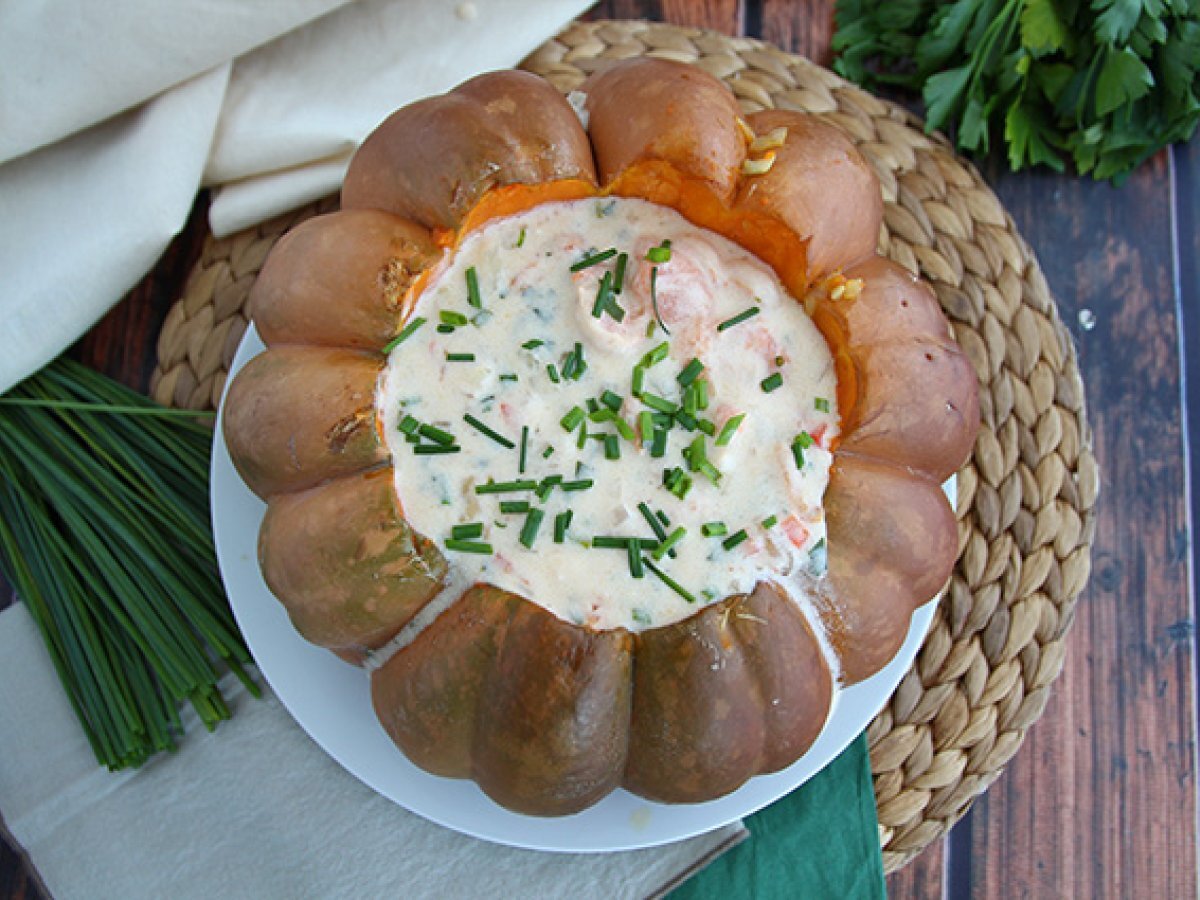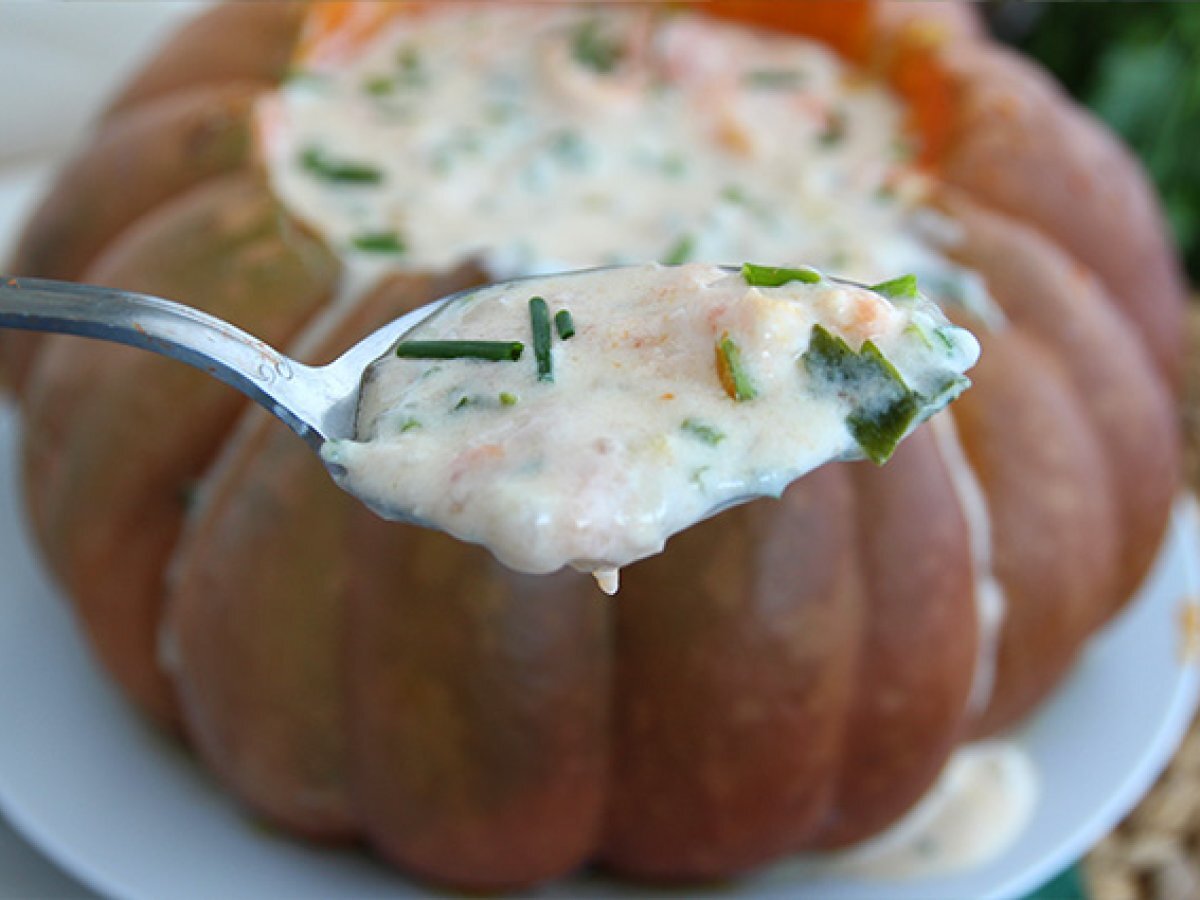 Questions:
Related recipes
Recipes