Strawberry trifle with mascarpone cream
Preparation
Clean and wipe the dessert glasses and keep aside.
For the pink layer:
Whip the mascarpone cream and hung curd with ¼ cup sugar until soft peaks form. Mix the remaining sugar & salt with the strawberry puree. Heat the agar-agar flakes mix and keep stirring it. Place a small drop on a plate and check if the agar-agar gels up. Heat the sweetened strawberry puree too on another flame, since you need to mix it with the agar-agar. Slowly pour it into the hot strawberry puree. Mix it well. Line the glasses with a 1-2 teaspoon of the hot strawberry mix. Beat in the remaining strawberry mix in the cream slowly until well combined. Spoon it in the glasses evenly.
For the strawberry layer:
Place the sliced strawberry in a neat layer on top of the pink layer.
For the white layer:
Whip all the ingredients together until soft peaks form. Spoon over the strawberries, spreading so that it covers the strawberry completely. Refrigerate for 2-3 hours. Top with sliced strawberry before serving.
Photos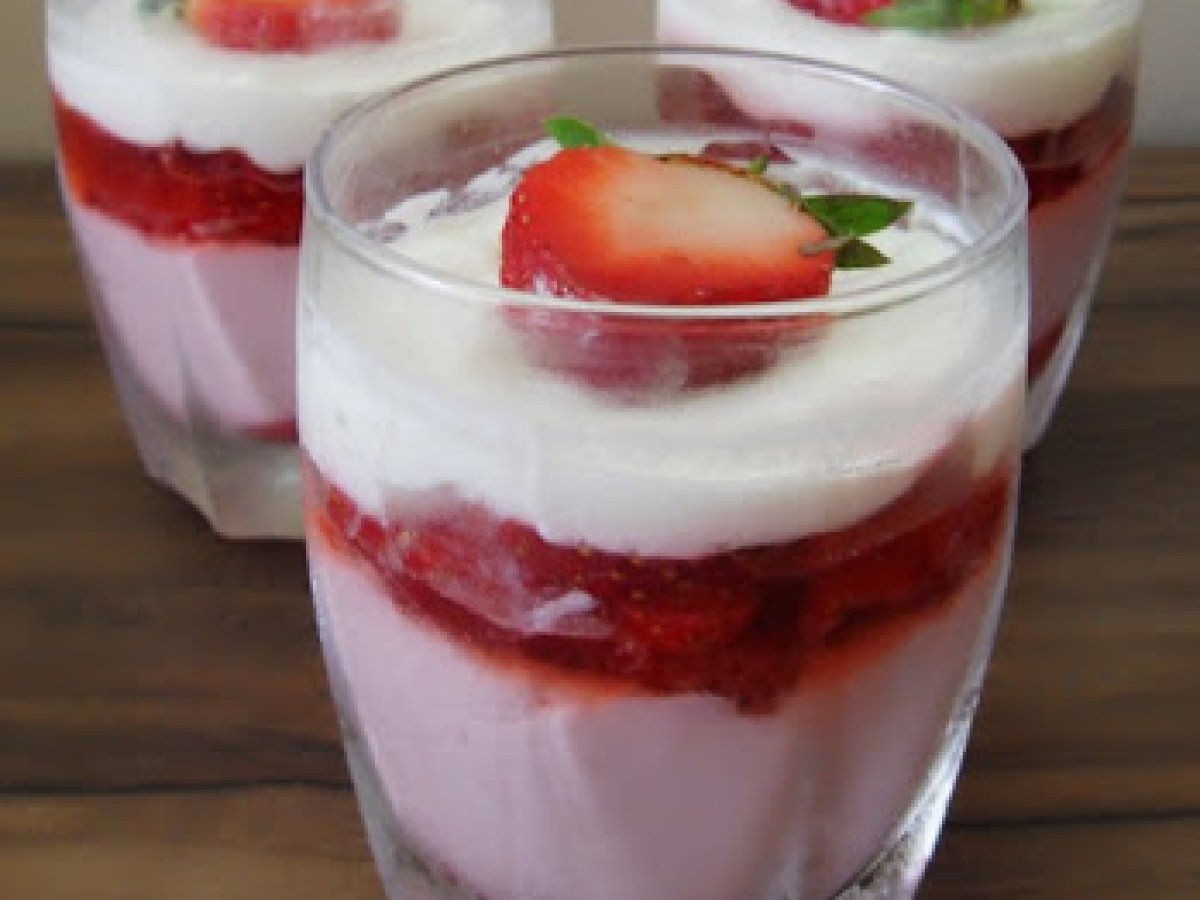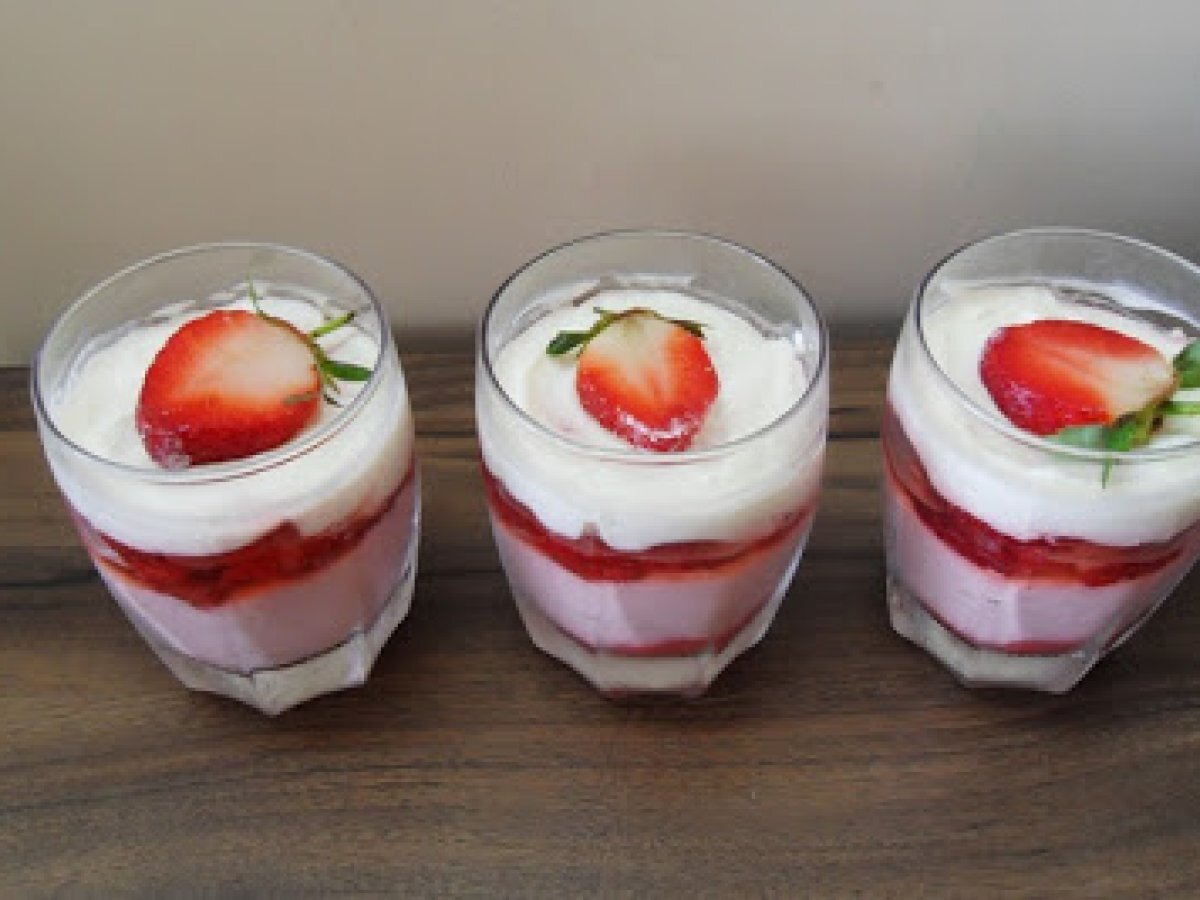 Questions:
You may like
Recipes