The nothing muffins (basic muffin recipe)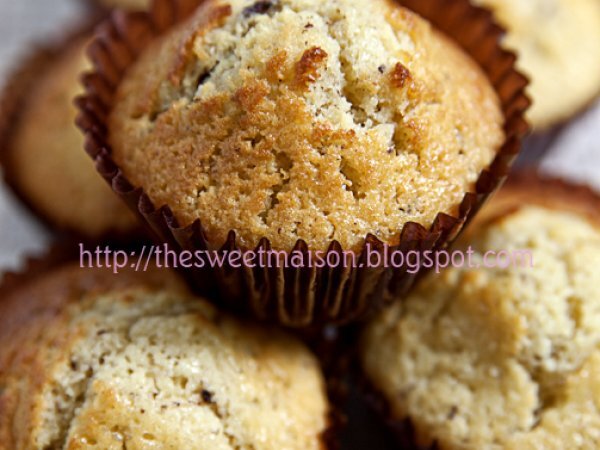 Preparation
1. Combine flour, baking powder, salt and sugar in a mixing bowl (you can just use fork to stir to combine all ingredients) and make a well in the middle.
2. Pour milk into melted butter then follows by egg and use fork to stir all liquid ingredients to combine.
3. Add in the liquid ingredient to dry ingredient and using fork stir just to combine but do not over mix. Pour the batter into muffin pan lined with muffin cases. You have to fill the batter almost full to get a nice dome muffin.
4. Bake in preheat oven 190C for 15-20 mins
*Remarks: If you prefer to add some dried fruits, nuts or chocolate chunk or chocolate chip I suggest to put them with flour and stir to combine then you can add in liquid ingredient afterward.
Questions:
Related recipes
Recipes