Triple-layer cappuccino cake
Ingredients
---
---
11 oz plain flour
---
---
3 teaspoons baking powder
---
---
4 teaspoons instant
coffee
dissolved in as little hot water as possible
---
10 oz butter
---
20 oz icing sugar
---
4 teaspoons instant coffee dissolved in as little hot water as possible
---
150 g grated chocolate
Preparation
For one cake layer, cream together 4oz butter and 4oz sugar until pale and fluffy.
Beat in 2 eggs alternating with a spoonful of flour if the mix looks like it is curdling.
Sieve the remaining 4oz flour with 1 teaspoon baking powder and gently fold into the mix.
For the chocolate layer use 3oz flour and 1oz cocoa. For each coffee layer use 2 teaspoon instant coffee dissolved in as little hot water as possible.
Spoon the mix into a greased 8" cake tin and bake for 20-25 minutes at 180°C (the cake should just about be coming away from the sides and should spring back when gently prodded).
Leave to cool in the tin for 20 minutes before turning out on to a wire rack to cool completely.
For the filling mix 4oz butter and 8oz icing sugar together with 2 teaspoons instant coffee dissolved in as little hot water as possible. Sandwich the cakes together (coffee-chocolate-coffee) with half the icing between them.
Mix the icing sugar, butter and coffee together to cover the top and sides of the cake.
Nutritional informations:
for 1 serving
/
for 100 g
Carbo:

152.5g

Total fat:

74.5g

Saturated fat:

47.5g

Proteins:

12.1g

Fibers:

3.8g

Sugar:

122g

ProPoints:

37

SmartPoints:

67
Photos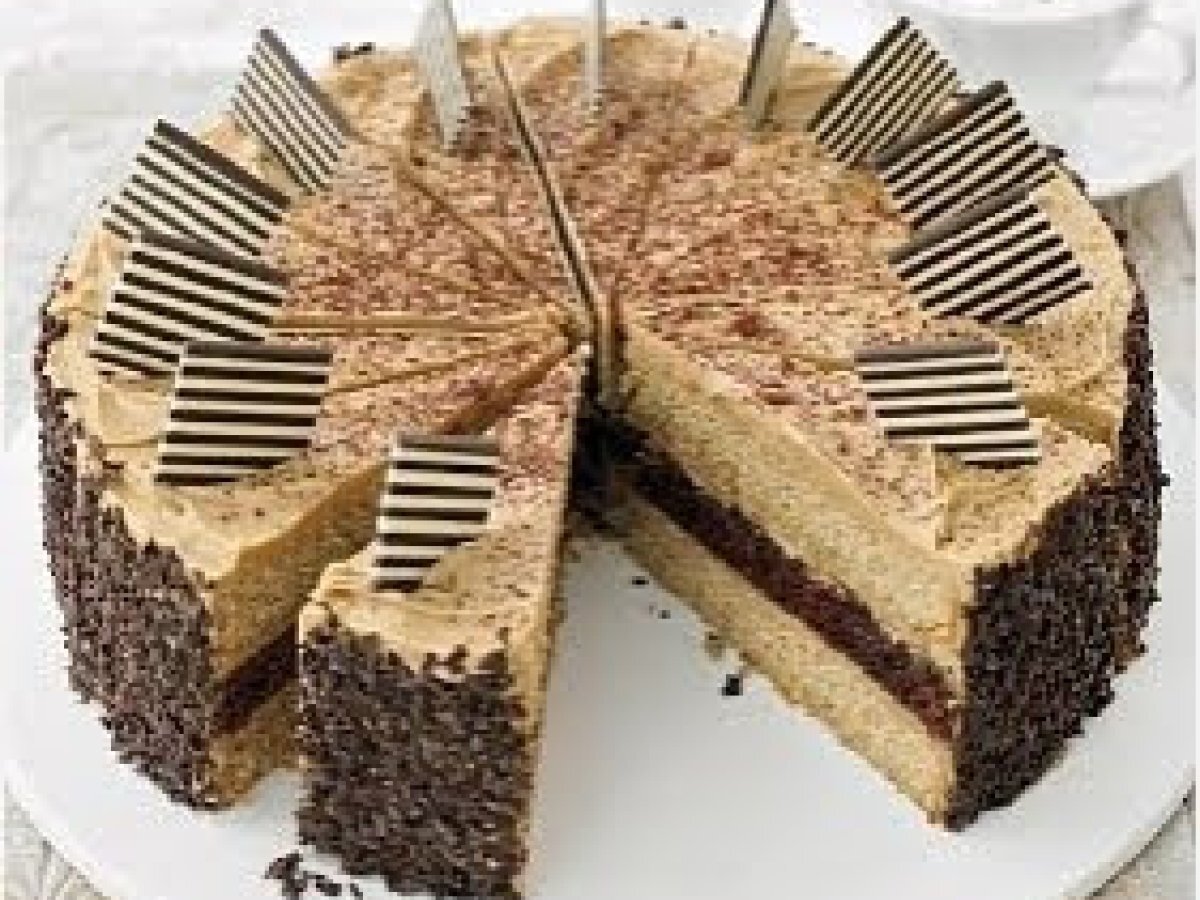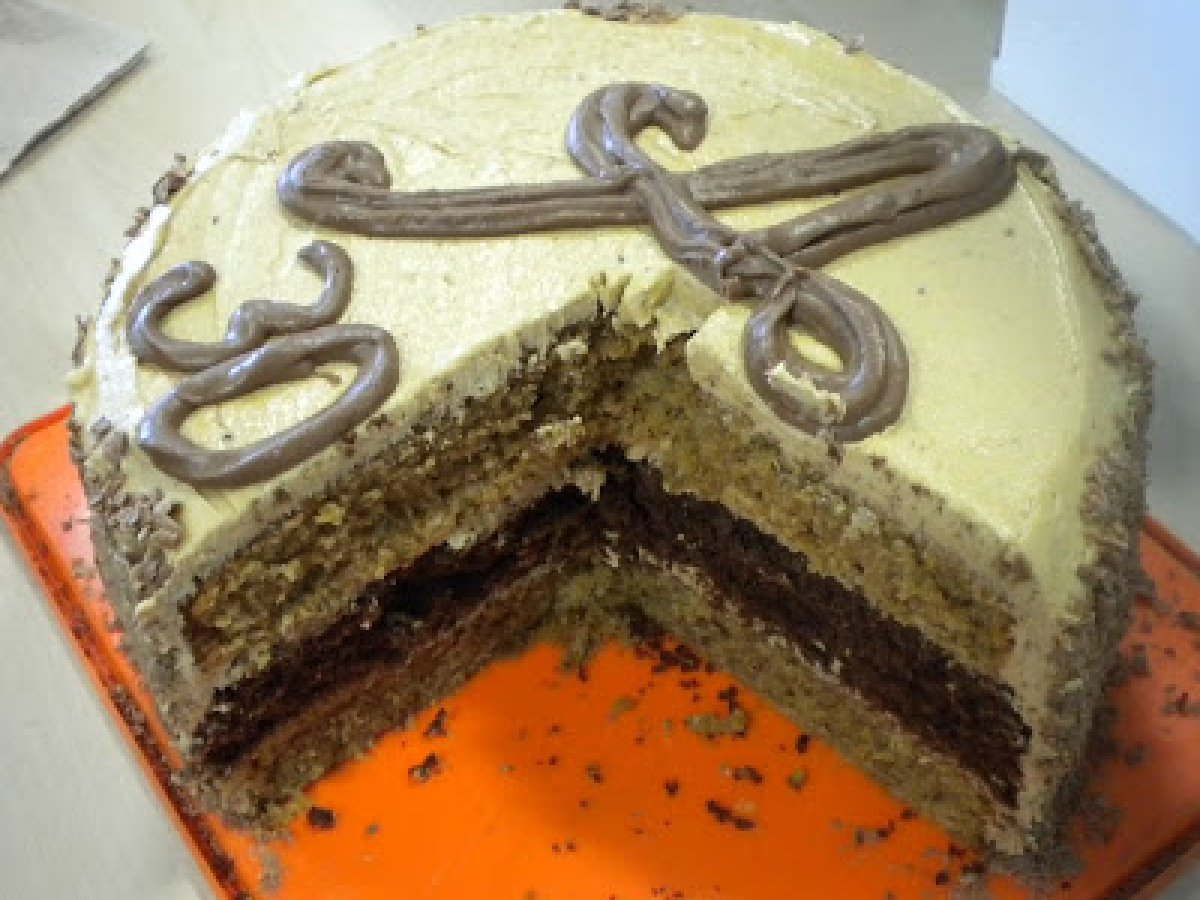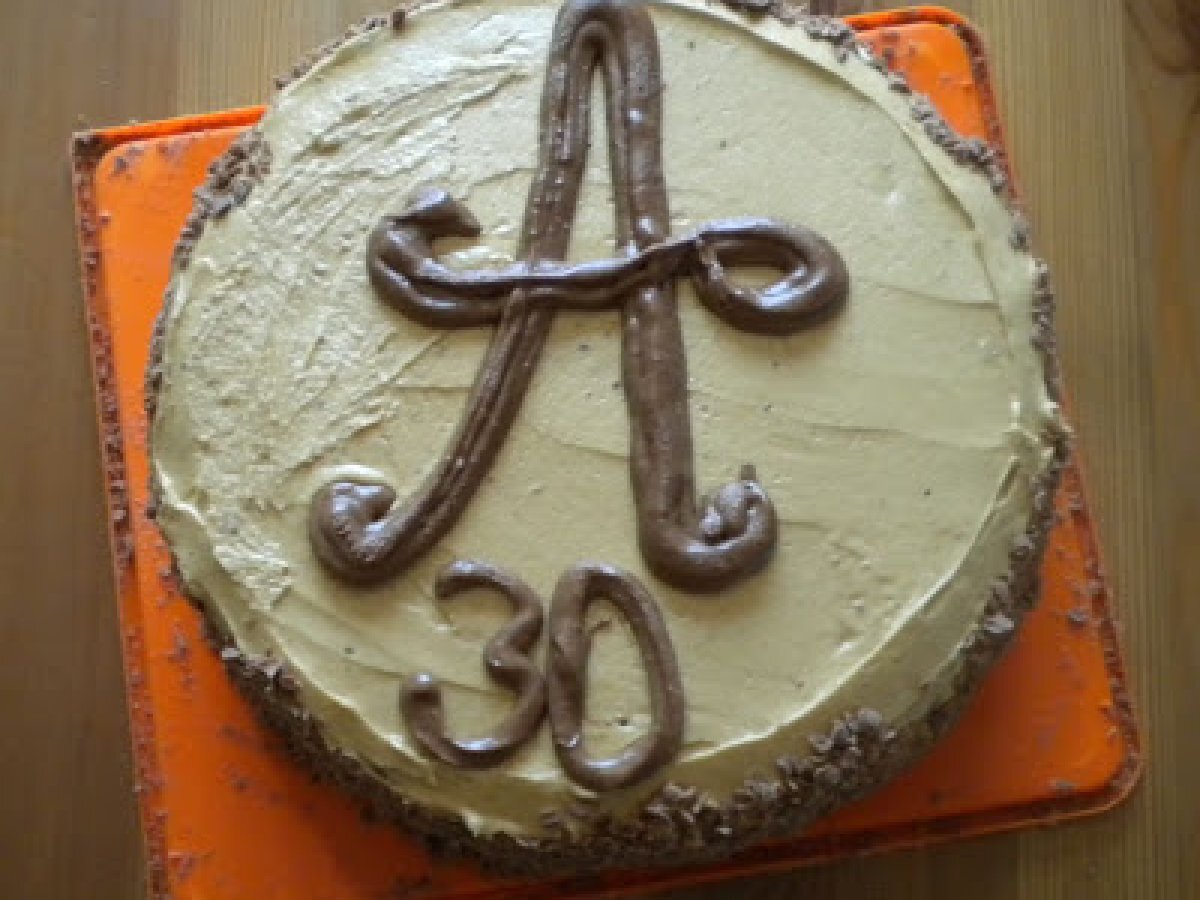 Questions:
Related recipes
Recipes
Related articles
The fastest cake in the world!