Triple lemon chiffon cake
Triple Lemon Chiffon Cake
A dessert too perfect and delicious.
Preparation
Preheat the oven to 350*degrees F. Line the bottoms of three 9-inch pans with parchment paper but do not butter or grease the pans.
In a med-large bowl whisk together the egg yolks, oil, lemon juice, lemon zest, and water.
In the bowl of an electric mixer, whip the egg whites with the cream of tartar on medium speed until light and frothy.
Slowly add 1/2 cup of sugar and continue to beat until soft peaks form. Sift the flour, remaining sugar, baking soda , and salt into a large bowl. Whisk gently to combine. Make a well in the center of the dry ingredients.
Pour in the egg yolk mixture and mix to create a smooth paste. Add one-fourth of the egg whites and fold in to lighten the batter. Fold in the remaining egg whites and divide the batter among the three pans.
Bake for about 16 minutes or until a cake tester comes out clean. Transfer to wire racks to cool in the pans. Once cool run a knife around the cake to in order to un-mold the cakes. Carefully pull off the parchment paper from the bottoms of the cakes.
To Assmble Cake:
Place one layer on a cake stand. Top with a heaping 1/4 cup of lemon curd and spread it evenly. Repeat with the remaining layers. Frost the top of the cake and the sides with the lemon cream frosting.
Photos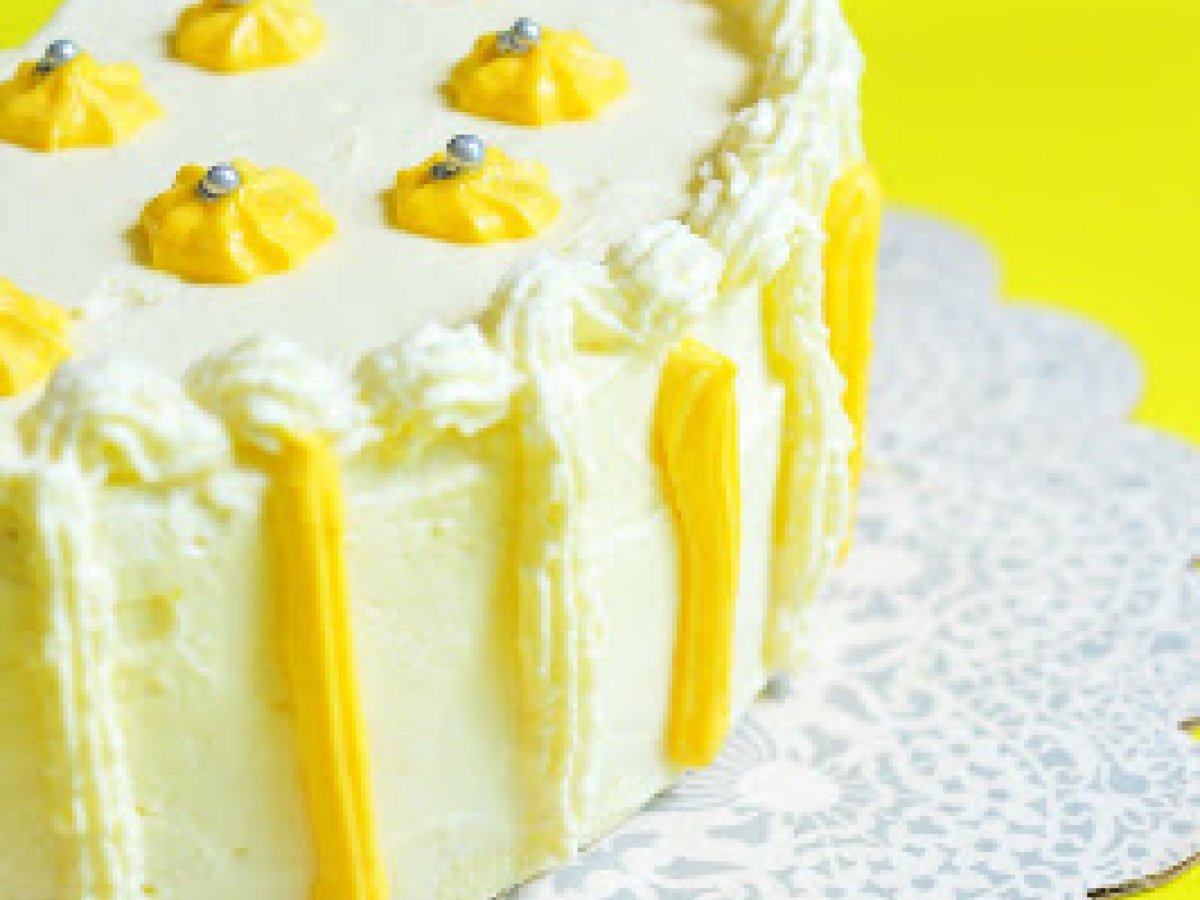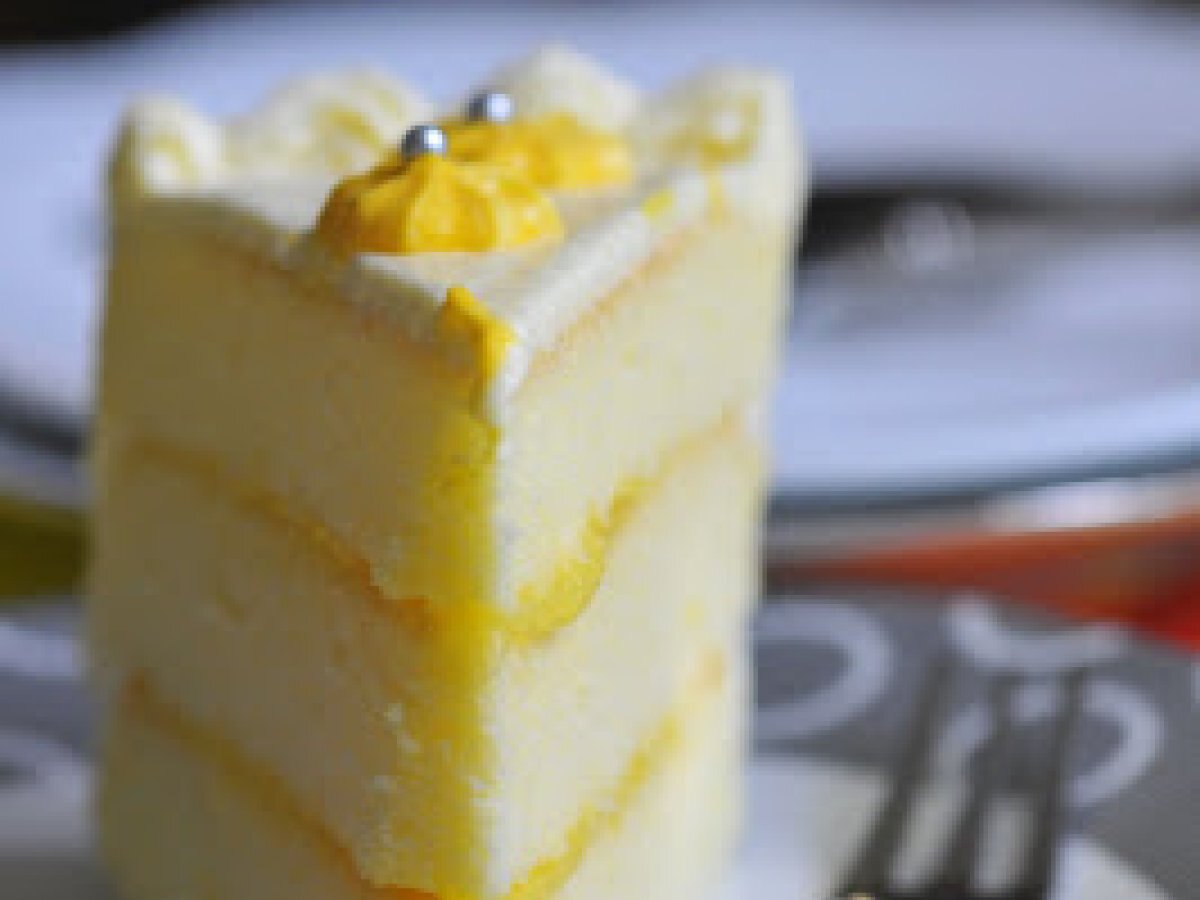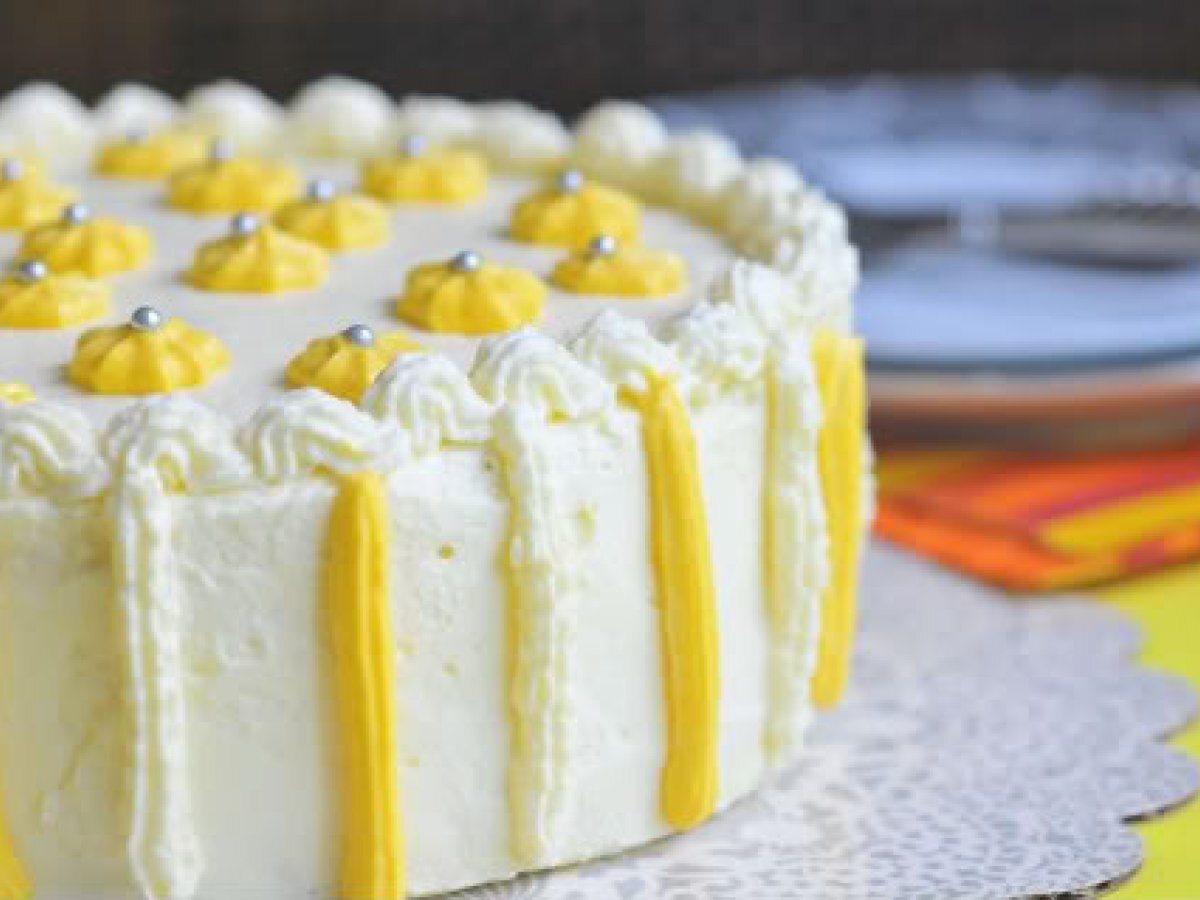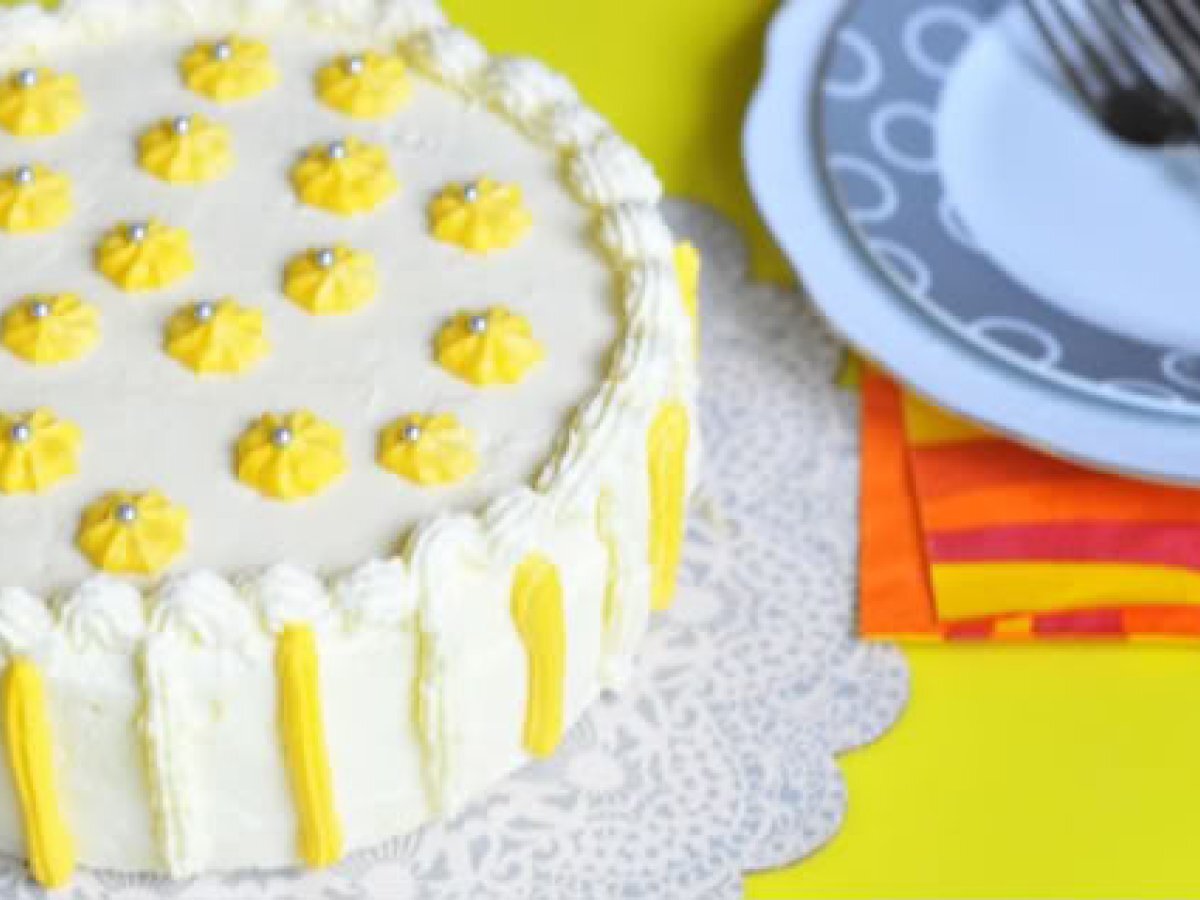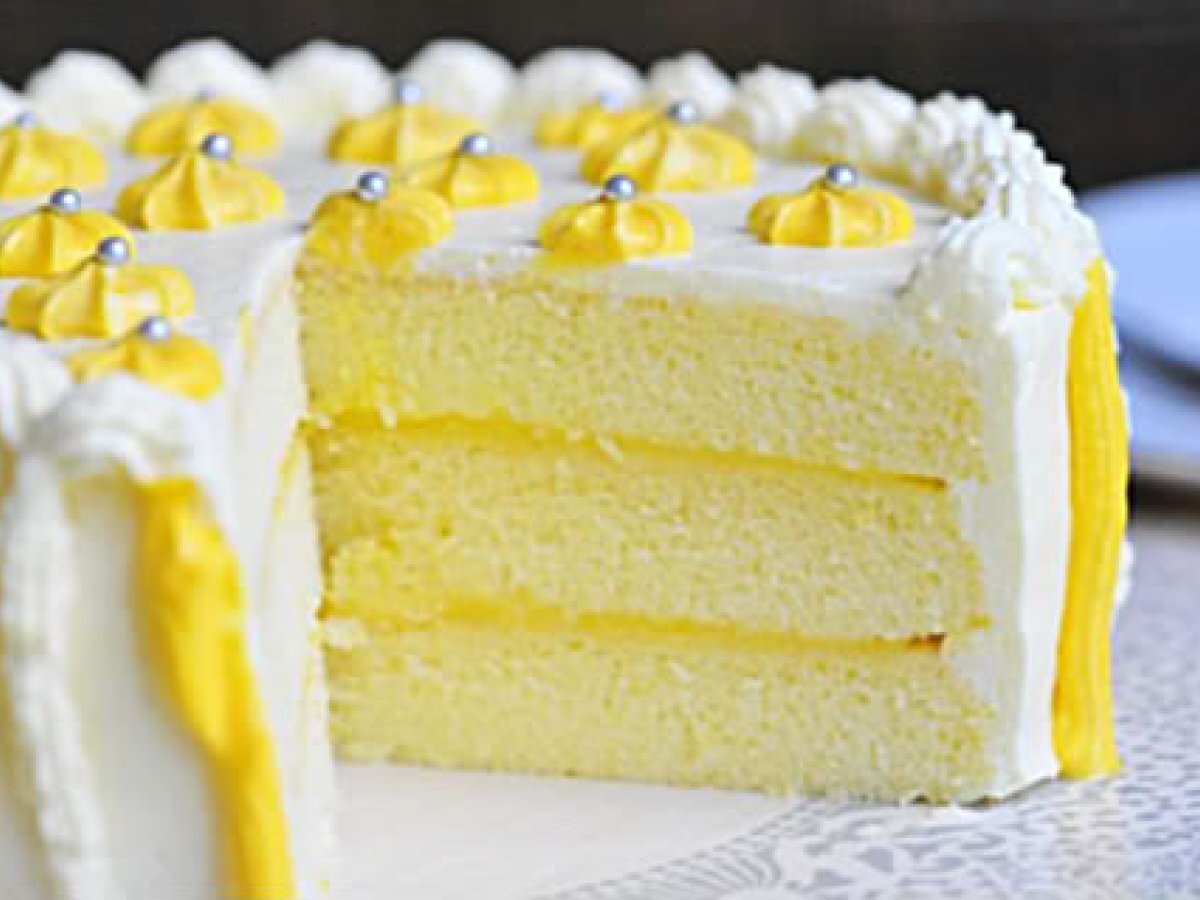 Questions:
You may like
Recipes
Related articles