Vanilla curd pudding
Vanilla curd pudding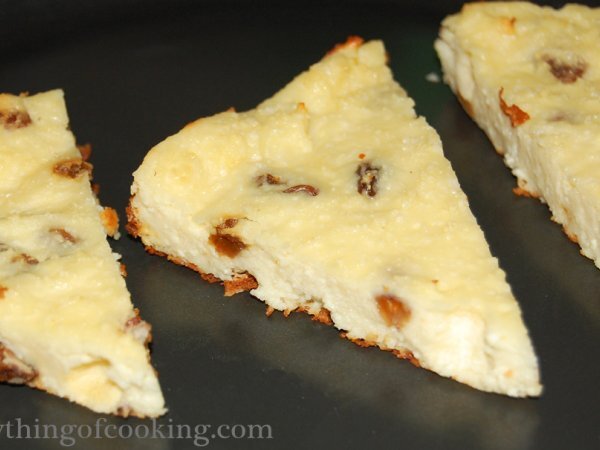 Vanilla curd pudding, which is "zapekanka" in Russian, is made of curd mixed with flour, sugar and eggs.
Preparation
Beat the egg and whisk it with sugar and vanilla sugar.
Mix the sugar/egg mixture with curds in a medium-sized bowl.
Add raisins and flour. Mix all well to make dough.
Put the dough in a greasy cake pan (6 x 2") and spread evenly.
Bake in the preheated oven for 20 min at 390 ºF (200 ºC).
Let it cool completely before serving.
Serve the curd pudding with sour cream, honey or jam.
Questions:
Related recipes
Recipes