Vanilla panna cotta, the basic recipe for preparing this dessert at home
Vanilla panna cotta, the basic recipe for preparing this dessert at home
There are those who love panna cotta and those who lie! This fresh and chic dessert is a must-have at any time of the year because it is easily customizable depending on the season you want to prepare it. Here we give you the basic recipe for vanilla panna cotta: it's up to you to decide to eat it "plain" or to add delicious toppings like a chocolate or fresh fruit coulis. We leave you with our steps and above all do not hesitate to save the recipe in your book to always have it on hand!
Preparation
Take a small bowl and pour in some cold water, then add the gelatin leaves and let them soak.

In a saucepan, heat the milk, cream and sugar. Then add the vanilla flavour and bring to a boil

Once the mixture has boiled, remove the pan from the heat and add the dried gelatin leaves. Mix well with a whisk.

Pour the vanilla panna cotta preparation into individual cups (or if you prefer in a large mould). Leave in the refrigerator for at least 5 hours.

After this time, you can take it out of the refrigerator and eat it right away. The classic vanilla panna cotta is ready!
You tried this recipe ?
Mention @petitchef_en and tag #petitchef
Observations:
How long can I keep the vanilla panna cotta?
You can keep this dessert in the refrigerator for up to 3 days. Cover the glasses with plastic wrap or place them in a container with a lid.

Can I use a vanilla bean to flavour panna cotta?
Sure. Just cut the vanilla bean in the centre and collect all the seeds with the tip of a knife. Then you will have to mix them in the pan as explained in step 2 of the recipe.

What shapes can I give vanilla panna cotta?
Let's get creative! We used simple glasses but you can choose the shape you prefer. You can use heart-shaped, flower-shaped, star-shaped moulds (for example)

How to easily unmould a vanilla panna cotta?
If you use a mould and want to serve your panna cotta, we advise you an infallible trick not to spoil the dessert: once the panna cotta has finished resting in the refrigerator, take the mould and immerse it in boiling water (only the part of the container must be wet: not a drop in the panna cotta!). The heat on the walls will allow the cream to come off easily,

How can I decorate vanilla panna cotta?
You can eat this dessert like this or add delicious toppings (but also fresh fruit). On our website you will find different versions: we advise you to taste the panna cotta fig sauce, the panna cotta pistachio, the panna cotta with red berry coulis and the panna cotta raspberry.
Photos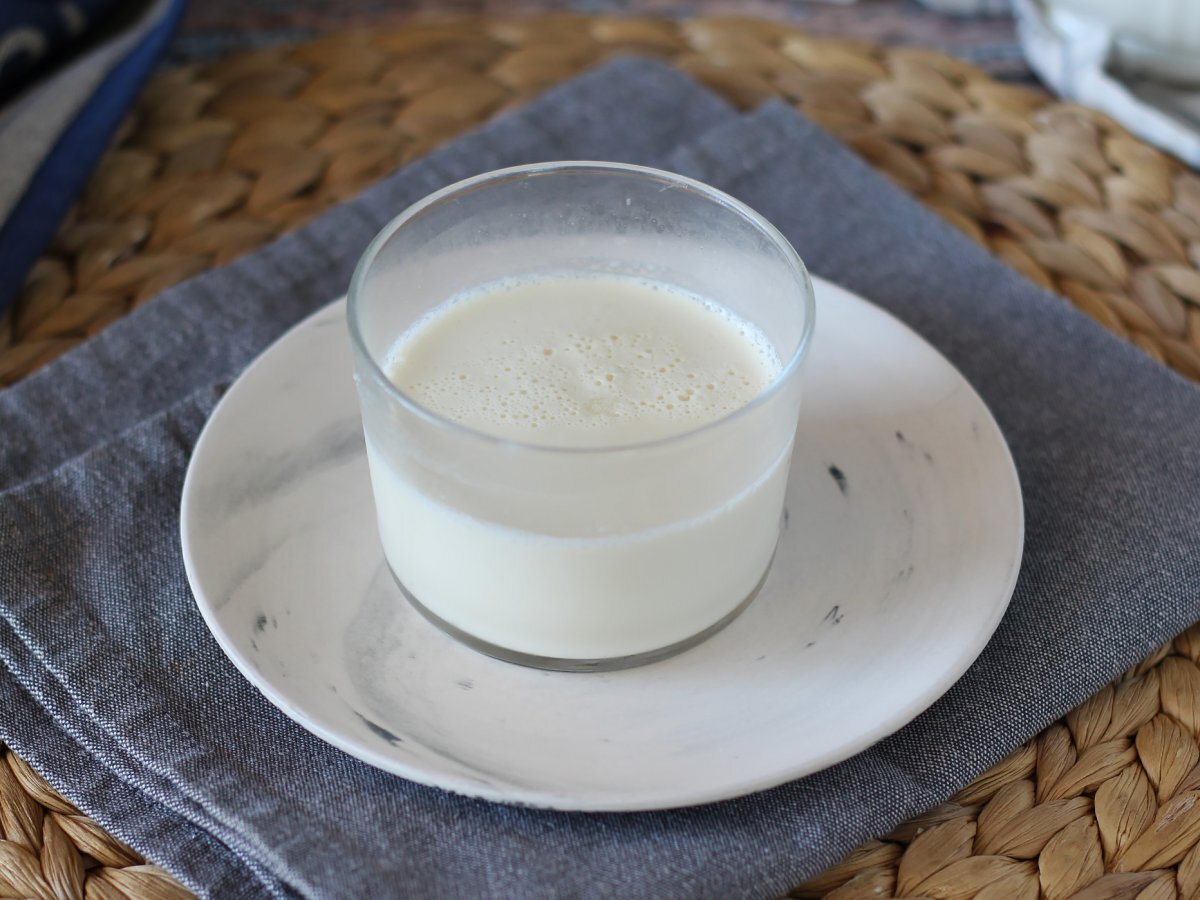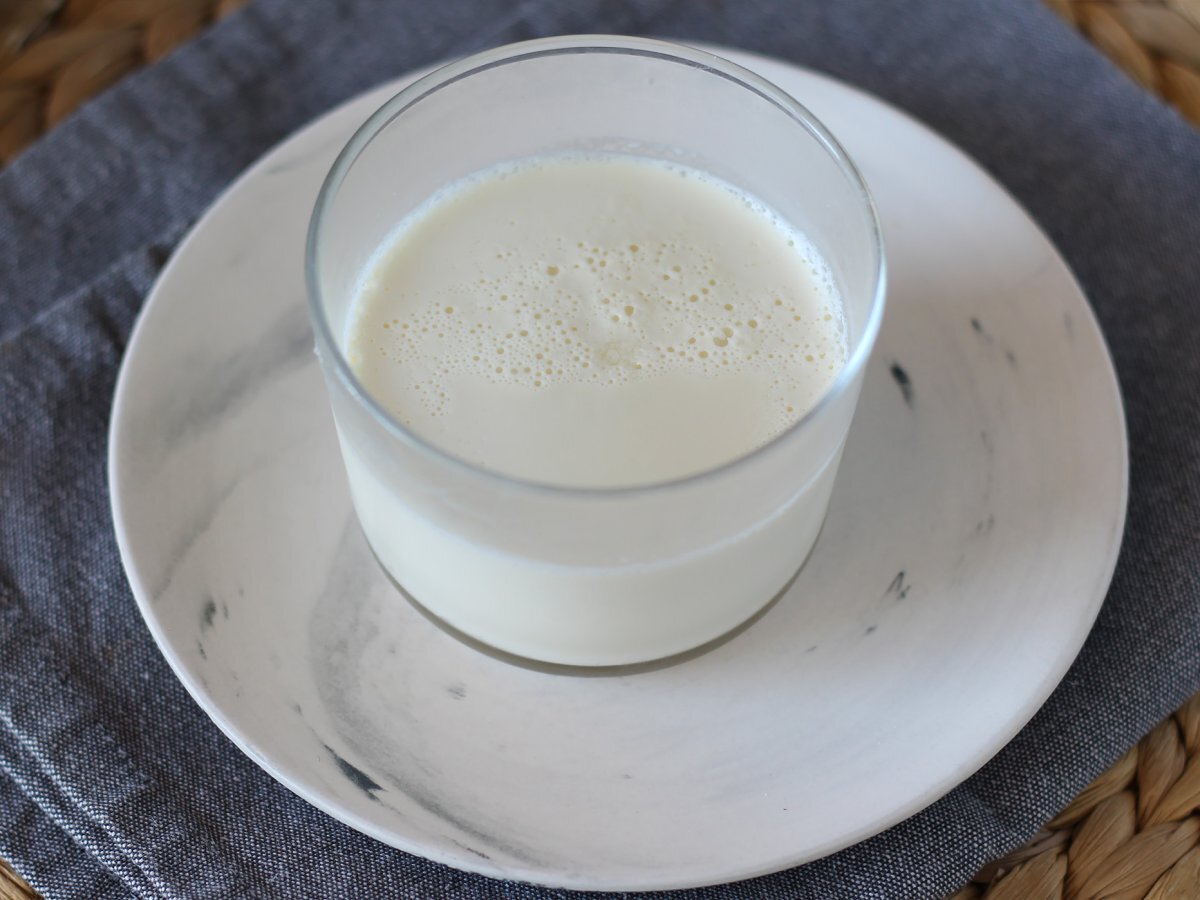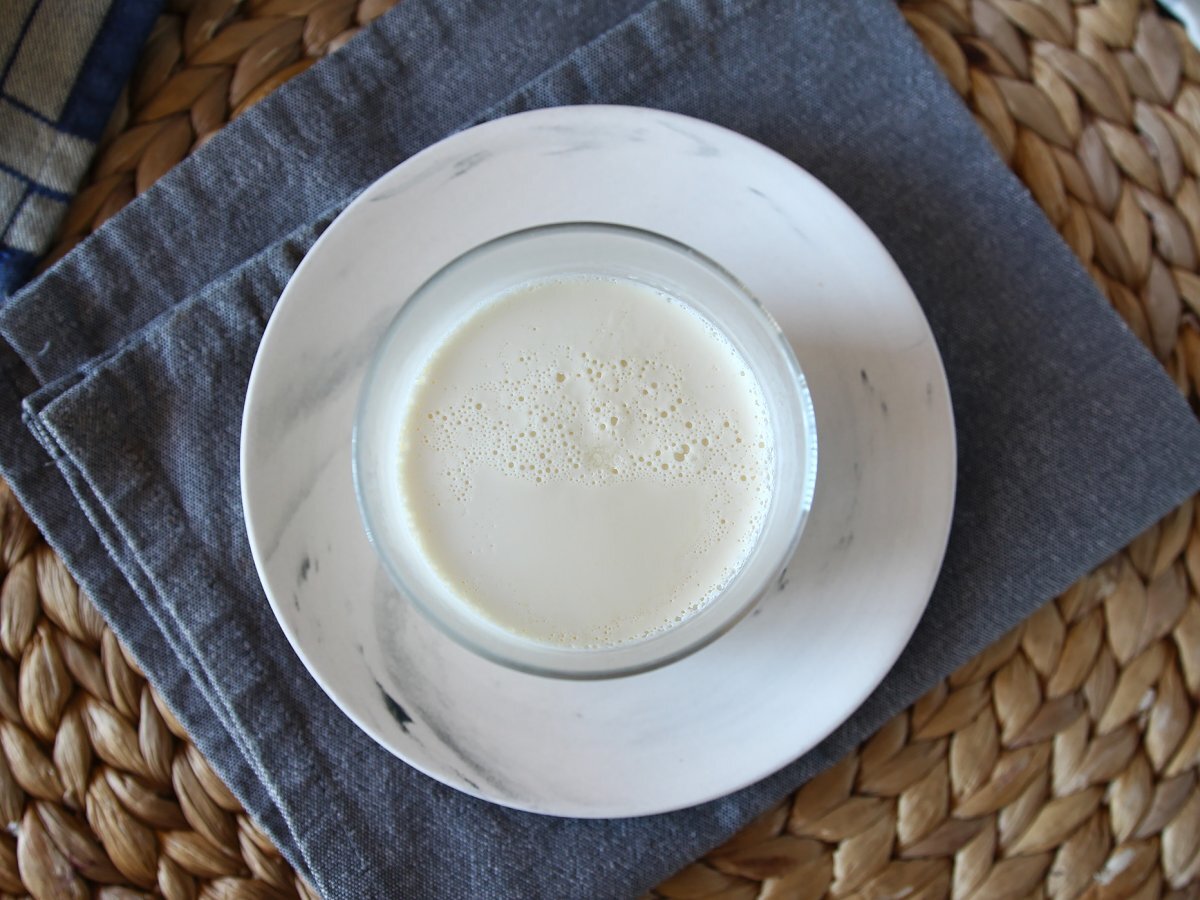 Questions:
You may like
Recipes
Related articles