Frappuccino, starbuck's style
Frappuccino, starbuck's style
or
If you ever been in a Starbucks, you must know their famous drink : the frappuccino. And iced cappuccino, a great drink for coffee lovers! Here's how to make it yourself!
Ingredients
---
---
3 oz condensed milk
---
---
---
ice cubes
---
Chantilly
---
Cacao en poudre
Materials
Blender
---
Preparation
Step 1
In a blender, pour the coffee, the milk and the condensed milk.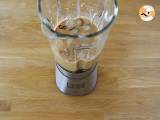 Step 2
Add the melted chocolate, the vanilla extract, and a bowl of ice cubes.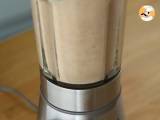 Step 3
Mix until the coffee gets smooth.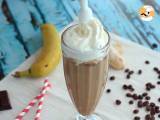 Step 4
Serve in a milkshake glass, and add some whipped cream on top. Sprinkle with cocoa powder to finish.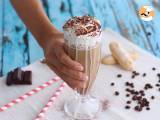 Step 5
There you are, your frappuccino is ready!
---
---
Related recipes
Recipes