Grapefruit with Orange 2 recipes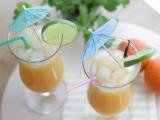 Drink
Very Easy
10 min
0 min
Ingredients
: 13 fl oz orange juice 4 fl oz multifruit juice 4 fl oz grapefruit juice 6 fl oz cane sugar 4 fl oz white rum 1 fl oz dark rum 1 vanilla pod...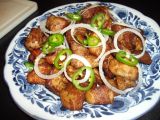 Main Dish
Very Easy
24 hours
20 min
Ingredients
: 3lbs of pork shoulder, cut into cubes 1 cup of fresh squeezed grapefruit juice or sour orange(if you can find them) 2 small red onions, chopped ...
Want to see our latest videos?

Join us on Facebook, and catch one video recipe a day! You won't ever be out of ideas!