Chicken bharta
Chicken bharta
Preparation
Mix salt and vinegar to the chicken, and set aside for 10-15 minutes.
In a pressure cooker heat some water, add the chicken along with vinegar, 1/2 tsp turmeric powder, red chilli powder and cook for 4-5 whistles. This may vary so check accordingly and boil till cooked.
Peel the boiled chicken from the bones and mince in a mixer. Preserve the stock. Boneless chicken is preferable for this preparation. Alternatively, using a sharp knife finely chop the chicken pieces into shreds.
Heat oil in a pan, fry the finely chopped onions till color changes. Add green chillies, ginger and garlic paste and saute for a while. Add the chopped tomatoes, turmeric powder, coriander powder, red chilli powder, garam masala powder and tandoori masala and fry well until the oil is released.
Add the minced chicken and mix well till all the spices are well blended with the chicken. Add the stock and stir well.Boil until it gets a thick gravy-like consistency. Add the boiled egg-yolk and mash it in and let it cook for a while.
To make it richer add butter and cashew paste. Cook till the excess moisture is absorbed. Garnish with chopped cashew pieces, freshly chopped cilantro and egg whites cut into threads.
Photos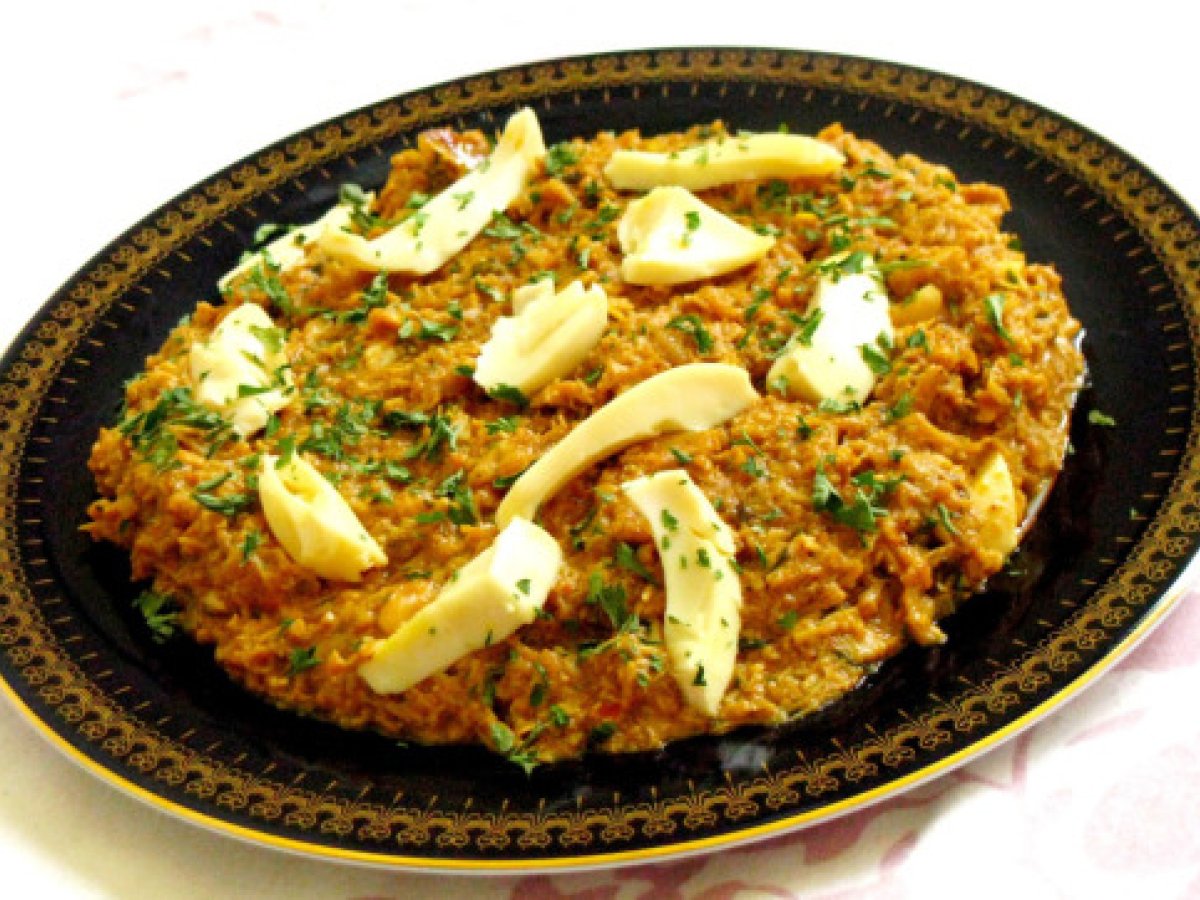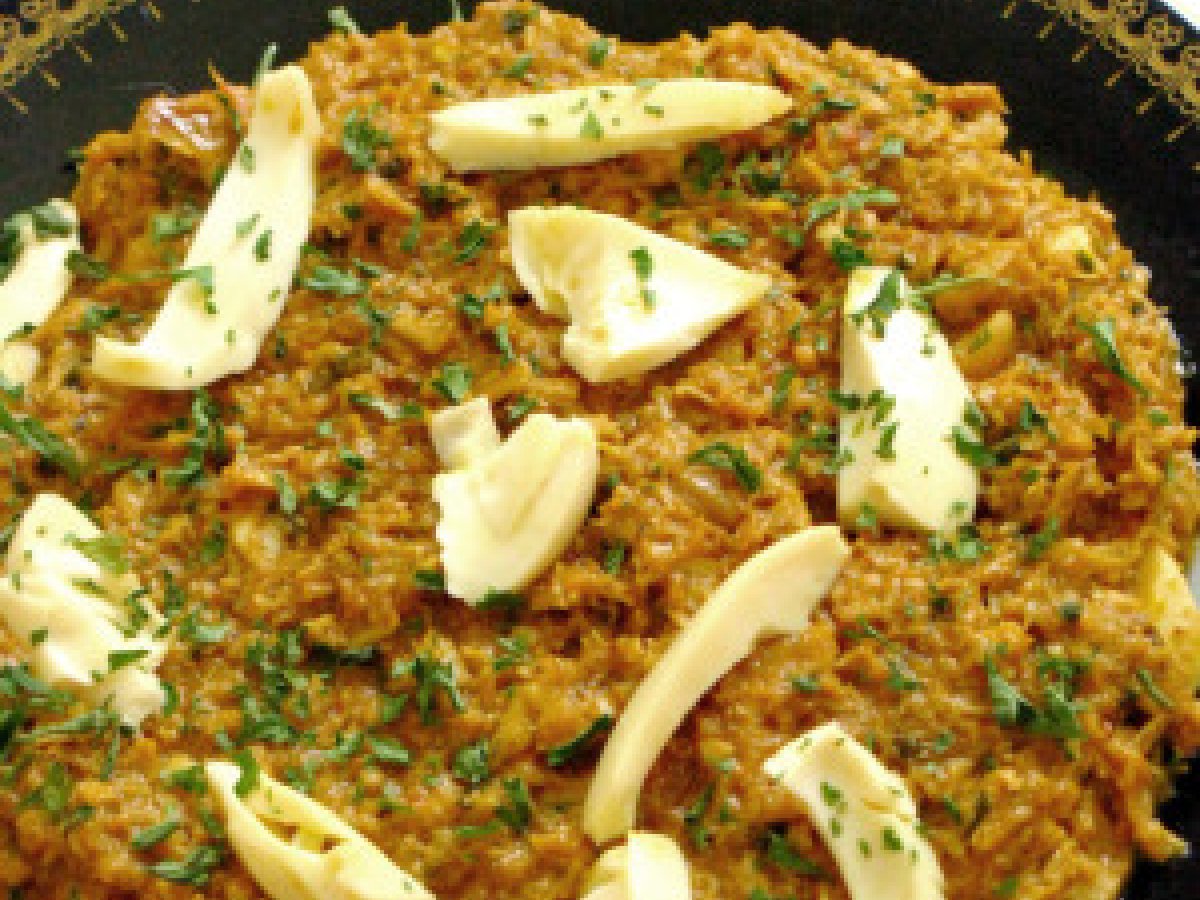 Questions:
Related recipes
Recipes