Chicken Piccata & Wilted Spinach with Rhubarb
Preparation
Squeeze lemons into a small cup and mince garlic. Set aside, along with your pre-measured chicken broth and wine.
In a shallow bowl or pie tin, place flour, with a sprinkle of salt and a few turns of your pepper mill. Set aside.
Take your defrosted chicken and either butterfly it or pound it down until it is 1/2 inch thick. This will help it cook quickly.
Dredge your chicken, both sides, in the flour mixture and set on a plate. Place 1 teaspoon of olive oil and a smidgen of butter for taste into a skillet . This gets hot, so wear an apron to prevent oil splatter on your clothing.
Cook half of the chicken until it is cooked through and brown. Flip it over halfway through. Then add the rest of the olive oil and butter, cooking the rest of it. If it decides to stick to the pan, you can always add more oil or use a little cooking spray to keep this meal light. Set aside.
When chicken is done, add wine to your pan, using the liquid to scrape all the brown bits off the bottom. Also add in 2 cloves of garlic at this point. Add in your chicken broth, and a little bit of the leftover flour mixture to help thicken up the sauce.
Lemon and salt. Add in one tablespoon at a time so you can control the tartness of the sauce. Also sprinkle in some salt to taste. This helps take some edge off of the lemon and is essential.
Bring to a simmer and take off the heat. Your sauce is done! You may bring it to the table in a careen, or add your chicken to the pan and serve that way.
If you are also making the spinach, you will need to start it while you are making the chicken dish. So continue on... About an hour prior to the time you plan to cook your chicken, get out your rhubarb. Dice it into half inch pieces and rinse it off. Place the rhubarb in a bowl, leaving room for water. Add baking soda to 2-3 cups of water, depending on your bowl, mix in and pour over the rhubarb. Let sit for 20 minutes. This process kills some of the acidity in the rhubarb, allowing you to use it in a savory (or sweet) way without much added sugar, if any at all.
You can see that the water turns a murky gray/pink color. This means it's working. Rinse rhubarb thoroughly and set aside while you prep your other ingredients.
Add a little olive oil to a wok or large pan. Do this while your chicken is in the pan, if making both dishes. Add in your rhubarb and cook until soft but not mushy. Then add in one clove of minced garlic.
When you can smell the aroma of the garlic, splash in some apple cider vinegar. Then mix around so the rhubarb is covered. The rhubarb should have a slightly tart taste, but with hints of sweetness at this point. Add in your spinach and mix in well so the rhubarb doesn't burn. Let wilt. Then serve.
Photos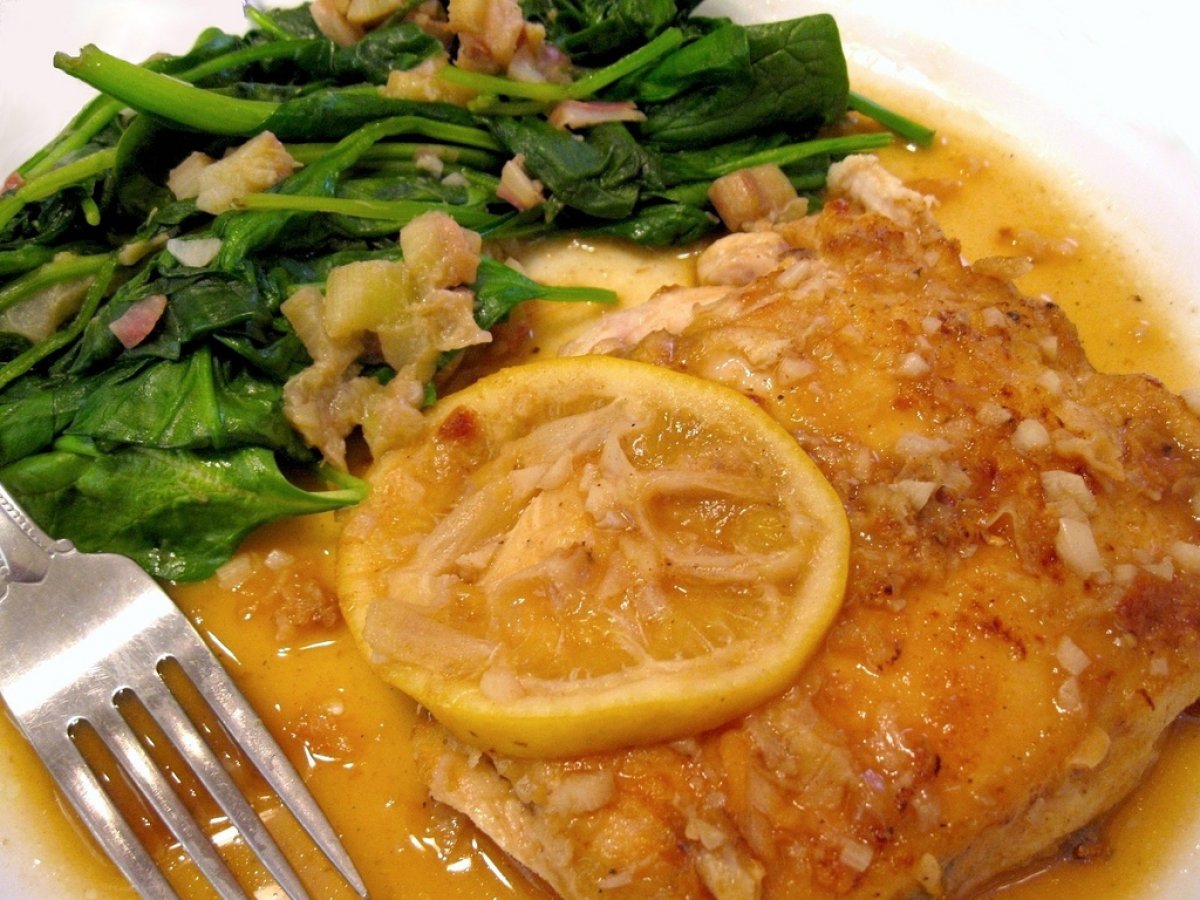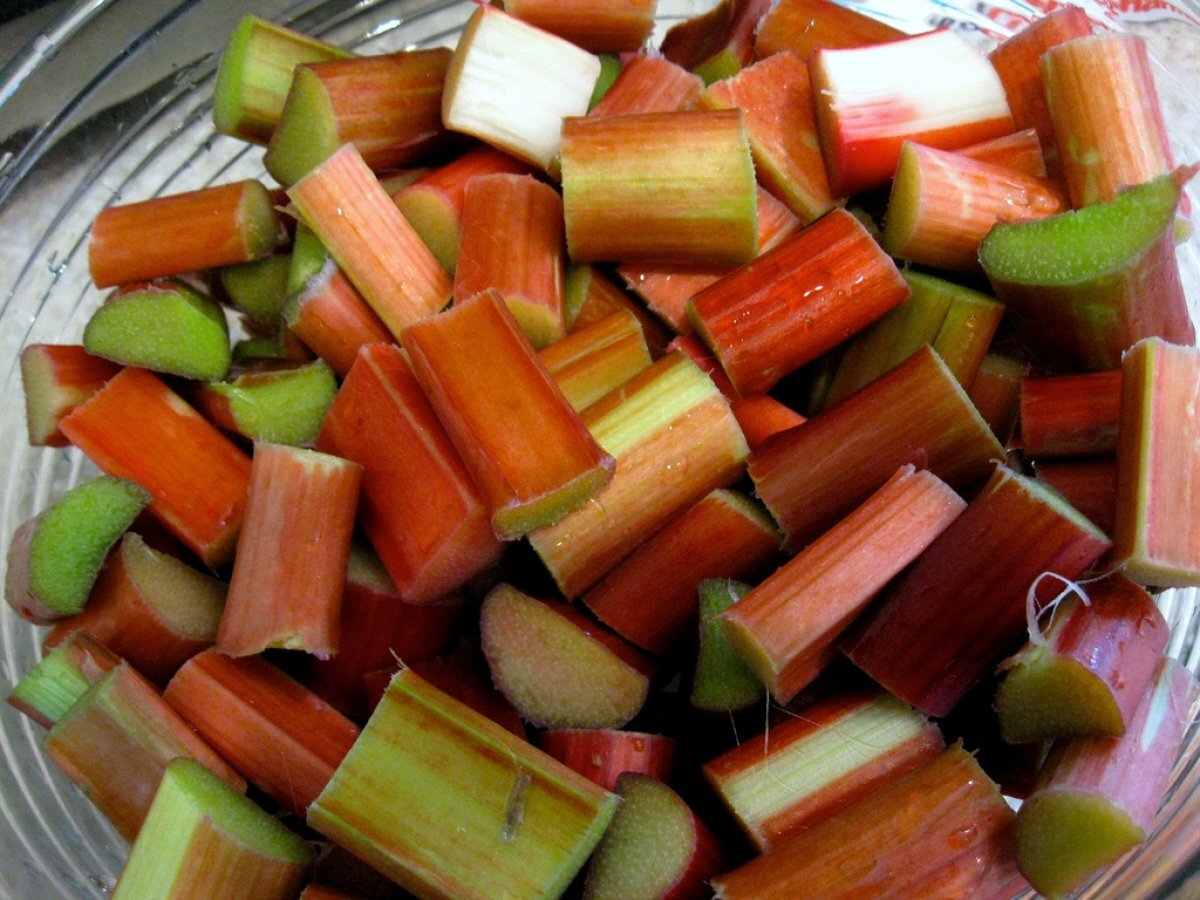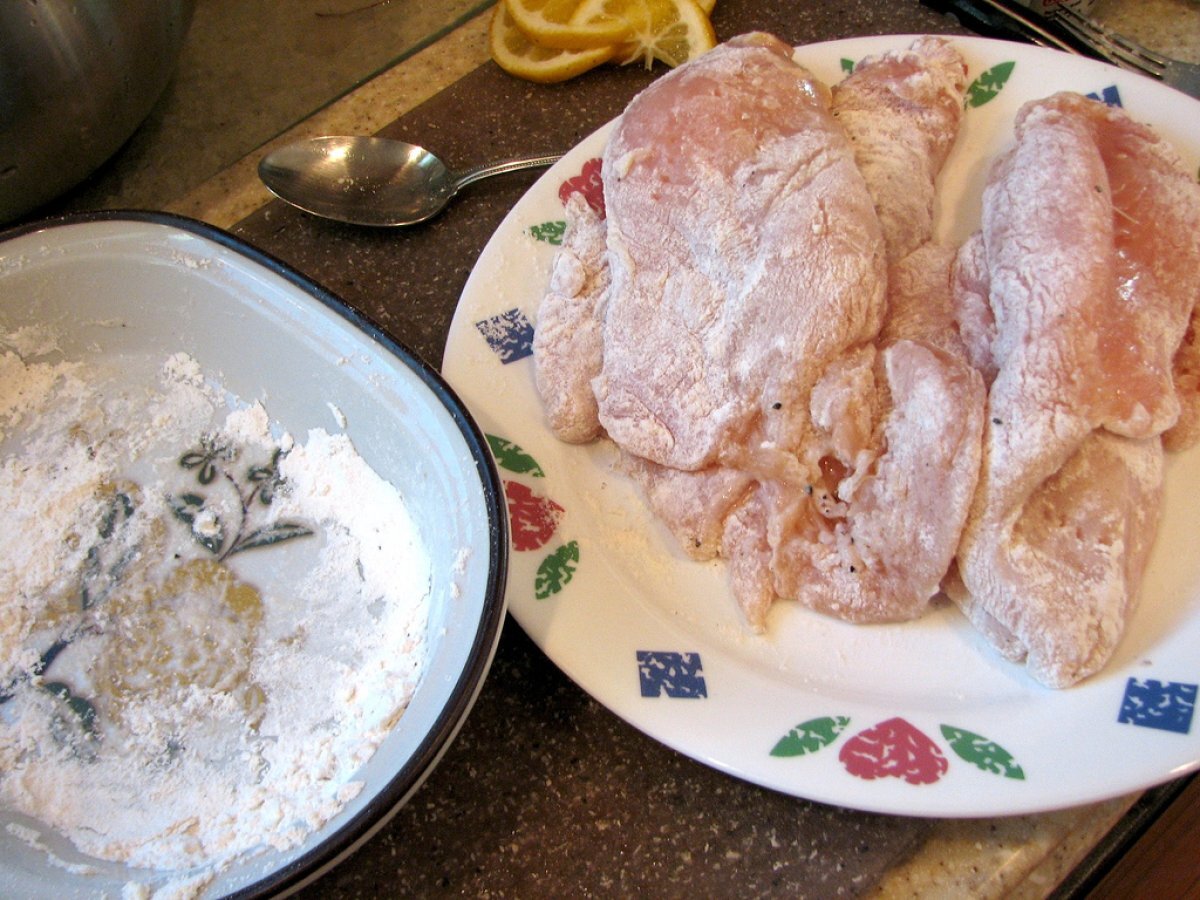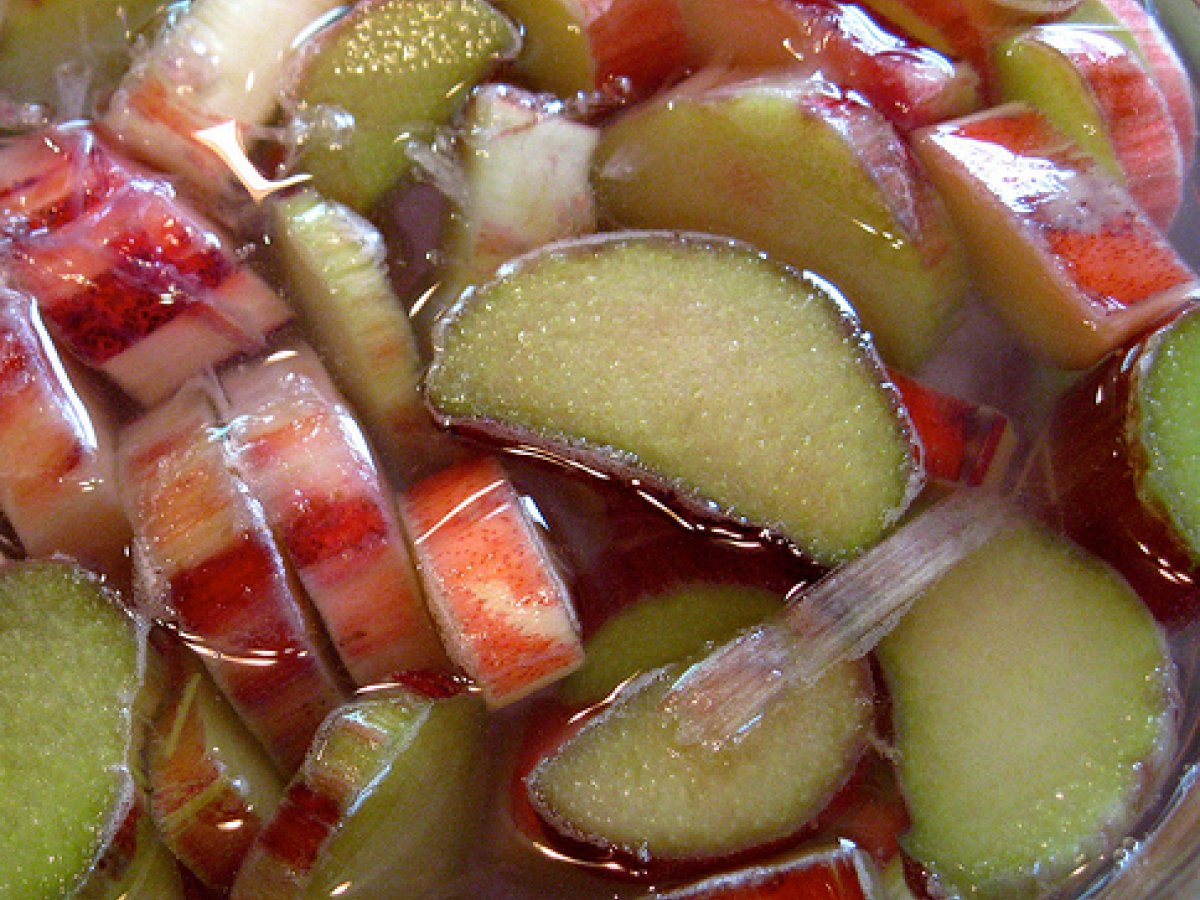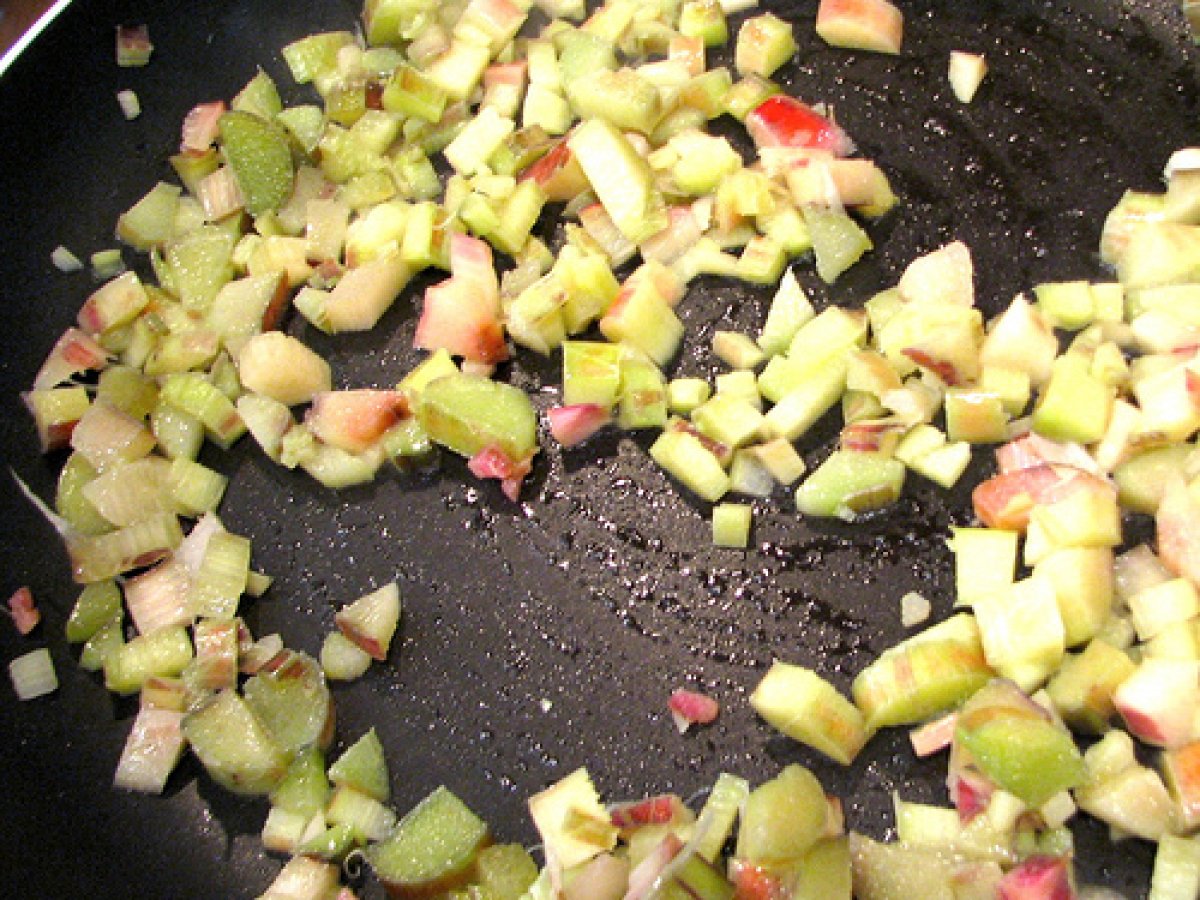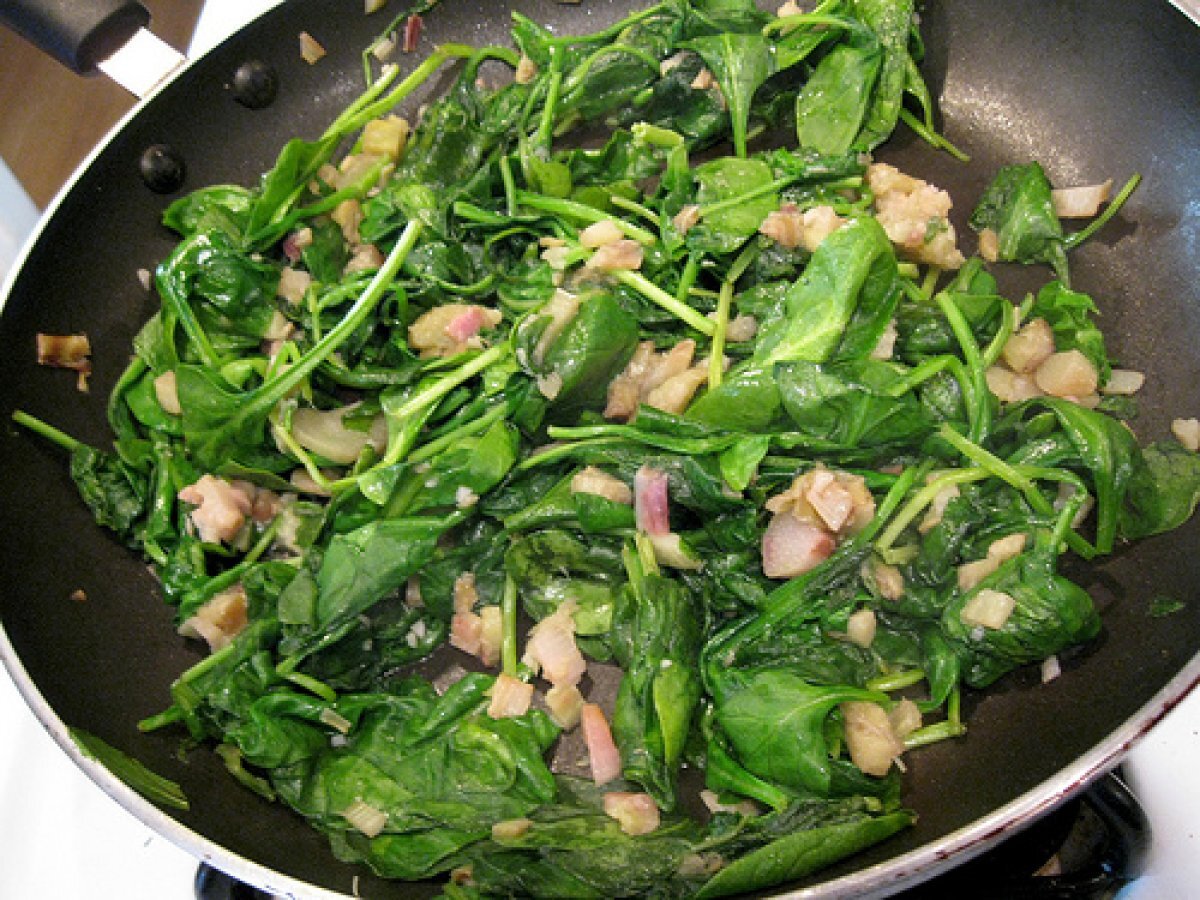 Questions:
You may like
Recipes